What is medical identity theft?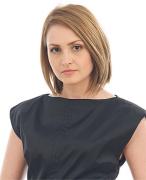 By
KarenCole
December 16, 2016 - 12:57am
Every individual has a virtual 'ecosystem' when it comes to paperwork. This 'ecosystem' can encompass identity cards, social security number, insurance and medical insurance too. This is perhaps the biggest reason why every person has to exercise due diligence when it comes to protecting their identity. Even medical identity is vulnerable to misuse via medical identity theft.
It is worthwhile to delve into this and to see how one can protect against this mishap.
What is medical identity theft?
When someone else gets access to your personal information such as social security number and medical insurance number and then uses the same for the following, it is known as medical identity theft:
• Purchasing medical products and goods.
• Availing various medical services.
• Claiming medical insurance and so on.
This theft hurts you, the medical sector and the insurance industry. It can also result in damage to your credit score. Think also of the fact that it could also result in the wrong information being entered in your medical records and you can understand the ramifications of this kind of theft.
What should you do?
There are a few things that you can do when it comes to spotting and acting upon medical identity theft. The common factor to all your actions is constant vigilance. This vigilance should manifest in:
• Checking all the bills that you receive for a stint at hospital or medication that you have purchased.
• Communications from your health insurance provider – read them and see what they have to say.
• Checking your credit score and seeing if it is has any medical related notices.
You can be certain that your medical identity has been stolen if you suddenly receive a bill for some medical goods or services that you have not availed. Another sure sign is a letter from your provider saying you have reached the limit on your benefits.
What should you do?
Contact all your medical providers immediately and alert them of this event. This could be your insurer and even the hospitals and medical establishments who have sent you a bill. Also, when medical identity theft takes place, it is quite possible that even your credit card details and bank details have also been compromised – so check that out too. It is advisable to notify everybody connected with your identity of the theft.
There is consumer information on the Federal Trade Commission website that can guide you on the immediate steps to be taken when it comes to medical identity theft.
Correcting records
You will also have to obtain copies of all your medical records and check information. The medical identity theft may have resulted in wrong entries into your records too and this is potentially life-threatening. In fact, make it a habit to ask for copies periodically just so you can monitor what is going on.
When you spot a discrepancy, write to the medical provider immediately and point out the same. You can shore up your request for the change with a copy of the identity theft report so your provider knows why you are asking for the correction.