Found a Man in my bed!!!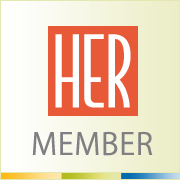 By
KDE
August 30, 2010 - 11:50pm
I have been married for 12 plus years and the other night I just discovered a man in my bed! on the outside he looks like the "boy" I married, but much wiser, rougher and rugged (which is pretty cool :) ) Turns out that he is still pretty infactuatuated with the pretty young lassie he married and is all about keeping her happy. The problem is that the pretty young lassie has turned into this old maid with grey hair and scheduled vaccinations, kindergarden registrations, daily meal plans, horse lessons on her mind. Handsome young cowboy???? Oh if only!!! On top of the school and lessons her cowboy has turned into this stressed out/annoyed/irritable un-shaven tobacco chewing pig wanting dinner and a shower! Which to some gals is a roughneck, others it is a chore. Where is the middle? When we are single and imagine this dirty, tobacco chewing cowboy coming home, we get the fakes in the bar, hoping one day to be a roughneck. When we have the real deal working hard to give us our dreams we are too tired to give thanks. Where is the middle? The happy-medium? The sunset in the western Manitoba canola fields where the lassie and the over-worked romantic farmer meet?