My Story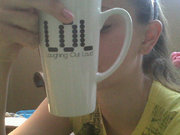 By
MsGrape
August 7, 2015 - 9:46am
Hi there.
I am a 28 year old female from Canada. I live with depression, anxiety and ocd tendancies.
I was first diagnosed when I was about 15 and have been taking medication and going to therapy ever since.
Hoping to meet some like minded people and to give some support to those who need it !