Is my boyfriend bored of sex with me?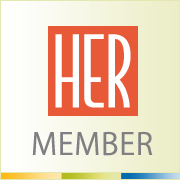 By
curiousxfrustrated
January 12, 2011 - 9:05pm
Ok, well my boyfriend and I have been dating almost three years and we used to have se almost every day. There isn't anything wrong with it... its great but lately the amount of sex we have is decreasing and its frustrating. Sometimes we'll go without sex for over a week and I know a week isn't that long but it makes me feel insecure about myself. It makes me feel as if he isn't attracted to me anymore.Well, today we were just talking and he said that he hasn't even masturbated in over a week. He just gets bored of masturbating. Then I asked if he was bored of sex and he said it isn't that he is bored, its just that there are times when he doesn't feel like having sex. He says it happens to a lot of guys. But, I still feel insecure and I trust him but I just feel like he really is bored of having sex with me. Also, he says he gets bored of having sex in the same place all the time. Do you think he just hasn't been 'in the mood' or that he is truly bored?