Feeling scared because of threatening by cycber abuse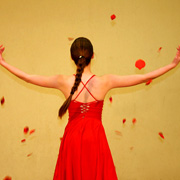 By
smile girl
February 12, 2014 - 8:50pm
Hi!
I am a 25th years old girl and I am working as a pharmacist and studying diploma in Business Management.
Few days earlier, I was been threatened by someone I don't know. That person got most of my profile pictures and name from facebook and then used them as a slide show in front of other porn video. And upload that video on porn website. One of my colleagues saw it first and told me that someone uploaded that video on that site. I'm so shocked and afraid when I know about that at fist. And I am still scared now and I was crying all day yesterday . And still wondering who did that to me and why do that person want to destroy my dignity? I even don't have any idea and I always treat people fairly and friendly. But, now I am so scared and don't know what to do. But luckily, all the people around me trust me and they know what kind of person I always am. They are so angrily by my side.
So, all I need now is all of your encourages for me. I share about this because I don't want that happen again to all of the girls and don't want all of you scared like me now. And I want to tell you all of the girls and ladies, please be careful on cyber and please don't trust anyone.