Natural treatment for stress incontinence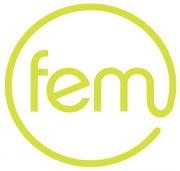 By
FemFusion
Blogger
September 12, 2012 - 5:32am
Recently, a friend emailed me with the following:
"My issue is stress incontinence — mainly if I run or jump, I leak. I went to see the urologist today and he recommends surgery for a sling. I respect your opinion. I want to consider all of my options."
I am a firm believer that CONSERVATIVE treatment, such as a pelvic floor and core strengthening fitness program, should be considered BEFORE jumping into surgery. See the rest of my post (and a video) here: http://femfusionfitness.com/2012/09/natural-treatment-for-stress-incontinence/
What do YOU think?