Why do you run?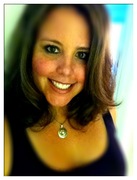 By
Swimrunner08
May 10, 2011 - 2:28pm
Read a great article the other day articulating the benefits or running, and why the sport is actually "addicting".
http://www.active.com/running/Articles/Why_Run_.htm?cmp=17-1-605
People run for all sorts of reasons, whether to get or stay in shape, compete in races, stress reliever - why do you run?