I have problems achieving orgasm and I think my partner is getting discouraged.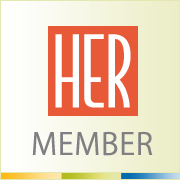 By
musicmathnerd
November 17, 2010 - 10:47am
I haven't been able to orgasm with said partner, and it's starting to frustrate me. Not gonna lie, I broke up with a long-term boyfriend a few months ago and since then I haven't really thought about sex even in terms of masturbating. It's just one of those things I've pushed to the back of my mind which is easy with all my hw I have to do... To be honest, I tried and I can't get myself off, I can enjoy stimulation and I feel like I'm getting close but then I don't follow through because I'm afraid of peeing or something. This is honestly a really big hump for me and I'm not sure how to get over it. For a while I just haven't cared about sex, but now that I've started up again, it's all i can think about and I'm frustrated. I really want to get over this before my partner gets too disinterested and stops trying or decides to stop entirely, but of course also for my own self.
Please help! I need suggestions. I really just want to get over this hurdle, I'm not sure if it's entirely mental, physical, or emotional, but if anyone has insight or suggestions, please comment!