Low progestrone help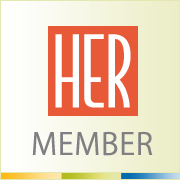 By
Veganilicious
July 17, 2012 - 12:08pm
Hi ladies,
After much work getting my cycle back after stopping BCP last August, I began getting a monthly(ish - it was between 35 and 40 days) cycle in March. Surprisingly, my husband and I got pregnant in June, after only 3 cycles. I had been taking Vitex Berry (chasteberry) for about a month and a half. Unfortunately the pregnancy was very short-lived and I miscarried at 6 weeks - I was told to stop taking the Vitexberry, and shortly thereafter my symptoms started to dissapate and finally ended in a miscarriage - which was 2 weeks ago. I had no spotting, and I have yet to have a period. Since finding out I was pregnancy (31/2 - 4 weeks ago), I have bloated up between 15-20 lbs with NO CHANGES to my diet or exercise routine (I am a vegan, mainly raw-food, and either practice yoga or take a barre/pilates class daily).
I was put on Provera to induce a period on Saturday, mainly because I have been struggling with low hormone levels, and in particular, progestrone. The weight gain has been very alarming to me, and my doctors seem to shrug it off and are focused on getting me pregnant again. Since coming off the pill, my weight has skyrocketed - from about 130 my whole life, and I was hovering around 145-150 for a bit, took the Vitexberry and it started to stabilize and return to normal, then coming off I'm in the high 150s - which is more than I've EVER weighed, even though I am healthier and eating better than I ever have.
I'm scared and frustrated and don't know what to do or where to start. I'm afraid the weight issues I've been having is just indicating that there is a serious hormone issue going on, and don't know what to expect from the progestrone withdrawal test, and then with the progestrone supplements that I will be taking after ovulation (prescribed by my doctor).
I just want and NEED my body is feel normal, and feel like I have some sort of control over my health and well-being, before I get pregnant. All I want is to have a happy, healthy pregnancy and am doing and willing to do whatever in my power to ensure I can make this happen.
I would love any insight, help, comments, ANYTHING!