New Share - Positive Psychology for Wellbeing Online Prenatal Class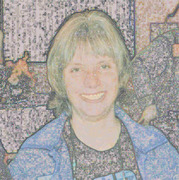 By
Midwife of Changes
April 7, 2012 - 2:20pm
Hi everyone - It has been awhile since I posted here. Life happens to us all - employment changes, a concussion and a little hyperthyroidism.
Resilience happens - and I wanted to share my latest SHARE on the positive psychology for wellbeing online prenatal class blog that I just posted - https://www.empowher.com/community/share/positive-psychology-wellbeing-online-prenatal-course
I welcome your ideas about the course . . . I will be designing other cost-effective women's health related to positive psychology in the next few months. Please stay tuned! And welcome, everyone, to this group!