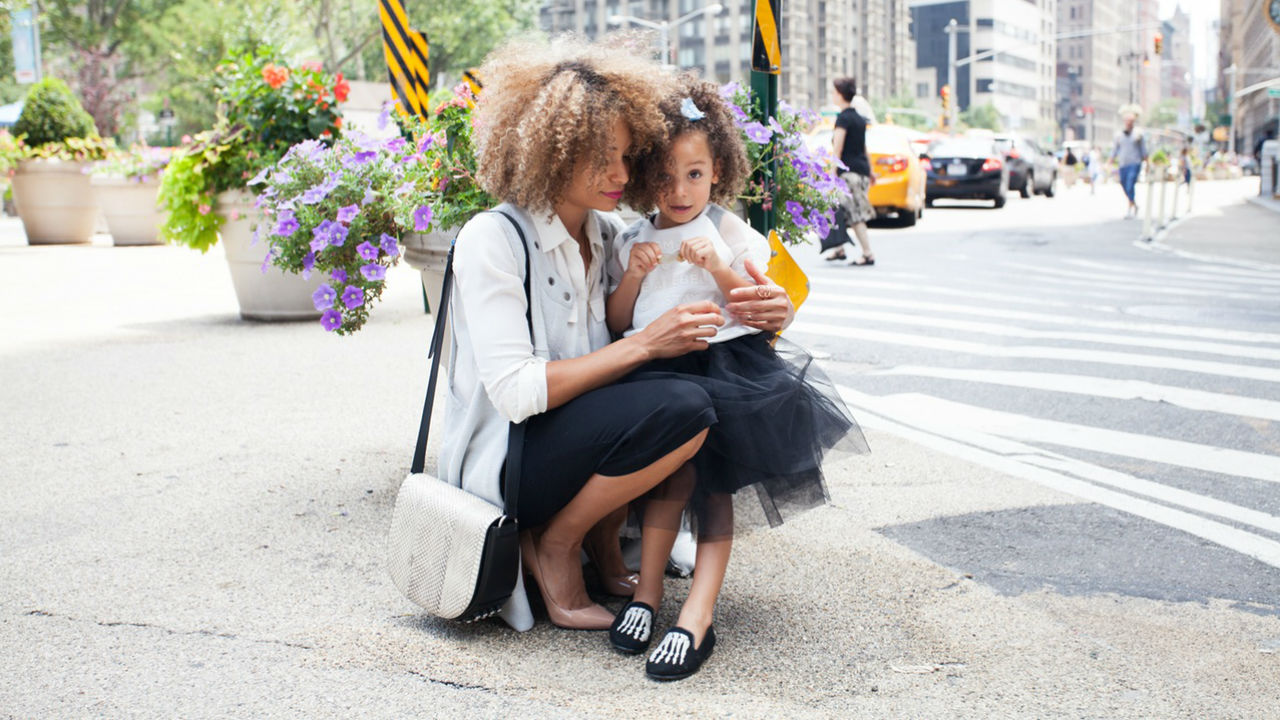 via pexels
Parenthood has brought me joy like I have never felt before but like many new parents, I had NO IDEA was I was getting into. The constant surprises keep me laughing if I am not crying or asking out loud, "WHY? WHY ME?" Here is my top ten list of the things that I took for granted before having kids.
10. RUNNING ERRANDS
Gone are the days where I am able to "run in real quick" to do anything. Not going to Ulta for some make-up that I ran out of. Not returning the impulse buy from Target. Something as simple as buying a gallon of milk or package of diapers, takes planning and real effort. Thank goodness for my husband and his Blackberry. If I realize that I need something from the store, I will send him a note with grocery items to buy. He stops on his way home and I don't have to load three kids into the car, along with everything they need. This brings me to #9-"Leaving the house."
9. LEAVING THE HOUSE
Before Kids (which I commonly refer to as BK), leaving the house consisted of checking my make-up and hair, finding matching shoes for my outfit and grabbing my purse. Now, with three kids, I make sure everyone is dressed, brush three sets of teeth, find shoes for the kids (and sometimes socks which don't always match), pack snacks, drinks, books for the car, and search for the Lego figure of choice that day, complete with all his accessories, of course. Then everything gets loaded in the car. It takes about 10 minutes to get all the kids to stop crawling around inside the car and get strapped into their seats. I run into the house at least two more times for items that I have forgotten. By the time that I get back out to the car, someone has to use the bathroom. Finally after everyone is strapped back in, I sit down and start to move the car as sweat drips down my back. This is all for a trip to the post office to mail a package. If it is your birthday and you get a gift in the mail from me, you are very special.
8. DAILY SHOWERS
I reference my article last week, "Can Showering Improve Your Mood?" As I explain in that article, "When I became a Mom, I didn't realize that a shower would turn into a luxury instead of a necessity."
7. PRIVACY IN THE BATHROOM
If I am lucky enough to not have someone inside the bathroom with me, it is usually because they are standing outside the closed door and trying to talk through it. My Mom tells me that my brothers and I used to do it too. Even worse, she would see our little fingers reaching under the door as we spoke to her, apparently because we thought that she could hear us better if we talked under the door. And I admit it, I sometimes tell my kids that I am leaving to go to the bathroom but not because I have to go, I just need some alone time. Even if it is not always quiet time.
6. MY PERSUASION AND MULTI-TASKING SKILLS
Even when I worked outside of the home, I didn't fully appreciate my sales abilities. Since having children I have become a pro at getting my kids to do what I want them to and THINK it is their idea. It is not easy. It takes patience and sometimes a lot of time. I have also grown into an incredible multi-tasker. Just about every Mom that I know can do several things at the same time. It is acquired out of necessity. There is not enough time in a day for a parent to do everything that needs to be done. So prioritizing also has the opportunity to be perfected. Employers should keep this experience in mind when they are considering hiring a woman that is re-entering the work place after being on hiatus while raising her children.
5. WARM MEALS
I used to serve everyone their meal before I began to eat. Without fail, someone would need help in the bathroom or would ask for a drink, a napkin, more food, or a different utensil each and every time I sat down. This used to mean that I would heat up my food numerous times before actually eating dinner or everyone would finish before I would even start. I wanted to show my boys that Moms (and women) have the same importance as everyone else at the dinner table. Now I have a rule that if Mom or Dad are eating, they will finish eating before they get up to get something. I follow my rule, most of the time.
4. HAVING NICE FURNITURE
I remember visiting a friend one day. When I arrived to her house, she answered the door, turned and realized that her little boy's pants were soaking wet. "NO! NO! NO!" She screamed as she ran to her new couch. She reluctantly placed her hand on the delicate fabric. As she feared, her hand was wet, as was her beautiful couch. Her body crumpled to the floor and she sobbed, "It's not even paid for yet!" I know that some people will say that you just need to train your kids to take care of things. You should have kids that do not ruin your things and let me guess, they probably also shouldn't throw tantrums in public and are perfect children all of the time. I don't think that kids like that exist. Those would be the Stepford Children, an Urban Kid Myth. I will admit that some kids are more destructive than others but most of my furniture tragedies happened by pure accident. It still makes you want to cry but accidents do happen.
3. CLEAN CLOTHES
After my baby was born, I tried hard to break the sloppy clothes habit. The comfortable, loose fitting clothes were my "GO TO" outfits. But even when I wore normal clothes that fit, there always seemed to be some mysterious stain somewhere on my outfit. I have a friend that was having such a rough day that she ordered carry out food from a restaurant for dinner. Just as she was ready to walk inside to pick up her food, she realized that one of her kids must have spit up on her during the day because she noticed it all down one of her pant legs. Once I was eating out and showing off my newborn to a friend. He was adorable until he spit up on my shoulder at the table. As I tried to clean up and wipe away most of the excess, I was happy to have hair long enough to cover the mishap. Hey, sometimes parenthood is gross.
2. QUIET TIME
I never knew that I would miss being able to just think and hear only my own voice. I find that when I am driving alone, I don't even turn on music. I just sit in pleasant and relaxing silence. I am sure that other drivers wonder why I have such a big, goofy grin on my face as I drive down the road, happy in my solitaire.
1. MY OWN PARENTS
I cannot describe the appreciation that I have for my parents. I think they take great joy in hearing the experiences (and challenges) that I have with my children. Their laughter seems to grow with each new story. I love you Mom and Dad!