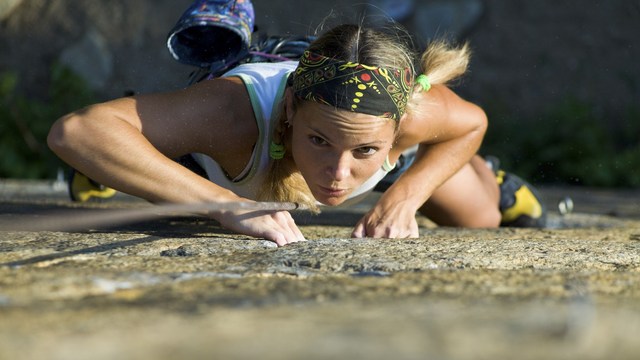 MonkeyBusiness Images/PhotoSpin
Losing weight can be an uphill battle for most people. It takes time, focus and energy to do the things that need to be done to lose weight.
Logistically, it really is quite simple though. People who want to lose weight need to eat less and move more. The hard part is accurately keeping track of those two things.
There are numerous smartphone apps that can help anyone track their food and get an accurate caloric count of all the food they eat. But knowing how many calories the walk around the park burned or accurately keeping track of how many miles you ran this morning is a bit tougher. However, this is where fitness trackers fit in.
Fitness trackers are wearable technological instruments that can calculate everything from steps taken to calories burned to amount and quality of sleep achieved each night.
Fitness trackers keep people honest. They record everything and track it over time to see the amount of activity one does (or does not do).
This information can be motivational. Perhaps it will motivate one to park the car farther from the entrance, take the stairs at work, or get in an extra day at the gym. It keeps the user more mindful of the day's activity level and can be the first step to losing weight and getting in shape.
There are a number of fitness trackers on the market which can be worn different ways and have slightly different functions.
Some are clip-on and can be worn under clothes. Others double as watches or bracelets. No matter the form, all fitness trackers give users a real-time understanding of their fitness and activity levels. Here are three popular fitness trackers:
The Misfit Shine is one of the most stylish trackers. Its radial face looks more like a piece of jewelry (and can even be worn as a necklace). It tracks steps, sleep, and discerns between different activities like running, swimming and cycling. The Shine is waterproof and uses a watch battery for no charging.
The Fitbit One is very discreet as it can be clipped to a bra strap and only weighs 8 grams. It is a very accurate pedometer and has a great visual display to see steps taken, miles walked, and calories burned right from the tracker (as opposed to having to check an app).
The silent alarm is a nice bonus, as is the price tag that's less than $100 , all of which helps to make this fitness tracker one of the best rated ones on the market.
Basis Carbon Steel Edition is a watch-like fitness tracker that does just about everything. It measures steps taken, calories burned, as well as the user's heart rate and pulse. It can even measure the user's skin temperature, perspiration, and sleep.
This high end fitness tracker can also automatically tell the difference between various activities. It is a tracker made by tech geeks for tech geeks, and it shows.
Sources:
PCMag.com. Web. 24 March 2014. "The best activity trackers for fitness.
http://www.pcmag.com/article2/0,2817,2404445,00.asp
Time.com. Web. 9 January 2014. "26 fitness trackers ranked from worst to first.
http://time.com/516/26-fitness-trackers-ranked-from-worst-to-first
Reviewed May 15, 2014
by Michele Blacksberg RN
Edited by Jody Smith