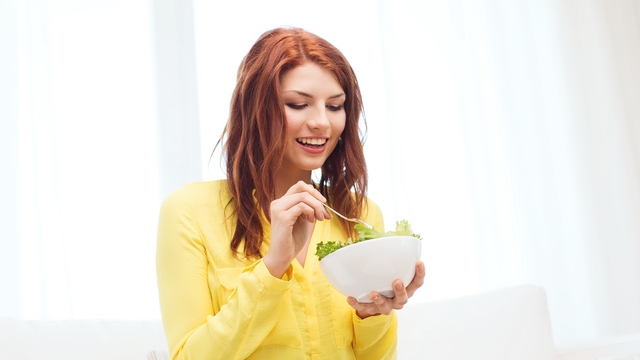 Lev Dolgachov/PhotoSpin
As we conclude 2014, we recap previous #OptimalU focus topics and provide self-improvment questions from my practice members and tips which you can start today in order for you to live at your optimal health level in 2015.
How can I make better decisions about my health?
Because there is only one you, and your choices are important, I believe it is wise to take a weekend afternoon or evening and create an attainable lifestyle goal you can reach, compared to your current health situation. Ask yourself if the patterns you are currently observing will sustain you to have a pain-free and medication-free life.
Creating a goal, whether it be your weight, blood-sugar level, or the amount of pain you can tolerate, would be one of the smartest decisions you can make. Once you have decided on your optimal level of health, then create your daily routine in order to accomplish that goal. I encourage our practice members to focus on these optimal healthy steps: Eat green, non-starchy vegetables, organic protein, pure water, exercise a minimum of thirty minutes a day, and get a minimum of six to eight hours of sleep (All focuses of #OptimalU this year).
What are three "self-improvement" concerns you had at one time, and how did you change your outlook and implement it in your daily life?
I made the very wise choice over forty years ago to quit smoking (two packs a day!). Smoking depletes your body of vitamin C, sulfur and minerals, plus it adds toxic compounds which compromise your body's function. People who smoke heal slowly, and sometimes not at all. I also decided to quit consuming alcohol in the early nineties.
Alcohol alters normal physiology in the brain and detoxifying organs, and because we live in a very toxic environment, reducing or eliminating alcohol reduces the burden being placed on your liver and other detoxifying organs.
My family also started consuming primarily organic foods (chemicals are everywhere and we are constantly exposed to obvious toxic substances). If you can choose a pure or organic food versus one with herbicides and pesticides you are assisting your body's ability to handle the rest.
What foods can I eat to avoid stress?
Your body is able to cope with, and handle a variety of stresses including positive & negative. There are tissues in your body designed to create hormones used to manage stress. Sugar is the number one food everyone should stay away from. Sugar depletes minerals used as co-factors for health (long-chain fats required for emotional stress and pain). Sugar also depletes natural cortisone used to reduce pain and promote normal function. I would focus on walnuts for brain health, and avocados which are similar to using olive oil or monounsaturated fats. Important minerals are cannibalized by stress, and adding Celtic Sea Salt to your diet is a productive way to replace much needed minerals.
If I look tired all the time, what drugless steps can I do to look better?
Someone who is chronically tired, would do better to eat little or no sugar. Your adrenals are fatigued quicker when you consume sugar. Sleep is by far one of the simplest "free" steps to increase one's personal level of health. Your body creates growth hormone while sleeping, which assists in tissue recovery and repair. Water is another low-cost commodity. Your skin will improve with increased consumption, and water is one of the best "detox" remedies you can implement.
What have you learned from the #OptimalU this year?
After creating videos and photos from each daily takeaway, I discovered knowledge is power. Once you understand (visually and written down), you have the potential to manage your future health, and with the right information, it can reduce fear of the unknown. I also learned people have a passionate addiction to eat fruit. Fruit has the unlikely potential to create pain in your left neck and mid back area (one of the most common reasons patients present to our office).
How has your life improved?
Professionally, I have a better understanding how people can reduce their physical pain, lower cholesterol and sleep through the night. It is all about what you put in and on your body. Your cells need nourishment for optimal function; the correct foods impacts function.
What encouragement can you give The Drugless Doctor family for 2015?
If you are willing to make a change you have the potential to have more energy, a clearer head to make decisions, and better sleep. I would suggest making sure everyone drinks enough water and reduces the amount of sugar and grains. Gluten does create digestive distress in many unsuspecting people, and has the potential to be the primary cause for pain "learn to live with" challenges. Eating green vegetables and protein improves your body's "fuel tank" and can assist the weight loss process.