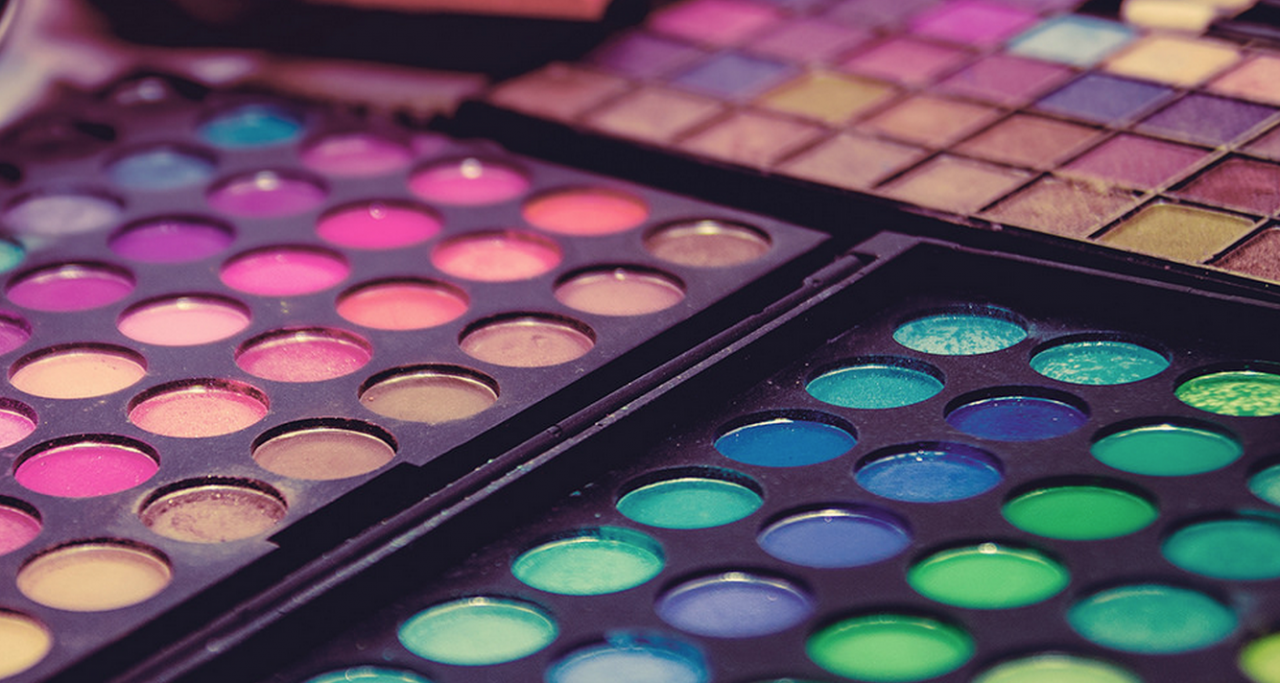 Pic Basement/Flickr
Today, more and more cosmetics contain sun protection. But should your makeup double as sunscreen? The best way to effectively use your makeup is to consider it a supplement to your daily sun protection regimen. Cosmetics should not be used as primary sun screen protection.
If you think about it, if your makeup had to act as your primary skin protection, it would have to be reapplied every three to four hours, depending on your activity. This would be very time-consuming and expensive. And you'd have to reapply foundation everywhere from your face, neck, around the eyes and on your ears. Not to mention, you'd have to reapply lipstick with an SPF of 15 or higher every two hours.
According to the Skin Cancer Foundation, one out of five Americans will develop skin cancer during their lifetime. Using sunscreen is only one way you can protect yourself from skin cancer.
Want to use your makeup as a supplement to sunscreen? Purchase a moisturizer and eye cream with sunscreen. Visit this link for some moisturizer ideas. Moisturizers need to be labeled "broad-spectrum" and must have an SPF rating of 15.
As a rule of thumb, you may want your future cosmetic purchases to have an SPF rating of 15 or higher. Eye cream is important because moisturizers are not recommended around the eyes.
After you wash your face in the morning, apply the moisturizer to your face, neck, upper chest and ears. Apply your SPF eye cream around your eyes.
Now it is time to apply your foundation. Again, use a foundation with an SPF between 8 and 15. The application of two cosmetics which contain sunscreen increases your sun protection, as you can get better coverage, and may lower your chances of skin cancer.
Now finish your foundation with powder and apply the compressed powder with a sponge. Applying the powder protects your foundation and sunscreen during the day, but the talc also provides some sun protection.
Visit this site for powder ideas.
Remember, sunscreen no longer protects your skin once it washes away because of your skin's oil or perspiration.
Finish off your makeup routine with lipstick or a lip balm with an SPF of 15 or higher. But for added lip protection, and to make your lipstick last longer, use a lip liner. Outline your lips and use the lip liner to color your lips.
Avoid glossy lipsticks as they will attract the sun, like baby oil on your skin. If you want an added shine to your lips, apply lip gloss over your lipstick.
This link provides lipstick SPF ideas.
Sources:
"Mineral Wear® Talc-Free Mineral Airbrushing Blush SPF 30." Physicians Formula. Web. 19 July 2015.
http://www.physiciansformula.com/en-us/productdetail/product-lines/mineral-wear/07860.html
"Best Lipstick with SPFs Reviewed & Rated." Best Lipstick with SPF Ratings & Reviews. Web. 19 July 2015.
http://www.goodguide.com/categories/370285-lipstick-with-spf-reviews-and-ratings
Adkins, Jen. "10 Body Lotions With SPF to Protect Your Skin." Web. 19 July 2015.
http://skincare.about.com/od/sunkissedglow/tp/9bodylotionswithspf.htm
"Skin Cancer Foundation." Skin Cancer Facts. Web. 19 July 2015.
http://www.skincancer.org/skin-cancer-information/skin-cancer-facts.
Do you really need a different moisturizer for your eyes? Web 20, July 2015.
http://health.howstuffworks.com/skin-care/moisturizing/basics/moisturizer-for-eyes.htm
Reviewed July 20, 2015
by Michele Blacksberg RN
Edited by Jody Smith