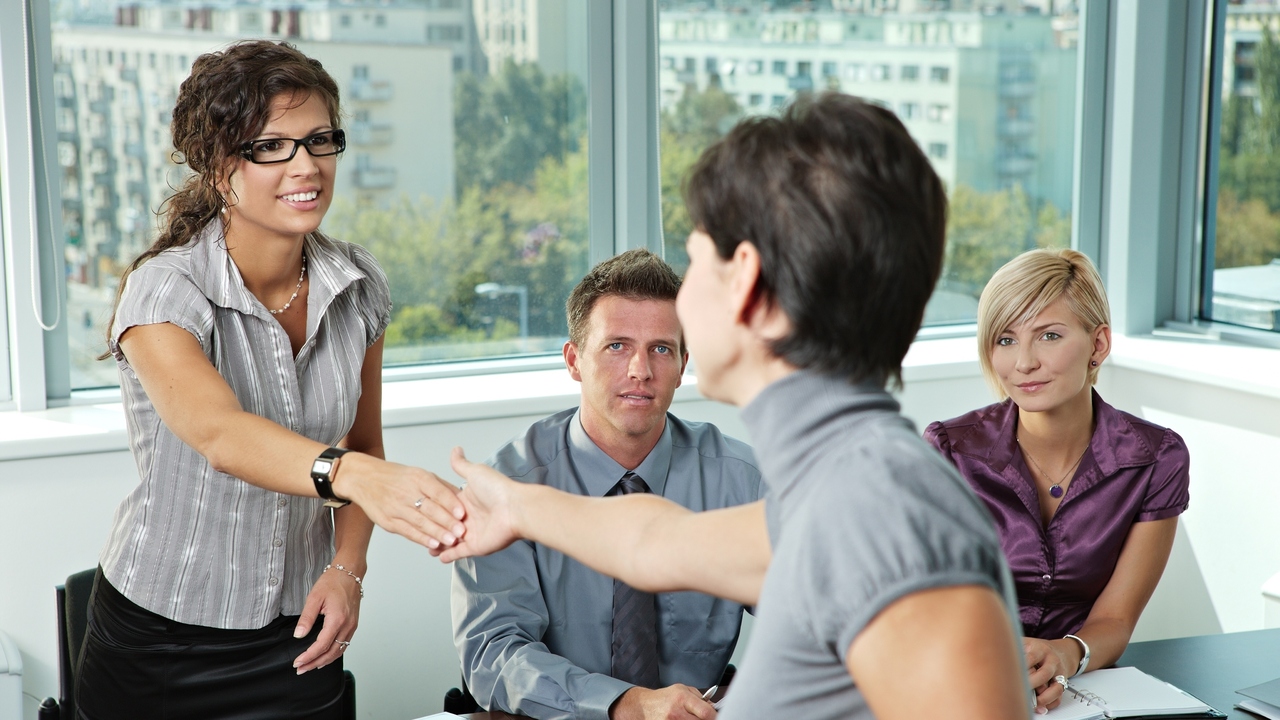 MonkeyBusiness Images/PhotoSpin
Going for an interview is like going out on a first date. You have to capture the other party's attention in the first 30 seconds, or they will lose interest.
One of the things you should do to make a good impression is to develop and master your 30-second elevator pitch.
Your elevator pitch highlights you career, achievements, and why you enjoy your career field.
You can apply your elevator pitch to the interview question, "So tell me about yourself." Your elevator pitch captures your career, highlights, and what you are looking for in a company.
An example of an elevator pitch is:
"I have been in the public relations industry for the past 10 years. My most recent experience has been writing a daily health column. One reason I particularly enjoy the public relations business, and the challenges that go along with it, is the opportunity to connect with people. In my last position, I generated more than 2 million dollars in additional revenue in one year. "
Next, mention your strengths and abilities.
You might say something like:
"My real strength is my attention to detail. I pride myself on my reputation for following through and meeting deadlines. When I commit to doing something, I make sure it gets done, and on time."
Also, conclude with a statement about your current situation.
Perhaps you'd say something like:
"What I am looking for now is a company that values customer relations, where I can join a strong team and have a positive impact on customer retention and generating revenue."
What you want to avoid is a boring, detailed introduction that wanders from how you met your husband at work, to how you are bored in your current position, and ends whining that you need a job to pay bills or your student loans.
You always want to take the high road and you don't want to volunteer too much personal information in an interview. And, you don't want to say anything negative about an old employer or any work experiences.
Another key interview tip is to match communication style with the interviewer or interviewers. Allow the interviewer to set the tone of the interview. This allows the interviewer to be at ease and develop a favorable impression of you.
Treat the interviewer like they treat you. If the interviewer is all business, don't tell a joke. This could backfire. What you want to do is be businesslike, as well as avoid being the class clown. Also, answer questions directly and never use one-word answers.
There are numerous websites to help you practice interview questions. Don't be afraid to look in the mirror and see how you deliver the answers. Always be prepared for your interview.
Sources:
"Avoid These 10 Job Interview Bloopers, Interviewing Mistakes." Avoid These 10 Job Interview Bloopers, Interviewing Mistakes. Web. 15 Apr. 2015.
http://www.quintcareers.com/interview_mistakes.html
"Six Must-Ask Interview Questions." Six Must-Ask Interview Questions. Web. 15 Apr. 2015
http://career-advice.monster.com/job-interview/Interview-Questions/Six-Must-Ask-Interview-Questions/article.aspx
Reviewed April 15, 2015
by Michele Blacksberg RN
Edited by Jody Smith