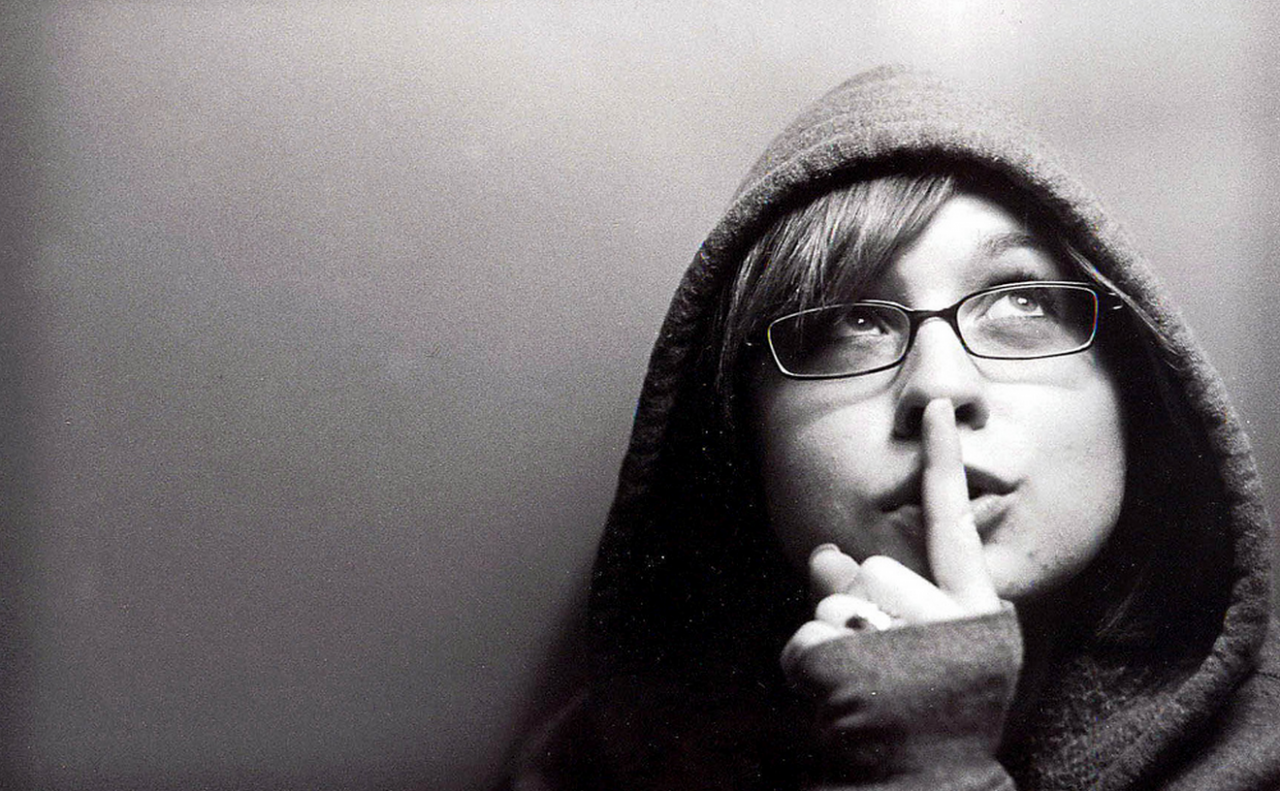 Katie Tegtmeyer/Flickr
While in grade school, I was frequently sent to the principal's office for talking in class. However, this chatty student never viewed the visits as punishment, but as an honor to lunch with the man in charge.
My high school teachers frequently reprimanded me for chatting away, and I would remind them that this is how Oprah got her start.
But in the grown-up world, talking too much is seen as weakness, and others might draw the conclusion that you do not have good listening skills. They may also assume that you're not a team player. Talking too much could be detrimental to your career. Beyond that it could also be a date killer.
Forbes delivers some key advice if you talk too much. "life requires a tremendous amount of oratory restraint. Think before you speak. Silence is often the best thing our mouths can emanate."
According to Yahoo Finance, there are some clear signs that you talk too much. These include:
1) Do the people around your office wear ear buds?
2) Do people frequently check their phone when you are talking?
3) Does it take you more than three sentences to answer a question?
4) Do you do most of the talking in a conversation?
So, what if you do talk too much? What can you do to change?
First, remember the 50-50 rule. The conversation should be 50 percent talking and 50 percent listening by all parties. While you can't control others, you can focus on your actions. Remember "oratory restraint."
One of my problems, especially when I am nervous, is that I tend to blurt things out because I am afraid I will forget my thought. Reign in your lip service and write down your thought. You can always come back to your idea without suffocating the conversation.
The most memorable conversations are conversations that are not one-sided, but deliver diverse ideas, as well as a fair balance of interactions from all the participants.
Being outgoing is a wonderful trait, but if you temporarily take on the traits of an introvert, you gain the added insight of being an excellent listener and improve your analytical skills.
One of the greatest traits of a great communicator and manager is being a great listener, and letting others shine. Ask deep, provoking questions that stimulate the conversation, but also compliment others when they contribute to the dialogue as well.
Some of the best conversations incorporate equal participation because everyone feels comfortable to speak and no one is killing their ideas, but instead are expanding and complementing their contributions.
Sources:
Forbes. Forbes Magazine, Web. 29 June 2015.
http://www.forbes.com/sites/joshlinkner/2012/09/12/do-you-talk-too-much-6-telltale-signs-youre-a-blabbermouth
"How to Know If You Talk Too Much." Harvard Business Review. 03 June 2015. Web. 29 June 2015.
https://hbr.org/2015/06/how-to-know-if-you-talk-too-much
"4 Signs You Talk Too Much at the Office." Yahoo Finance. Web. 29 June 2015.
http://finance.yahoo.com/news/4-signs-talk-too-much-140000113.html
Reviewed June 30, 2015
by Michele Blacksberg RN
Edited by Jody Smith