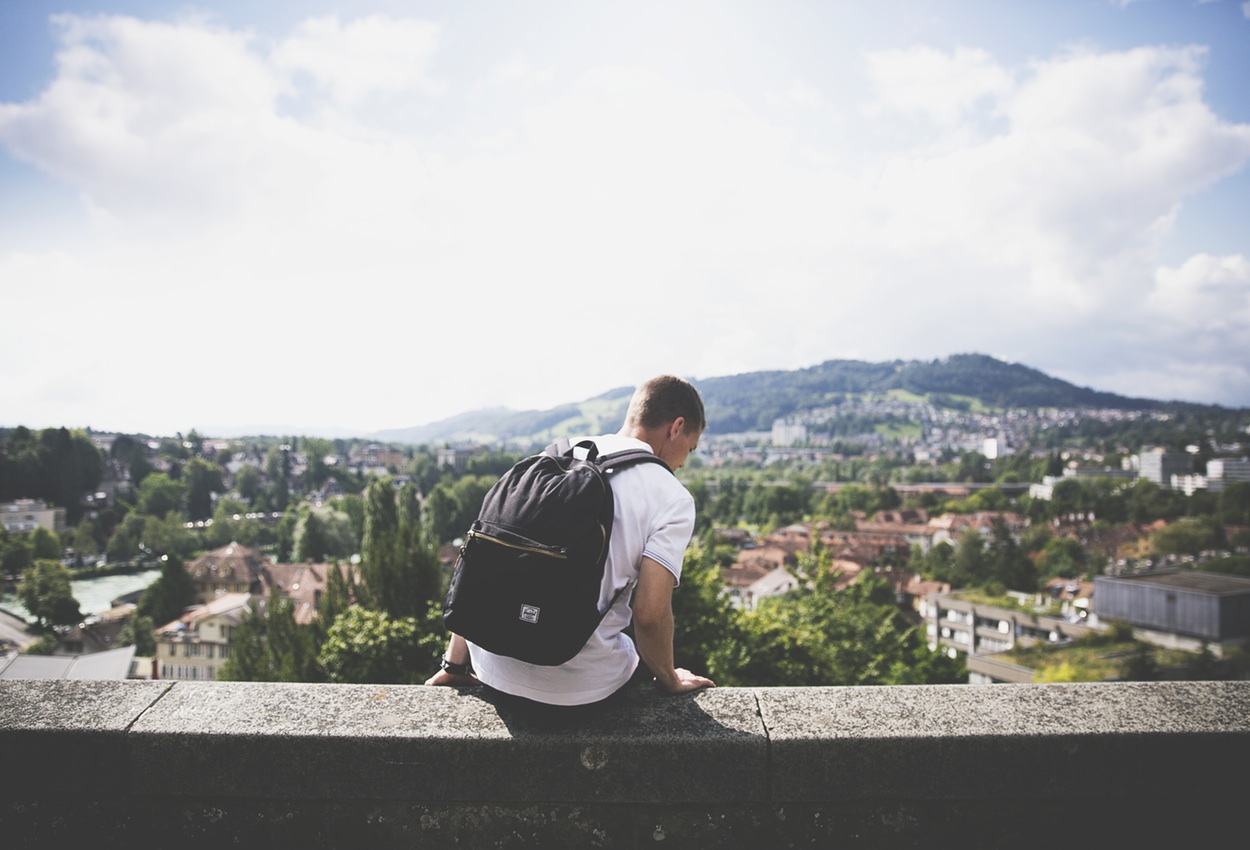 Joshua Earle/Unsplash
This fall, when the temperatures drop and the leaves change colors, your emotions may be swinging back and forth as your child departs for college to enter a new phase of their life. As a parent, you will have to navigate through a handful of emotions.
But, before you close the trunk of your car and drop off your collegiate student, you may need to have a discussion with your child about some important issues to ensure their college success.
First, schedule a weekly phone call, or carve out that day and time to Skype or Google Chat with the entire family.
Discuss expectations about grades and behavior before they spend their first night in the dorm.
Dr. Valerie Allen, a psychologist in private practice who specializes in school psychology, advises parents, in an article on Floridatoday.com, to be straightforward about their standards. Parents need to be clear from the beginning as to what the consequences will be if those standards are not met.
"Who will pay if they have to repeat a course? Will they be allowed to come back home if they are placed on academic probation? Will they be allowed to continue at the university if they do not meet expectations or will they have to live at home and attend the local college? Should they have a job? Who pays for their food plan, car, insurance, medical bills?"
Another topic which makes people squirm is finances and a budget. Discuss payments and due dates, but most importantly, who will be responsible for paying for their cell phone and credit card bills while they are at school.
Make sure your child has their insurance and prescription information, as well as key emergency phone numbers logged into their phone.
Peggy Lett, LPC, NCC, recommends the following to cope with any parental feeling of anxiety or loss when your child leaves for college.
• Start a journal to identify and express your feelings
• Recognize that the family dynamic has changed
• Take care of yourself with a healthy diet and regular exercise
• Remember there is no such thing as a perfect parent
• Reflect on the good job you have done raising your child
• Spend time recharging with family and friends
• Enrich and revitalize your marriage
• Explore new things in your life, look into new hobbies, leisure activities or new career
Your child's departure to college is a positive step forward in their lives, but also in yours. You will have extra time to focus on yourself, hobbies, family, career, and even travel.
Remember their departure is only a temporary good-bye. They are only a phone call or a text away.
Sources:
"Sending Kids to College Can Be a Shock for Connected Parents." Naperville Sun. Web. 09 Aug. 2015.
http://www.chicagotribune.com/suburbs/naperville-sun/news/ct-nvs-off-to-college-st-0809-20150809-story.html#page=1
"Kid Going to College for First Time? Here's Good Advice." Florida Today. Web. 09 Aug. 2015.
http://www.floridatoday.com/story/life/family/2015/08/05/kid-going-college-first-time-good-advice/31112923
"ASK THE COUNSELOR: What Are Some Tips for Coping with 'empty Nest?'" The Herald Palladium. Web. 09 Aug. 2015.
http://www.heraldpalladium.com/features/ask-the-counselor-what-are-some-tips-for-coping-with/article_9168da4e-10da-5ba7-bad3-348cea93e196.html
Reviewed August 10, 2015
by Michele Blacksberg RN
Edited by Jody Smith