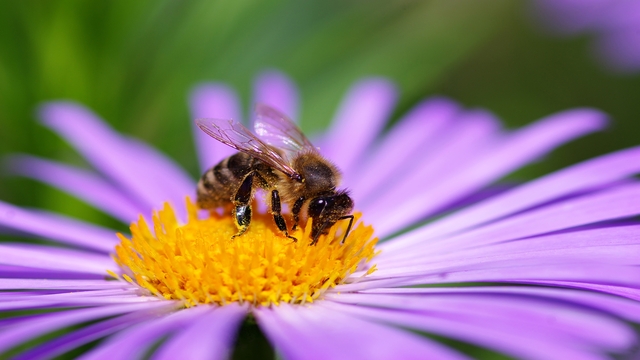 Vitaliy Pakhnyushchyy/PhotoSpin
Anaphylaxis is a very serious condition in which many different systems in the body are simultaneously involved during an allergic reaction.
It occurs when the individual comes into contact with an allergen such as latex, insect bites, certain drugs or foods.
About 35 to 55 percent of all anaphylactic reactions result from food allergies, according to the American College of Allergy, Asthma and Immunology.
The most common symptoms of anaphylaxis start with the skin, explained Dr. Vivian Hernandez-Trujillo, a pediatric allergist and national expert in anaphylaxis.
For example, an individual may have hives, redness of the skin and itching. Other symptoms can occur with anaphylaxis, including shortness of breath, vomiting, diarrhea, coughing and lightheadedness.
Food Network star, food writer and nutritionist Robin Miller discovered that she had a severe egg allergy in the third grade.
Because she had nausea and vomiting only on weekdays, which is when her mother made eggs for breakfast, it was originally thought that her symptoms were due to motion sickness from the bus or from not wanting to go to school, rather than a food allergy.
Since discovering her symptoms were due to an egg allergy, Robin learned to avoid foods made with eggs and to identify things that could be potential hazards. Her allergy has taught her to cook in a different way and become more caring about people with food allergies.
But if individuals do come into contact with their trigger such as from food cross-contamination, an epinephrine auto-injector can save their lives.
But as Dr. Hernandez-Trujillo, who is also at risk for anaphylaxis, noted, two-thirds of individuals at risk for anaphylaxis do not carry an epinephrine auto-injector.
That startling statistic was one of the reasons that Robin became involved in the Auvi-Q Anaphylaxis Awareness Campaign, which increases awareness on anaphylaxis and promotes Auvi-Q, a new epinephrine auto-injector.
Auvi-Q is smaller than other epinephrine auto-injectors. It is 3.5 inches by 2 inches, or the thickness or a smart phone and size of a credit card. When individuals are using Auvi-Q, they will not see the needle.
Women can easily and safely put Auvi-Q in their purse. It has a retractable needle, so it prevents unwanted needle sticks.
What also makes Auvi-Q different from other epinephrine auto-injectors is that it has audio and visual cues that guide users through the process. These cues alert the user to how long she needs to hold the device until the injection is complete.
Dr. Hernandez-Trujillo, who is a paid spokesperson for Auvi-Q, explained that Auvi-Q can help people give the injection even if they have never used an epinephrine auto-injector before. This can be helpful for not only patients, but their caregivers as well.
Two dosages on Auvi-Q are on the market: 0.15 mg and 0.3 mg. The 0.15 mg dosage is intended for individuals who weigh 33 to 66 pounds, while the 0.3 mg dosage is for individuals who weigh 66 pounds or more. Auvi-Q has not been studied in individuals who weigh less than 33 pounds.
Each Auvi-Q contains one dose of epinephrine. The prescription also comes with a training advice.
Individuals using Auvi-Q should only administer the auto-injector into the outer thigh. It should never be used intravenously or injected into the buttock. If Auvi-Q is used elsewhere on the body, get immediate medical attention.
Auvi-Q may interact with certain medications. Patients who are on medication for heart disease, thyroid disease, asthma, high blood pressure, depression, diabetes, allergies or Parkinson's disease may have increased side effects.
Common side effects include nausea and vomiting, paleness, anxiety, irregular heartbeat, difficulty breathing and headache. Individuals should talk to their health care provider to see if Auvi-Q is a good choice for them.
In addition to carrying an epinephrine auto-injector, avoiding triggers, and always being prepared for an anaphylaxis attack, Robin advised that individuals at risk for anaphylaxis read food labels and not hesitate to ask what is being used to prepare their food.
She also recommended that family members and friends become educated about anaphylaxis. They can help reduce their loved one's risk of an attack by asking about food allergies before going out or bringing food, and not sharing utensils.
References
PR Newswire. Auvi-Q Epinephrine Injection. Web. 20 February 2013.
http://www.multivu.com/assets/59439/documents/59439-auviq-fact-sheet-new-original.pdf
MedlinePlus Medical Encyclopedia. Anaphylaxis. Web. 20 February 2013.
http://www.nlm.nih.gov/medlineplus/ency/article/000844.htm
American College of Allergy, Asthma and Immunology. Anaphylaxis Overview. Web. 20 February 2013.
http://www.acaai.org/allergist/allergies/Anaphylaxis/Pages/default.aspx
American College of Allergy, Asthma and Immunology. Anaphylaxis Facts. Web. 20 February 2013.
http://www.acaai.org/allergist/allergies/Anaphylaxis/Pages/anaphylaxis-facts.aspx
MayoClinic.com. Anaphylaxis: Treatment and Drugs. Web. 20 February 2013.
http://www.mayoclinic.com/health/anaphylaxis/DS00009/DSECTION=treatments-and-drugs
Interview with Robin Miller. Phone. 13 February 2013.
Interview with Dr. Vivian Hernandez-Trujillo. Phone. 18 February 2013.
Reviewed February 20, 2013
by Michele Blacksberg RN
Edited by Jody Smith
Tags: