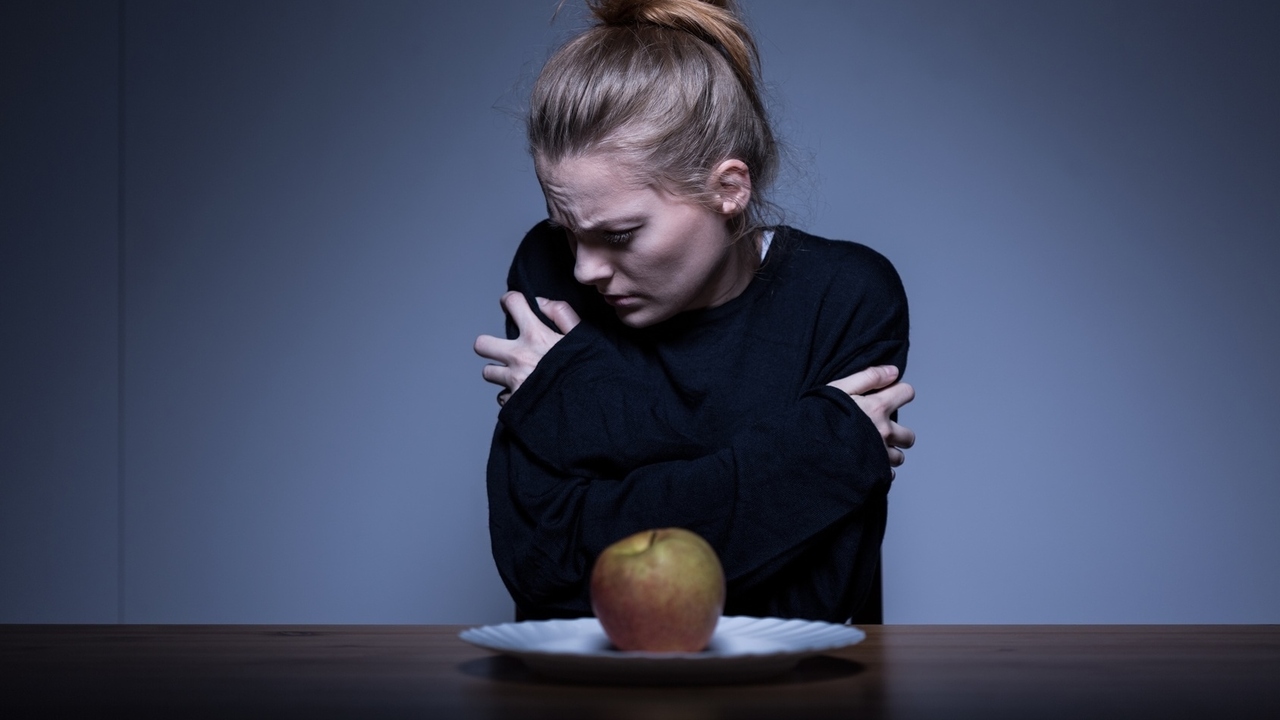 Photographee.eu/Fotolia
Recovery from the eating disorder anorexia nervosa may be complicated by the brain's response to deeply engrained habits, according to a new study from the New York State Psychiatric Institute at Columbia University Medical Center.
Anorexia nervosa, also known simply as anorexia, is a serious medical condition that can be life-threatening. People are diagnosed with anorexia when their weight is at least 15 percent below their normal or ideal weight.
Anorexia is characterized by excessive weight loss which may include bingeing and purging or self-starvation. People with anorexia often refuse food even when they are hungry, and have an intense fear of becoming fat. Many see themselves as fat, even when they are very thin.
Anorexia is more common in women than in men. While the exact cause of the condition is not known, researchers believe it is a combination of biological, psychological and environmental factors.
Anorexia has the highest mortality rate of any mental illness. It is considered to be very difficult to treat. Patients with anorexia typically do not respond to treatments commonly used with success for other eating disorders, such as psychiatric medications and talk therapy.
The new research from Columbia University may help explain why the pattern of anorexia is so difficult to break, even for patients who want to recover and eat more normally.
The small research study compared the brain activity of 21 women with anorexia and 21 healthy women while they made decisions about what foods they wanted to eat. Researchers used brain scanning technology to determine which portions of the brain were active in the decision-making process.
The researchers correctly anticipated that a portion of the brain's reward center known as the ventral striatum would be active in both groups of women.
The brain scans revealed that the women with anorexia also had increased brain activity in the dorsal striatum which is an area of the brain involved in habitual behavior. The study suggests that the women with anorexia were making food choices out of habit or learned behaviors, rather than by consciously considering the health benefits and taste of the foods offered.
In general, the study showed that women with anorexia were more likely to choose low-fat and low-calorie foods than women who are healthy. The study also showed that women with anorexia are less likely to say that foods which are high-fat or high-calorie taste good.
The researchers believe that their work may help explain why people continue to make self-destructive choices such as those made relative to anorexia or other behaviors such as compulsive gambling or drug addiction.
Based on their research, the team believes that anorexia may begin as a response to rewards that becomes an ingrained habit in the brain. Early in the disease, women may receive compliments or other rewards, as they lose weight by eating less.
Over time, women who are vulnerable to anorexia may experience dieting as its own reward, even if they do not need to lose weight.
The brain process that forms habitual behavior is known to be very inflexible and slow to change, once a habit is formed. So once the habit of dieting develops into anorexia, it can be very difficult to change.
B. Timothy Walsh, a professor of psychiatry at Columbia and senior author of the report, believes the study may help researchers understand why treatment for anorexia is more successful the earlier it is begun and why the condition is so difficult to treat the longer a person has had anorexia.
He also suggested that an effective treatment plan may need to include replacing the habit of dieting with another behavior, such as eating with the opposite hand. This type of change might serve as a reminder to make conscious choices about food rather than eating low-fat and low-calorie foods out of habit.
The researchers stated that their study differed from previous research because the new study included active food selections during a meal, in addition to passive viewing of food choices.
Other studies have also noted brain activity in the dorsal striatum that was associated with other aspects of anorexia, such as anxiety.
Further research is needed to develop more effective ways to treat anorexia.
If you have questions about your own eating habits, or are concerned about the eating habits of a friend or loved one, talk to your health care professional.
Sources:
New York Times. Anorexia May Be Habit, Not Willpower, Study Finds. Erica Goode, Web. October 19, 2015.
http://www.nytimes.com/2015/10/13/health/extreme-dieting-of-anorexia-may...
Mayo Clinic. Anorexia nervosa. Web. October 19, 2015.
http://www.mayoclinic.org/diseases-conditions/anorexia/basics/definition...
WebMD. Anorexia Nervosa. Web. October 19, 2015.
http://www.webmd.com/mental-health/eating-disorders/anorexia-nervosa/men...
Nature.com. Neural mechanisms supporting maladaptive food choices in anorexia nervosa. Karin Foerde et al. Web. October 19, 2015.
http://www.nature.com/articles/nn.4136.epdf?referrer_access_token=IkOIga...
Reviewed October 20, 2015
by Michele Blacksberg RN
Edited by Jody Smith