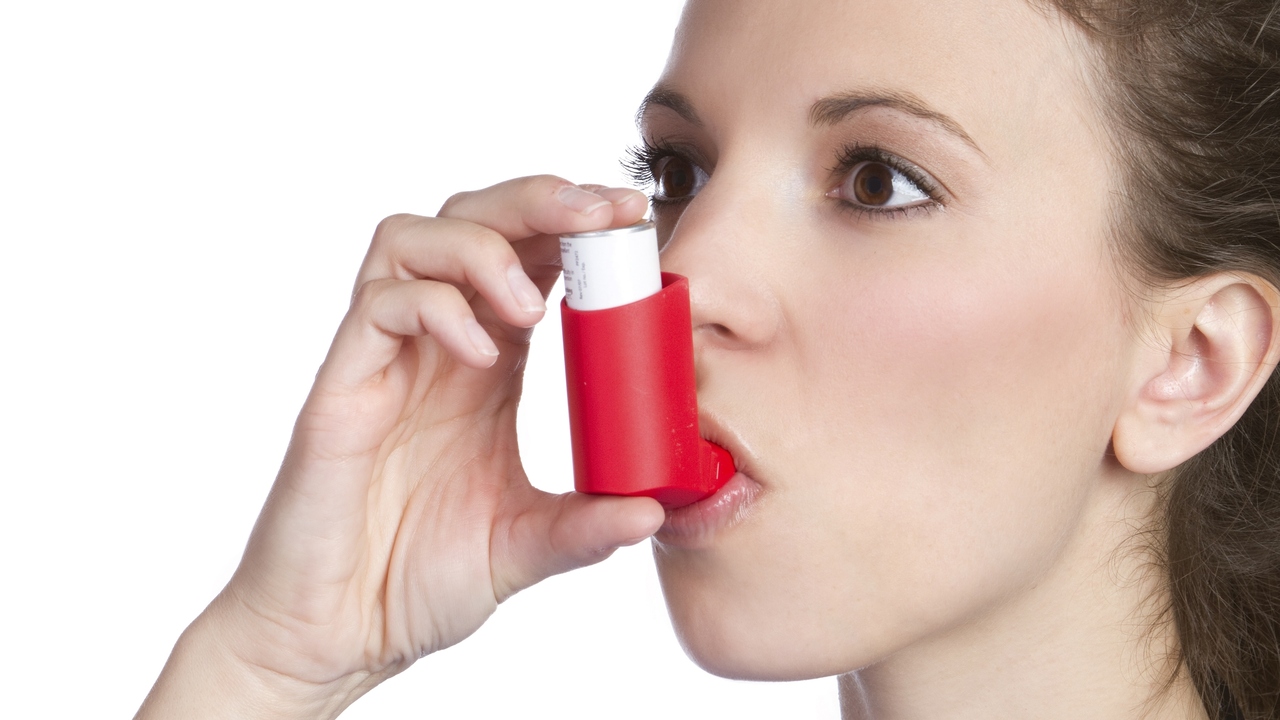 MonkeyBusiness Images/PhotoSpin
A new, effective treatment to relieve and potentially prevent asthma symptoms may soon be under development. Researchers at Cardiff University in the United Kingdom believe they may have discovered a root cause of asthma as well as a new treatment using an existing drug that may be effective for asthma sufferers, including people who do not respond to current treatments.
Working in collaboration with scientists at King's College London and the Mayo Clinic in the United States, the research team published the results of their study in the Science Translational Medicine journal.
Asthma is a chronic lung disease that makes breathing difficult for approximately 300 million people around the world. People who have asthma have recurring episodes of wheezing, chest tightness, shortness of breath and coughing.
An asthma attack can cause the airways to become swollen, inflamed and full of mucus. This causes the airways to narrow, making it harder to move air in and out of the lungs. A severe attack can cut off breathing and result in death.
People who have asthma can have periods of time with few symptoms, and times when symptoms flare up. They also typically have flare-ups when certain substances are inhaled, such as certain pollens or smoke.
Researchers in the study used mouse models of asthma along with tissue from human airways to study the cause of asthma. They discovered that calcium-sensing receptors (CaSR) in airway tissue react to environmental triggers such as allergens or fumes to cause allergic asthma symptoms.
Principal investigator Professor Daniela Riccardi said, "Our paper shows how these triggers release chemicals that activate CaSR in airway tissue and drive asthma symptoms like airway twitchiness, inflammation, and narrowing. Using calcilytics, nebulized directly into the lungs, we show that it is possible to deactivate CaSR and prevent all of these symptoms."
Calcilytics are a class of drugs first developed as a potential treatment for osteoporosis approximately 15 years ago. The drugs proved not to be effective as an osteoporosis treatment. But they were determined to be clinically safe and well tolerated in people.
The opportunity to repurpose these existing drugs may help accelerate the time required to get the drugs approved for patients with asthma.
Dr. Samantha Walker, Director of Research and Policy at Asthma UK, who helped fund the research, said, "This hugely exciting discovery enables us, for the first time, to tackle the underlying causes of asthma symptoms. Five per cent of people with asthma don't respond to current treatments so research breakthroughs could be life changing for hundreds of thousands of people."
The team also believes that this research may lead to potential new treatments for other inflammatory lung diseases such as chronic obstructive pulmonary disease (COPD) and chronic bronchitis.
Dr. Walker emphasized the need for funding to pursue this area of research. She said, "If this research proves successful we may be just a few years away from a new treatment for asthma, and we urgently need further investment to take it further through clinical trials. Asthma research is chronically underfunded; there have only been a handful of new treatments developed in the last 50 years so the importance of investment in research like this is absolutely essential."
Professor Riccardi added, "If we can prove that calcilytics are safe when administered directly to the lung in people, then in five years we could be in a position to treat patients and potentially stop asthma from happening in the first place."
If you have difficulty breathing or have questions about how to better manage your asthma symptoms, talk to your health care provider.
Sources:
Cardiff University. Researchers' "hugely exciting" asthma discovery. Web. May 19, 2015.
http://www.cardiff.ac.uk/news/view/96649-researchers-hugely-exciting-ast...
New York Daily News. British researchers discover potential cause of asthma and new treatment. Web. May 19, 2015.
http://www.nydailynews.com/life-style/health/british-researchers-discove...
National Heart, Lung and Blood Institute. What Is Asthma? Web. May 19, 2015.
http://www.nhlbi.nih.gov/health/health-topics/topics/asthma
Reviewed May 20, 2015
by Michele Blacksberg RN
Edited by Jody Smith
Tags: