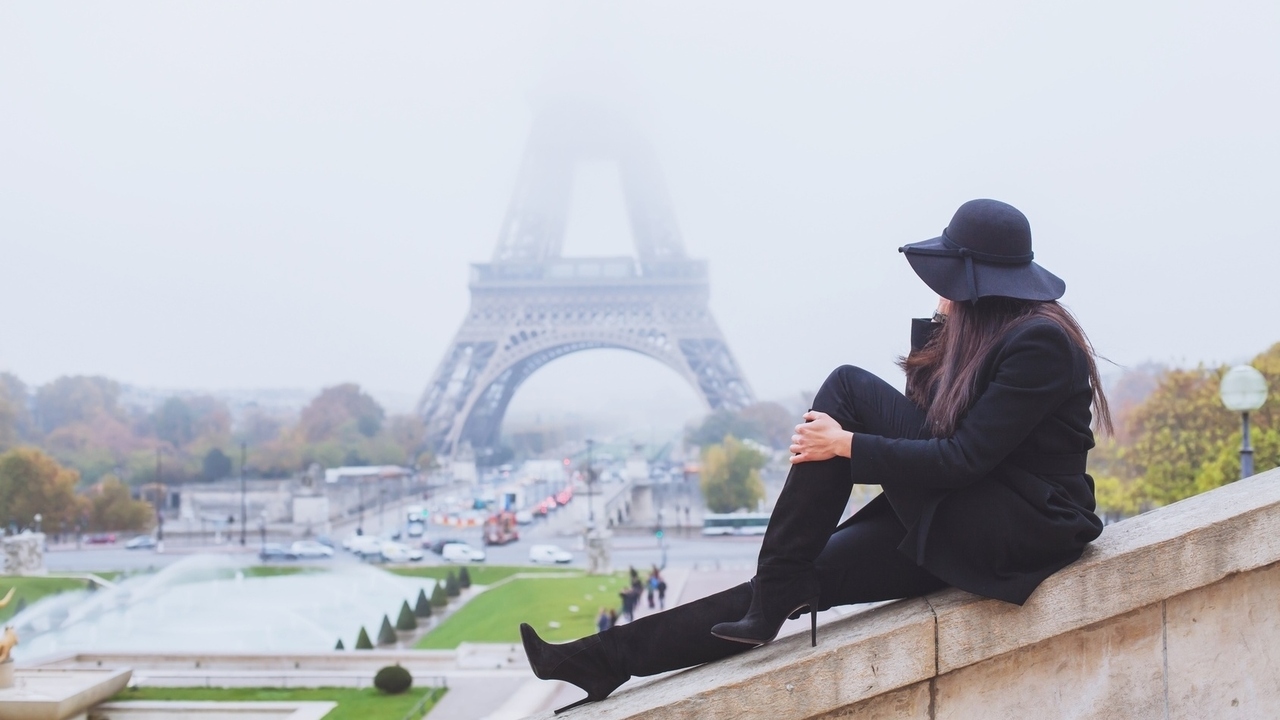 anyaberkut/Fotolia
How beautiful you feel on any given day is a subjective experience. People may rave about your appearance on a day when you feel worn down. Or you may find yourself winking at the mirror only to find that no one mentions the effort you put in.
You may feel fat and have someone ask if you have lost weight. You may feel old and have someone comment on how fresh you look.
A lot of beauty is in our heads, but it is so interesting to see what women do around the world to feel their best. These beauty secrets prove that we don't only have our individual routines, but also our cultural routines.
1) France — cleansing water
Micellar waters have been used by Parisian women since the 90s to combat the harsh effects of the city's water. Micelles are clusters of fatty acid esters, which help to dissolve impurities on the skin, making piles of drying skin care products much less necessary.
The water is highly purified and works like soap and water might, but without the soap — magic! Just dab a cotton ball over your face and go. (1)
2) China — collagen drinking
There are collagen drinking parties in China — and in the United States! — testing the concept that good skin starts from the inside, and promoting nutrients over topical solutions. The drinks include fragments of collagen extracted from fish.(2)
Collagen makes up about 75 percent of our skin, and it is responsible for the elasticity of our epidermis. Studies have been small and mostly inconclusive that drinking it helps the skin but products like collagen, which are considered nutricosmetics, are still becoming popular.
3) Australia — tea tree extract and yarrow root
Tea tree oil is a powerful antiseptic oil, which Aussies combine with shampoo to get rid of dandruff.(3) Yarrow root extract has been used for centuries to treat skin wounds, but Australian women use it as anti-inflammatory super moisturizer.
There is a lack of scientific evidence about yarrow but historically, the entire plant has been used for tinctures and medicines.(4)
4) India — coconut oil and turmeric
People in North America are just starting to get on the coconut oil bandwagon, but Indian women have known this to be a powerful shiny hair secret for centuries. They rub it into their scalps and leave it on for several hours. Massaging the scalp can bring more circulation to the scalp, which can help with hair quality.(5)
Brides use turmeric, which is an antibacterial and anti-inflammatory herb, on their faces to make their skin vibrant for their wedding days.(6)
5) Chile —honey and green grapes
Chilean women turn to their kitchens for skin ailments, using honey for conditions such as eczema and psoriasis. Honey is also used in Chile as an ingredient in homemade facial masks, along with mashed green grapes for a DIY beauty solution that would be as good on toast as it is on the skin.
Honey has antimicrobial and antibacterial properties, and has been used since ancient times to heal wounds. The exact therapeutic properties of any given honey can vary immensely, but Manuka honey in particular has been widely researched.
Some swear that Chilean honey is superior, but a good unpasteurized honey from a local source may contain small amounts of hydrogen peroxide, which can help in the healing process of your skin. Get to know the beekeeper at your local farmer's market to take this beauty secret home with you.(7)
What are your beauty secrets?
Reviewed July 20, 2016
by Michele Blacksberg RN
Edited by Jody Smith
Read more in HER Beauty