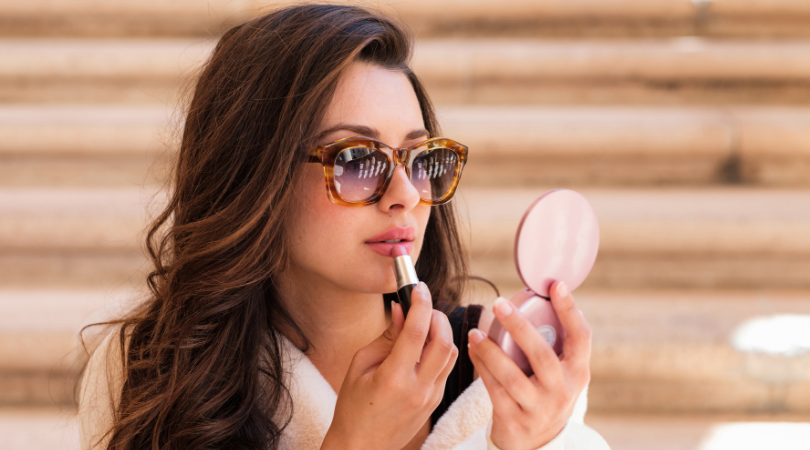 With thousands of lipsticks and even more shades, finding the perfect lipstick is never as simple as it sounds. We all have different skin tones, different lifestyles, and different skin needs. Some of us have allergy-prone skin and break out in a rash if we put the wrong product on. Ouch!
One thing lots of women can agree on is, we need an everyday nude! A nude that is so versatile that we can wear it to any occasion and with any outfit.
SkinSAFE rates products on how free they are from the top common allergens. If the product meets their hypoallergenic standard they will give the product a "Top Free" badge. Their research is backed by real science from the Mayo Clinic.
Our list of nude lipsticks below have been favorited by many SkinSAFE users and also are rated as Top Allergy-Free.
1.Shiseido ModernMatte Powder Lipstick, 506 Disrobed
Non-drying formula delivers matte, full-coverage color that feels utterly weightless and provides a powder-soft finish on lips.

2.Urban Decay Lipstick Comfort Matte, Stark Naked
Goes on smoothly with a super-creamy texture. Leaves lips soft and conditioned while also providing a rich color.

3.Anastasia Beverly Hills Matte Lipstick, Buff Rosy Brown
A full-pigment lip color with a smooth, ultra-matte finish.

Boots No7 Stay Perfect Lipstick, Bare
Gorgeous color that leaves lips comfortable and hydrated. This one will also last all day!

5. Flower Beauty Petal Pout Lip Color Lipstick Peachy Nude Cream #015
Apply smoothly while conditioning & protecting lips with healthy antioxidants. The perfect shade for any look or occasion.