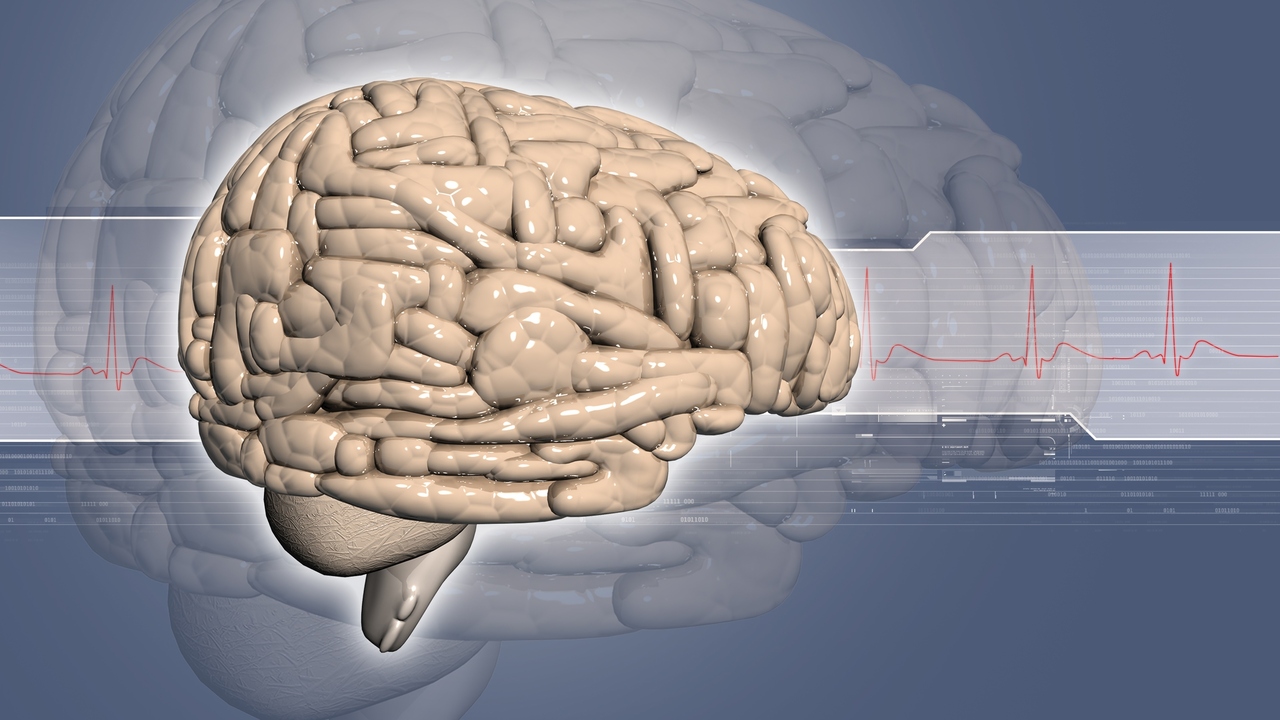 Divakaran Dileep/PhotoSpin
Researchers are testing a wearable device that could hold promise for newly diagnosed glioblastoma, the deadliest type of brain cancer.
A major clinical trial was carried out at the University of Virginia School of Medicine and more than 80 other institutions. Median survival of 210 newly diagnosed patients wearing the device was extended by more than three months longer (19.6 months) than patients who did not receive the treatment.
Patients in both groups received standard treatment of surgery and chemotherapy. However, 43 percent of the patients who wore the device survived for two years compared to 29 percent of the non-device wearers who also survived that long.
That may not seem like much improvement, but Dr. David Schiff at the University of Virginia Department of Neurology, and the study's lead researcher, thinks this could be a game changer.
Glioblastoma, also known as glioblastoma multiforme or GBM, are difficult to treat. Since the 1960s, little progress has been made in extending patients' lives.
About 10,000 new cases of GBM are diagnosed in the United States each year, according to a 2013 paper published in the journal Neuro-Oncology.
"[Because] this trial clearly shows an improvement both in time until the tumor starts growing but more importantly in overall survival. And if you can make a difference in overall survival, you're really doing something," he said in a university press release.
The portable device, called Optune, is a skullcap with electrode pads that are attached to a shaven head. A separate battery about the size of a small laptop inside a backpack powers the unit.
Optune emits low-level electrical fields that target dividing cancer cells in the brain. In the clinical trial the progression of glioblastoma slowed, according to the manufacturer's website.
GBMs are fast-growing tumors generally found in the cerebral hemispheres of the brain, but can occur anywhere in the brain or spinal cord. Common symptoms include increased pressure in the brain, headache, nausea, vomiting and drowsiness, according to the American Brain Tumor Association.
It's also possible for GBMs to cause weakness on one side of the body as well as memory, vision, and/or speech difficulties, depending on the location of the tumor.
The U.S. Food and Drug Administration has already approved Optune for treatment in recurrent GBM, but it's still considered experimental for newly diagnosed tumors, and is not yet available to the general public.
Schiff said that the device works well for patients who don't mind shaving their heads, putting on electrode pads, and wearing the device for up to 18 hours a day, including when they go out. But it's not for everyone.
Patients who opted to wear the device were more likely to feel it's a beneficial treatment alternative to chemotherapy and/or radiation, with minimal side effects.
Sources:
Wearable device slows deadly brain tumors, clinical trial finds. University of Virginia press release. Josh Barney. 8 April 2015.
https://news.virginia.edu/content/wearable-device-slows-deadly-brain-tumors-clinical-trial-finds
Glioblastoma Symptoms. American Brain Tumor Association. Accessed 14 April 2015.
http://www.abta.org/brain-tumor-information/types-of-tumors/glioblastoma.html
Ostrom QT, Gittleman H, et al. CBTRUS statistical report: primary brain and central nervous system tumors diagnosed in the United States in 2006-2010. Neuro Oncol. 2013;15(suppl 2):ii1-ii56.
http://neuro-oncology.oxfordjournals.org/content/15/suppl_2/ii1.extract
Novocure. Optune for Recurrent Glioblastomas. Accessed 14 April 2015. http://www.optune.com
Reviewed April 16, 2015
by Michele Blacksberg RN
Edited by Jody Smith
Tags: