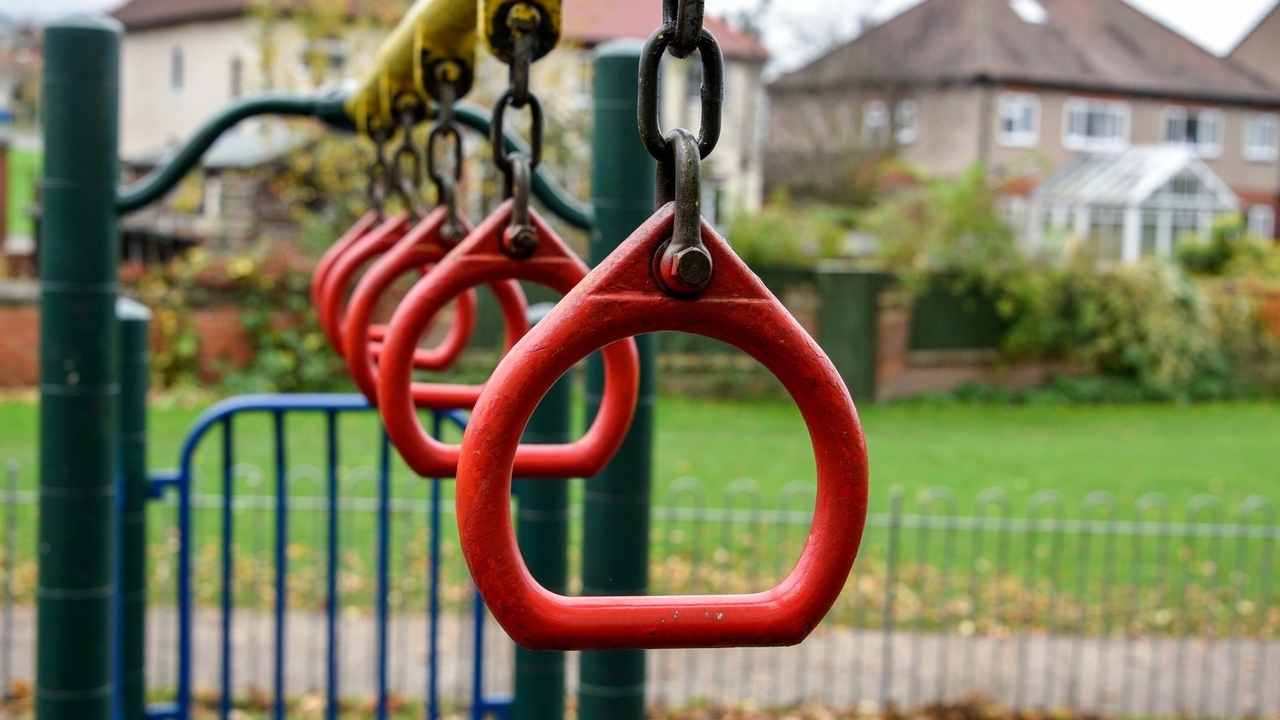 artmossphere/Fotolia
There's been an increase in the number of children 14 years of age or younger who are getting playground concussions and other traumatic brain injuries (TBI), according to a study reported on by the Centers for Disease Control and Prevention.
The research from 2001 to 2013 in the journal Pediatrics. Almost 215,000 children who had treatment in an emergency room for TBIs were observed. Out of that group, almost 10 percent suffered from concussions as well as other nonfatal traumatic brain injuries.
In addition, the researchers found that between 2006 to 2013, the estimated rate of injury significantly rose to over double in some age groups then in the previous five years.
Concussion in Children
Concussion is the least serious and most common type of TBI, according to WebMD.com. When someone gets a solid bump to the head, though the brain is enveloped in protective spinal fluid, it may actually move inside the head.
Concussions shake up the brain after a hit on the head, causing issues with the brain's ability to function. Effects may last for days or for weeks. Children typically recover from concussion, but if a child suffers from repeated slams to the head, as for instance has happened to some football players, brain damage can ultimately result.
Children's heads are proportionally larger than those of adults, making them more vulnerable to this type of injury. When children get older, entering their early teens, their height and weight are changing quickly, sometimes leaving them a little less sure of themselves physically, and a little more prone to falling or bumping into things.
Signs of concussion include confusion, dizziness, headache, nausea and vomiting. Visual disturbances and shaky balance can also result. A person may even lose consciousness.
Possible Reasons for Increase in Children's Concussions
It's unclear as to why the numbers have doubled as they did between 2006 and 2013. Speculation is that more concussions are being recognized by parents, or it may simply be due to the fact that playground equipment is being used by more children than in the past.
Only a small segment of the children were actually put in hospital because of their concussions. A full 95 percent went home from the emergency room.
More boys than girls had concussions, with boys experiencing 60 percent and the girls at 40 percent. Nearly 51 percent of head injuries happened between 5 and 9 years of age, according to Dr. Tabitha Cheng of the UCLA emergency medicine department in Los Angeles and her co-authors.
Where Are These Concussions Taking Place?
Most children's injuries happen on monkey bars, playground gyms, swings. Monkey bars and swings are the most common culprits for childhood concussions. Nearly two-thirds take place at recreational sport facilities and at schools. More injuries took place in April, May and September.
Supervision by adults can also make a significant difference in the numbers of injuries. Parents can also do their part by examining playground equipment and surrounding environs. Softer ground like sand, for instance, is safer than concrete or asphalt. Make sure your children are playing on equipment that is age-appropriate and in good repair.
Reviewed June 1, 2016
by Michele Blacksberg RN
Edited by Jody Smith