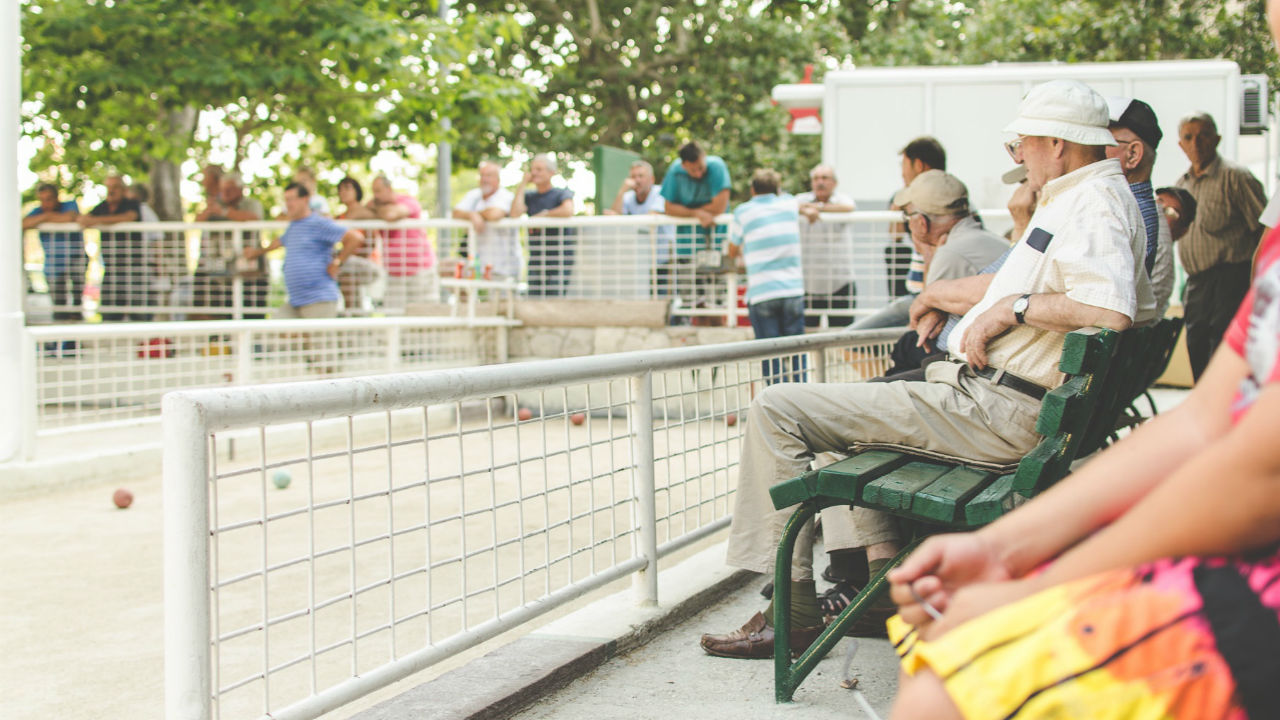 Via Unsplash
Aging can bring with it a multitude of health problems. Unless you spend time on a regular basis at different times of day in your parents' home, you may be assuming that they are functioning better than they actually are.
Do you know for sure that they are eating every day? Are you certain they remember how to use their stove or microwave, and how to safely cook their favorite meals?
Are they able to drive properly? Can they see well enough, are they mentally sharp enough to make quick moves on the road?
One parent living alone is even more vulnerable than a couple because there is no spouse to notice changes in behavior and abilities, or to take up the slack. Greater responsibility can fall upon grown children to be on the alert.
Be on the lookout for these health problems:
1) Dementia
Memory deterioration and changes in personality from dementia can happen very slowly. It's not unusual if family members don't recognize such alterations at first. It's natural to look for different reasons for the changes.
More irritability may be chalked up to unpleasant events, more anxiety may be attributed to difficulties in life that crop up.
Is your shy little mom suddenly unleashing on people? Is your normally cheerful dad suddenly weighed down by worry? Does your parent now shrink back from social contact, though they used to love to go out and visit with friends?
Sometimes it really is just a matter of life happening. But sometimes changes in the brain are developing without anyone realizing it.
2) Balance Disorders
Bruises and abrasions can be indications that your parent is not steady on their feet. Could they be falling down and not telling you?
Depending on what health issues you may be seeing in your parents, there may be things that can make a difference. Encourage your parents to make a few lifestyle changes:
3) Lack of Physical Activity
Becoming more active can decrease bone loss and risk for fractures, and may slow the rate of osteoporosis. Exercising for two-and-a-half hours each week, which is less than half an hour per day, may reduce heart disease risk by 50 percent.
4) Poor Diet
Dietary changes may be beneficial. As seniors age, they need fewer calories each day, so cutting back can help prevent obesity. Urge them to add omega-3 essential fatty acids from fish and its oil. Encourage them to eat produce to reduce the risk for cancer and astherosclerotic heart disease.
5) Social Support
To prevent the scenario of a parent becoming increasingly isolated as they become more fragile, a social network big or small can make all the difference. Does your parent have a good friend, or a group they hang out with? Encourage them to do so.
It can be tough to see and accept that a parent has become frail and needs help. But their safety is more important than our desire for them to stay strong as they were when we were small. They looked after us when we were children. We may be finding that it's our turn to return the favor.
Sources:
Aging parents: 8 warning signs of health problems. mayoclinic.org. Retrieved August 13, 2015.
http://www.mayoclinic.org/healthy-lifestyle/caregivers/in-depth/aging-pa...
Aging well. medbroadcast.com. Retrieved August 13, 2015.
https://www.medbroadcast.com/channel/seniors-health/seniors-self-care/ag...
Visit Jody's website at http://www.ncubator.ca and http://ncubator.ca/blogger
Reviewed August 14, 2015
by Michele Blacksberg RN