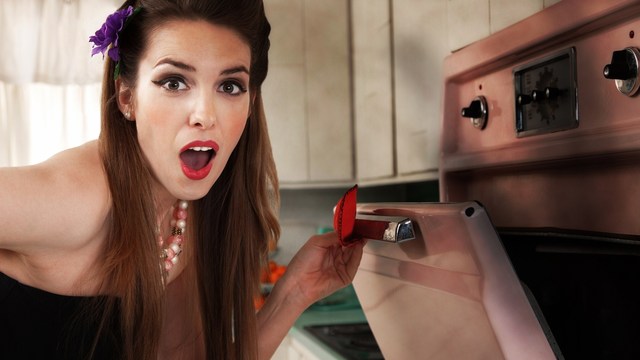 Scott Griessel-Creatista/PhotoSpin
One of the hottest trends in dieting right now is going gluten-free. From grocery stores to restaurants to online businesses, hundreds of companies are jumping on the gluten-free bandwagon as of late.
They see the interest of millions of people in this country for gluten-free foods and are trying to cash in while filling the need for this segment of the population.
Celebrities like Victoria Beckham and Gwenyth Paltrow have been linked to a gluten-free lifestyle, and some claim their thin thighs, high energy and washboard abs are linked to being gluten-free.
But who needs to go gluten-free? Are there drawbacks from eliminating gluten from one's diet?
And what effects can someone with an intolerance to gluten can expect from going gluten-free? If these questions resonate, read on!
Most experts agree that gluten is not the enemy. It is simply a protein found in wheat, barley, rye and as a filler in many foods Americans eat. The list of foods containing gluten is endless, from bread to salad dressing to lunch meats.
The vast majority of Americans can consume these gluten-containing foods without any issues. Though it may be trendy to ditch the gluten, research has found no reason for people without celiac disease or a gluten sensitivity to live a gluten-free life.
Celiac disease is a genetic disorder which damages one's small intestine. This damage makes the body unable to absorb and utilize the nutrients in the food eaten. Celiac disease can cause weight loss, diarrhea and stomach pain.
Gluten is actually labeled as a poison to people with celiac disease, according to the American Academy of Family Physicians. And there are people who have not been diagnosed with celiac disease, but who are sensitive to gluten and can still suffer from celiac symptoms.
Even though it seems like everybody has a gluten allergy these days, only 1 in every 133 people have a gluten sensitivity or intolerance and can benefit from a gluten-free diet, reported Newsday health.
There have been some indications that limiting the amount of gluten in one's diet may help conditions like asthma and autism. However, a gluten-free diet can put these same people at risk for nutritional deficiencies. They risk becoming deficient in essential nutrients like calcium, thiamin, riboflavin, folate, iron and fiber.
Experts say that gluten-free diets may make it difficult to meet the recommended daily allowances. And though these diets may help one lose weight, the weight loss may be from lowering the calories consumed, not from eliminating gluten.
Having a diet with no gluten in it may be helpful to some people who have gastro-intestinal issues caused by gluten allergies or sensitivities. However, for those without an allergy or sensitivity, there seems to be no reason to go gluten-free.
Sources:
Newsday.com. Web. Published 3 December 2013. "The pros and cons of going gluten-free." Web Dec. 12, 2013.
http://www.newsday.com/news/health/the-pros-and-cons-of-going-gluten-free-1.6516033
Womenshealthmag.com. Published 11 August 2010. "Gluten-free diet." Web Dec. 12, 2013.
http://www.womenshealthmag.com/health/gluten-free-diet
Reviewed December 12, 2013
by Michele Blacksberg RN
Edited by Jody Smith
Tags: