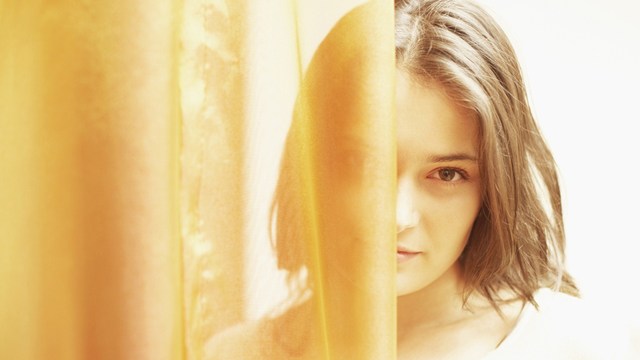 PS Productions/PhotoSpin
Imagine waiting all winter for the coming of summer, then having to spend the sunny days behind drawn blinds in your bedroom. This is the discouraging situation that many with chronic fatigue syndrome (CFS) must live with every year.
Photophobia and photosensitivity are the double whammy that imprisons people with CFS in the dark.
Photophobia is not a psychological condition, despite the "phobia" ending to its name. It is a physiological condition involving extreme intolerance to light.
It has some similarities to, but is actually different from photosensitivity, which can bring with it a host of problems including bumps, skin lesions, scaly patches, scarring and pigment loss.
I have been fortunate that photophobia is not one of the symptoms I have had to deal with much. And I have never had photosensitivity symptoms. In fact I usually feel much better when I can be outdoors in the summer sun. But others, like my son Jesse who also has chronic fatigue syndrome, must burrow away from the light.
I had a summer or two plagued by photophobia. It only took a couple of minutes out in the sun for my vision to be affected.
I'd have little disturbances in my peripheral vision, little lightning bolts and bursts, and dark floaters, all washed with a veil of white light. So back in the house I would go, to wait as long as it would take for these symptoms to pass.
The other symptoms triggered by the sun exposure would take longer to fade. Vertigo and impaired cognitive function would require that I sit or lay down in a darkened room and do nothing but breathe for the duration.
Needless to say, when I realized my son was being hit with these troubles every time he went outside or sat near an unshuttered window, I did what I could to meet the need. The tendency to encourage him to get out in the friendly sun was ill-founded and I squelched the impulse.
Sadly the only known way to deal with both photophobia and photosensitivity is avoidance. Staying out of the sun, especially during the hours of peak sunlight from 10 a.m. to 4 p.m. will protect the skin and keep the other problems from arising, or at least keep them from worsening.
For photosensitivity, wearing clothing that covers your arms and legs, and a hat with a wide brim can be beneficial. Hypoallergenic makeup and sunscreen may also offer some protection.
For some with CFS, being restricted to the indoors or to their bedrooms is the same old same old. It's not unusual for people with chronic fatigue syndrome to be flattened on their beds day and night anyway.
Being able to look out a window at a sunny backyard or a neighborhood street would help to ease some of the claustrophobia. But for people with CFS who have photophobia or photosensitivity, that's just not going to happen in the summertime.
Sources:
Visual Symptoms. Neurosymptoms.org. Retrieved July 29, 2013.
https://www.neurosymptoms.org/visual-symptoms/4594358018
When Chronic Fatigue Syndrome Harms Vision. Everydayhealth.com. Retrieved July 29, 2013.
http://www.everydayhealth.com/chronic-fatigue-syndrome/vision-problems.aspx
Photosensitivity and Caring for Your Skin. About.com. Retrieved July 29, 2013.
http://lupus.about.com/od/signsandsymptoms/p/Photosensitive.htm
Visit Jody's website at http://www.ncubator.ca
Reviewed July 30, 2013
by Michele Blacksberg RN