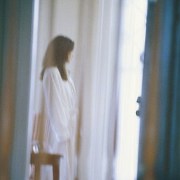 Photo: Getty Images
Chronic Fatigue Syndrome aces all the definitions of an invisible illness. Symptoms not readily recognized by the casual observer? Check.
Causes and cures unknown? Check.
Sufferers isolated and often bed-ridden? Check.
And, as the cherry on the top, illness often doubted and mental health and/or moral character questioned by the world at large?
Oh, check. And double check.
One last aspect of our invisibility has been that we're almost never heard of in the media. CFS bloggers abound, and CFS support groups are multiplying. But we rarely make a dent in the news.
It's been a tough couple of decades for many living with this condition. But — and I say this with cautious optimism — maybe the media is beginning to bring spring to the frozen CFS terrain. I say cautious because this isn't the first time change seemed just around the bend. And then ... it wasn't.
Just seeing CFS reported in the media as a real illness is something to savor, however. Amy Dockser Marcus has been writing about Chronic Fatigue Syndrome for the Wall Street Journal for some time. On March 5, 2011, she did it again.
Marcus told of the descent of Chronic Fatigue Syndrome upon Lyndonville, N.Y., in 1985. She described the impact of CFS on its victims and its researchers over the last quarter of a century. For newcomers to this saga, Marcus presented a time capsule that facilitates an understanding of CFS and its victims.
Leonard A. Jason has Chronic Fatigue Syndrome. On March 5, 2011, he wrote about it for the Wall Street Journal. Along with his own personal experience, Jason provided some history concerning 20th century illness outbreaks that seemed to bear the markers of CFS. He highlighted the challenges that face researchers facing off with this mysterious ailment.
Then on March 7, 2011, Katherine Hobson of the Wall Street Journal wrote an article that underscored the content of Marcus' earlier piece.
Thank you, Wall Street Journal, from the bottom of my heart.
On February 23, 2011, Michelle Miller of cbsnews.com told the story of Maria Brant, who has had Chronic Fatigue Syndrome for 16 years. Miller brought attention to the misunderstanding and dismissive responses experienced by so many with CFS.
Miller reported on recent research from the University of Medicine and Dentistry of New Jersey. Spinal fluid from CFS patients, Lyme disease patients and healthy controls was examined. CFS patients had over 700 unique proteins (indicators of disease) in their spinal fluid.
What does this mean for people with Chronic Fatigue Syndrome? We don't know yet. But the CFS community is breathing a rare sigh of satisfaction. Perhaps the rest of the world will come to see what we've known all along.
Chronic Fatigue Syndrome is a life-altering illness that renders its victims invisible. We're rooting for the researchers who are determined to find out what happened to us.
Resources:
The Puzzle of Chronic Fatigue
http://online.wsj.com/article/SB10001424052748704005404576176823580854478.html
An Illness That's Hard To Live With -- Or Define
http://online.wsj.com/article/SB10001424052748704507404576179031979295592.html
Chronic Fatigue Syndrome in the Spotlight
http://blogs.wsj.com/health/2011/03/07/chronic-fatigue-syndrome-in-the-spotlight/
Research breaks Chronic Fatigue stereotypes
http://www.cbsnews.com/stories/2011/02/23/eveningnews/main20035610.shtml
I spent 15 years losing the battle against Chronic Fatigue Syndrome. Four years ago, I found treatment that worked for me, and now I am making a comeback.
http://www.ncubator.ca and http://ncubator.ca/blogger