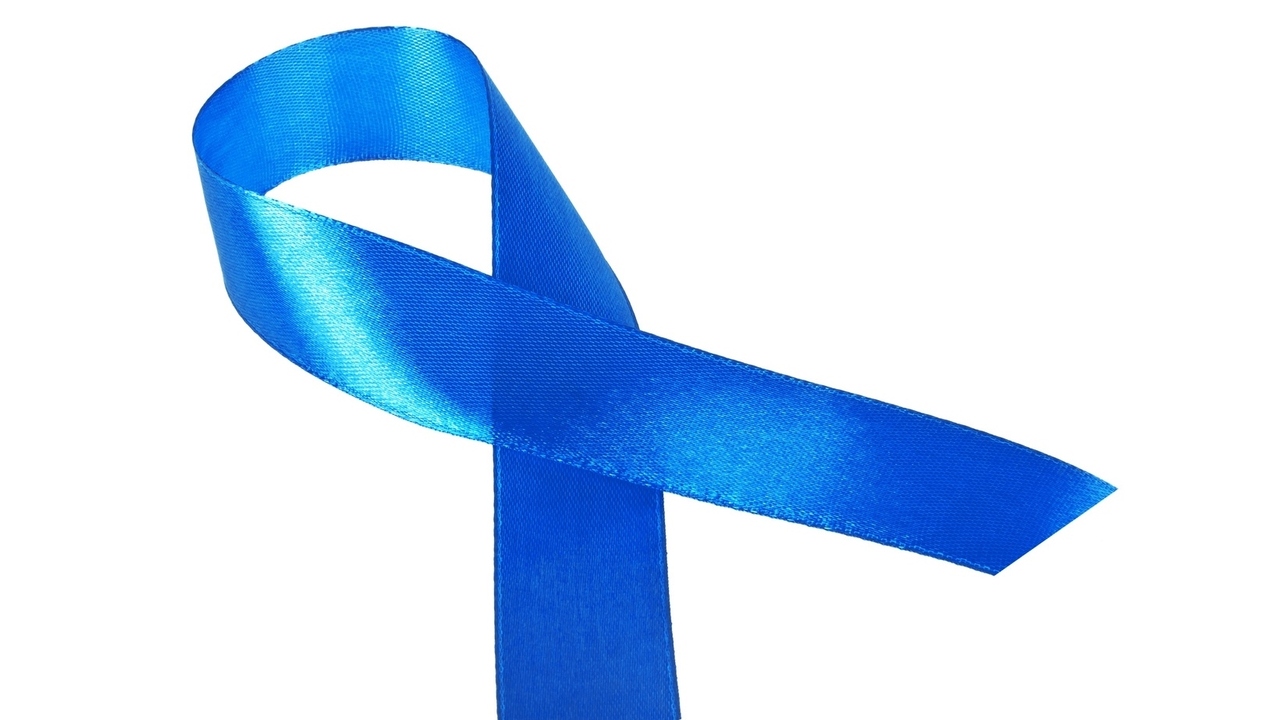 domnitsky/Fotolia
May 12 is a big day in the ME/CFS world. For the last 24 years, it has been our International Awareness Day, shared with sufferers of fibromyalgia and other chronic illnesses over the years. ME/CFS stands for myalgic encephalomyelitis/ chronic fatigue syndrome.
For an awareness day that has shown up once a year for 24 years, International ME/CFS and Fibromyalgia Awareness Day hasn't developed the kind of traction we've been looking for. We take note of this every year. It makes us angry and discouraged.
But each year we who live with ME/CFS push on as if the whole world will hear it because, frankly, we think the whole world should hear it. And we think that people like us who live with this illness deserve better than to be ignored year in and year out.
Most of our exposure and promotion happens solely in the ME/CFS community, and most of those who hear and read about it are also part of the community.
You aren't likely to hear about our Awareness Day on a TV news show, or read about it in mainstream newspaper articles. But we are determined to be hopeful for that to change. And every small advance is noted and celebrated.
I was thrilled, for instance, to learn that Sacramento, California is recognizing ME/CFS at City Council today. A proclamation is being presented to Marilyn Yu, who is an ME/CFS patient, at the council meeting. The proclamation is sponsored by Council member Angelique Ashby.
Thank goodness for the blogs, websites, organizations and Facebook pages that are manned by one or more sick people who are trying to be heard. And thank goodness for EmpowHER for its willingness to provide a platform for us every year.
These sites and organizations manned by the sick and the people who love them, are the places where you'll find the real information. These people will tell you what it's really like to be severely ill with ME/CFS.
They are speaking up for their sick children or partners or parents. Or they have recuperated enough to retell horror stories of days when they were even sicker than they are now. Or they are severely ill and painstakingly type in bursts of a minute or two, followed by hours or days of rest from the exertion.
We've claimed blue ribbons as our own. The date of May 12 was first chosen by Thomas Hennessy, Jr., who was a patient and an advocate for ME/CFS until the time of his death in 2013.
May 12 is the birth date of Florence Nightingale who became a nurse for the British army, and is credited with founding the International Red Cross. Nightingale is thought to have had ME/CFS, or a malady similar to it, for the last 50 years of her life.
What You Can Do This May 12
Wear blue.
Put on a blue sweater, a blue dress, a blue shirt or jacket. If you are like many of us, you may be wearing blue pyjamas, or a blue nightgown or bathrobe as you lie in your bed or droop in your chair.
And if you're on social media, use one of the profile overlays available for International ME/CFS and Fibromyalgia Awareness Day.
Tell someone.
Share your personal horror story with a friend, neighbor, relative or even strangers if you are up to it. Do it in person, on the phone if you can handle talking on the phone, write a letter, or get it out online.
Blog your story.
Don't have a blog? Write about your experience on a Facebook page.
#May12BlogBomb lets you write about your illness, with the help of hostess Sally Burch.
Tweet about it.
Add #may12 to your tweets.
Tell Congress.
Write a letter to Congress if you are in the United States.
Watch a documentary
Purchase and watch "Forgotten Plague." Then send a copy to your member of Congress.
You can see the movie trailer here.
Put a pin in it.
Mark your location on an ME/CFS disease map.
Protest and make some noise.
There's a #MillionsMissing protest scheduled on May 25, 2016, in Washington, D.C., at the Department of Health and Human Services.
Protests across the United States, and across the world in Canada, England and Australia will be held simultaneously.
Take a walk in Michigan.
In Troy, Michigan, the Foundation for Immunological and Neurological Diseases (FIND ) is holding an ME/CFS Awareness Walk 2016 on Saturday, May 14 from noon to 1 p.m. complete with balloons and signs. Contact <![CDATA[]]>[email protected]<![CDATA[]]>
Take a walk in Ireland.
Belevedere House and Gardens is the location of a 5 km charity walk, Walk for ME, to raise awareness and financial support for ME research. The proceeds will fund "Invest In ME" which does research for ME.
Watch a movie in Ireland.
The Irish ME/CFS Association has set up four free screenings of the documentary on "Forgotten Plague" throughout the month of May. These will be Ireland's first public screenings of the documentary. Dates and locations are as follows:
- South Court Hotel in Limerick on Thursday, May 5 at 11:30 a.m.
- Maldron Hotel, Headford Road in Galway on Thursday, May 12 at 7:30 p.m.
- An Táin Theatre, Crowe Street in Dundalk on Tuesday, May 17 at 2 p.m.
- Crowne Plaza Dublin - Blanchardstown in Dublin on Sunday, May 29 at 3 p.m..
Catch a seminar in Australia.
The National Centre for Neuroimmunology and Emerging Diseases (NCNED) will be holding a seminar on research findings on Thursday, May 12, 2016, at Griffith University, Gold Coast Campus, in South East Queensland, Australia.
Griffith University will also be lighting up the Griffith Health Centre in blue to help raise awareness for us.
Learn more.
Emerge Australia is funded by Do Something for ME to raise awareness, to advocate, to educate and to provide information about ME/CFS.
For further reading, check our Article Sources below.
If you have more information on more events for International ME/CFS and Fibromyalgia Awareness Day, please post anything and everything in the Comments section.
Visit Jody's website at http://www.ncubator.ca
Reviewed May 11, 2016
by Michele Blacksberg RN
Article Sources
Further Reading:
Why We Need May Awareness Day - Global Protest and More. MEadvocacy.org. Retrieved May 11, 2016.
http://www.meadvocacy.org/blog
May 12th is International ME/CFS, Lyme, and FM Awareness Day! Prohealth.com. Retrieved May 11, 2016.
http://www.prohealth.com/fibromyalgia/library/showarticle.cfm?libid=28862
CITY JOINS REGION IN RECOGNIZING TODAY AS MYALGIC ENCEPHALOMYELITIS/CHRONIC FATIGUE AWARENESS DAY. Retrieved May 11, 2016.
https://sacramentocityexpress.com/2016/05/10/city-joins-region-in-recognizing-today-as-myalgic-encephalomyelitischronic-fatigue-awareness-day
May12.org (U.S.) Awareness events. May12.org. Retrieved May 11, 2016.
http://may12.org
May12th.org (Canadian organization) 2016 events document. Retrieved May 11, 2016.
https://docs.google.com/document/d/1ccLiDiapINpmeTNWfZw-ajuGjVcuY0XWYt2VdtPD8iE/edit
May 12th - International ME/CFS & FM Awareness Day. Facebook.com. Retrieved May 11, 2016.
https://www.facebook.com/may12th.awareness
Further clues in the fight against Chronic Fatigue Syndrome. Eurekalert.org. Retrieved May 11, 2016.
http://www.eurekalert.org/pub_releases/2016-05/gu-fci051016.php
Chronic Fatigue Syndrome Awareness Day. CDC.gov. Retrieved May 11, 2016.
http://www.cdc.gov/features/cfsawarenessday/index.html
Life With ME/CFS for 23 Years: Casting Light on Invisible Illness (2015). Empowher.com. Retrieved May 11, 2016.
https://www.empowher.com/chronic-fatigue-syndrome/content/life-mecfs-23-years-casting-light-invisible-illness
International ME/CFS and FM Awareness Day: On May 12, Remember Us (2014). Empowher.com. Retrieved May 11, 2016.
https://www.empowher.com/chronic-fatigue-syndrome/content/international-mecfs-and-fm-awareness-day-may-12-remember-u
Chronic Fatigue Syndrome: Did You Know May 12th is Our Day? (2013). Empowher.com. Retrieved May 11, 2016.
https://www.empowher.com/chronic-fatigue-syndrome/content/chronic-fatigue-syndrome-did-you-know-may-12th-our-day
Tags: