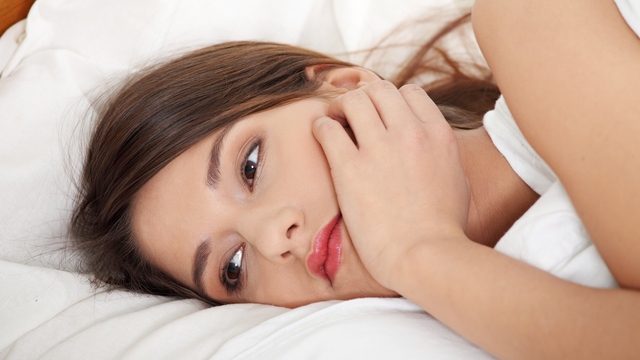 B-D-S/PhotoSpin
Chronic fatigue syndrome, also called myalgic encephalomyelitis, causes difficult symptoms affecting multiple body systems for more than a million Americans. A link has been found between the disease and early menopause as well as other gynecologic conditions.
These findings were reported on Feb. 4, 2015 in Menopause, the journal of The North American Menopause Society.
Researchers from the Centers for Disease Control and Prevention in Atlanta, Georgia, observed a subset of 157 women who were of similar ages from 2004-2009. Among these women, 84 had ME/CFS and 73 did not.
A questionnaire covering the women's gynecologic history was developed by the National Cancer Institute Division of Cancer Epidemiology and Genetics. The questionnaire was self-administered and based on the Reproductive History Questionnaire/Menstruation-Menopause History
The women with ME/CFS had had more gynecologic surgeries and problems than the control group did. Menopause started earlier by several years for women in the ME/CFS group.
Endometriosis, excessive bleeding during menstruation, hysterectomy and other gynelocic surgeries, nonmenstrual pelvic pain were some of the conditions that affected women with ME/CFS more frequently than the control group.
Women with ME/CFS were up to 12 times more liable to experience pelvic pain not related to menstruation. This included interstitial cystitis/painful bladder syndrome or IC/PBS, irritable bowel syndrome, and pelvic floor dysfunction.
These women had excessive bleeding about 30 percent more often, and bleeding between periods about 25 percent more often, than controls. They missed periods about 16 percent more often than the control group.
About 66 percent of women with ME/CFS had had at least one gynecologic surgery, 34 percent more than the control group. The most common surgery was hysterectomy at 36 percent greater frequency than controls.
Menopause due to hysterectomy was earlier for women with ME/CFS, by or before 45 years of age. These women also had more bleeding because of hysterectomy. Natural menopause was also earlier for the ME/CFS group but the difference in percentages was small.
The authors say more research is necessary into these differences between women with ME/CFS and those without the condition. It is not known what has been causing the abnormalities women with ME/CFS experience.
Authors urge health care providers to be vigilant concerning other symptoms afflicting those with ME/CFS. These include cognitive problems, sleep dysfunction, pain, post-exertional malaise, and a variety of other symptoms.
"CFS can take a tremendous toll on women's lives at midlife and on our society and healthcare system," NAMS Executive Director Margery Gass, MD, NCMP said, as reported by ScienceDaily.com.
Researchers emphasize that their findings do not prove causality. ME/CFS has been a disease that has had little research performed, hence little data for health care providers and patients to work with. Any and all additional information is welcome and valuable.
Sources:
Common Gynecologic Issues Linked to Chronic Fatigue Syndrome
http://www.medscape.com/viewarticle/839386
Link between early menopause, chronic fatigue syndrome discovered
http://www.sciencedaily.com/releases/2015/02/150204075324.htm
Visit Jody's website at http://www.ncubator.ca
Reviewed February 19, 2015
by Michele Blacksberg RN