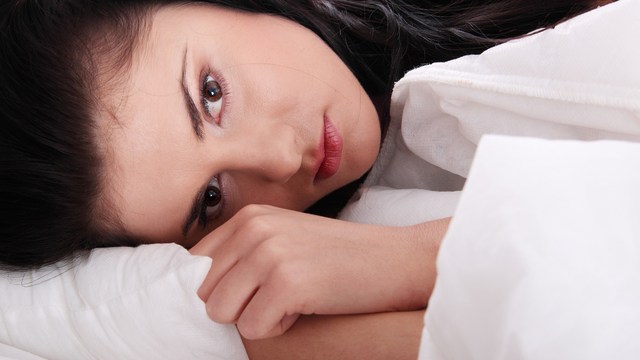 BDS/PhotoSpin
In the world of Chronic Fatigue Syndrome, there are crashes and there are crashes. Some lift within an hour. Some linger or deepen for days, weeks, months. Years. No telling in the beginning whether it will be hard or mild, short or long. So each downturn needs to be treated with care, like the potential plague it is.
I'll try to describe my experience with my own personal gauntlet of Chronic Fatigue Syndrome symptoms when they begin to swarm.
1) Brain fog
Though "brain fog" is the term usually employed for this, really, "fog" is not an accurate description. That sounds ... quiet ... restful ... or at least blank. What I get isn't foggy. It's neither quiet nor restful. And it certainly isn't blank. It's a kaleidoscope of images and thought fragments jitterbugging and flickering through my head.
Can't finish the thought I started. Can't remember the beginning of the thought I just started ...
2) Vertigo
Not just dizziness, I've discovered. Vertigo is a hallucination of the inner ear. The body's messaging systems are confused. I've tasted many flavors of vertigo. When the room starts lurching, that's vertigo. When I feel like my head's going to roll off, that's vertigo too. When I can't tell if I'm going to bump into the wall, and have to plant my feet to keep from swaying, I am havin' some vertigo.
3) Vibrating
"Paresthesia" is the fancy name for the buzzing, vibrating, numbness, tingling, inner tremor, and other bizarre physical sensations. Mostly it's in my arms, hands, face and head. When it's very bad it spreads to my legs and feet.
4) Breathing problems
I'll find myself panting and gasping for air. More delicate, but no less distressing, is the silent whistle, air blowing out from between O-shaped lips. Or then there's the one my husband says sounds like a sigh. But it's not a sigh. It is a frequent, extended expulsion of air from my lungs, trying, I guess, to get more carbon dioxide out and make room for more oxygen to get in.
5) Orthostatic intolerance
That Gotta Fall Down Right NOW feeling. The weight of gravity increases dramatically. Legs weigh a million pounds, standing saps me, and I am in danger of toppling. Blacking out is just around the corner.
6) Tinnitis
Everything from the ocean's roar, to a wall of impenetrable white noise and static, to rumbles of thunder ... to what I thought for months was the whispering tick-tick-tick of a watch. Only it wasn't. That ticking was inside my right ear.
7) Swollen glands
Under and behind my ears, the feeling of pressure and fullness begins to thicken. The more the sense of crashing builds to a crescendo, the more swelling I'll have. As the tide recedes, so does this symptom.
8) Visual disturbances
What I see can get weird. I may not be able to decipher what I'm reading. I'll have trouble grasping what people are doing and why. REALLY can't find what I'm looking for. What I'm seeing seems broken up, fragmented. Peripheral vision winks out, and I don't see stuff that isn't right in front of me.
9) Fine motor lack of control
Fingers get clunky and unwieldy. It becomes hard to write. Or knit. Or do up buttons.
10) Talking gibberish
Sometimes it isn't obvious to the observer that I am imploding into a fine CFS crash. Other times it is. Like when I begin to sound like an imbecile, getting tangled up in words. Bogged down in attempts to stammer out the simplest of statements. Or when I have to ask you to repeat yourself ... repeatedly.
Only way to handle this one? Shut my mouth and keep it shut.
These are some of my main symptoms when I'm beginning to crash. If I drop everything, and go to bed, away from stimuli, sometimes I can shorten the relapse. This stuff can make life difficult in the short term. When they gang up and remain entrenched for months and years, well ... then they're the tip of the iceberg of Chronic Fatigue Syndrome.
I spent 15 years losing the battle against Chronic Fatigue Syndrome. Three years ago, I found treatment that worked for me, and now I am making a comeback.
http://www.ncubator.ca and http://ncubator.ca/blogger