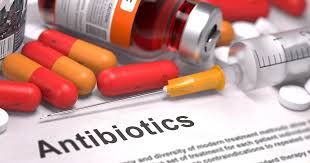 Okay, I'll try to make this post as "non-TMI" as possible. I had my first-ever sinus infection a few weeks ago, and the PA at my doctor's office prescribed Omnicef for me for 10 days. It did a great job at knocking out the cooties and making me feel better, but it's also wreaked havoc on my intestinal system. About halfway into the 10 days I started getting diarrhea, sometimes as much as 8 times a day. Fun stuff, huh?
I figured the trots would improve when the Omnicef was done, but they kept going. About 5 days after finishing the Omnicef I asked the pharmacist how long I could expect the diarrhea side effects and she so obviously guessed when she said "oh I'm not sure, but I'd say about a week or so, I would think" Don't you love it when they make stuff up on the spot?
So now it's been 9 days since I've had my last Omnicef pill and I'm still having mild symptoms. Not "oh man, get me to the bathroom NOW" symptoms, but things just aren't 100% yet. I've bought some strong acidophilus and am taking it 3 times a day and am trying to eat more good-quality plain yogurt. TMI alert--there is just a lot of mucousy reddish brown stuff coming out and it's creeping me out. I read that Omnicef can cause reddish poos due to the way it interacts with iron in your diet, but would this still be the cause a week-plus after finishing the dose?
Does anyone know how long antibiotics essentially stay in your system, and how long I have to put up with this? It's getting better overall but it seems like this might be a medicine I want to avoid in the future. At what point do I call the doctor for a follow-up? thanks to everyone and I hope I didn't gross anyone out too badly.
All user-generated information on this site is the opinion of its author only and is not a substitute for medical advice or treatment for any medical conditions. Members and guests are responsible for their own posts and the potential consequences of those posts detailed in our Terms of Service.
Tags: