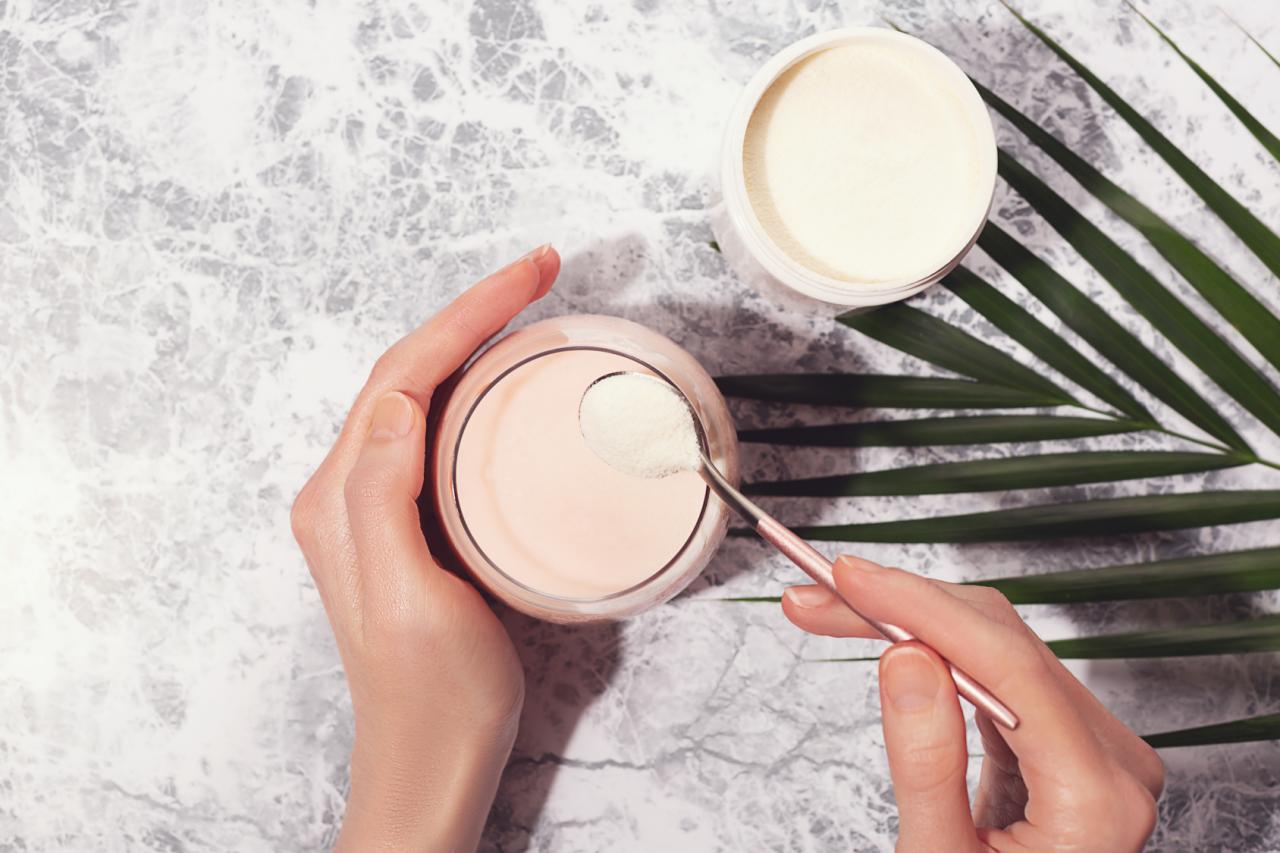 I have to admit, I have a ton of beauty and lifestyle influencers I follow daily.
I am always hesitant to try things they recommend because I understand they are being paid to promote a certain product and sometimes I just don't know how honest they are being. #ad
Your body produces collagen naturally, however as you age the amount your body produces declines. Collagen acts as a glue that holds your skin, joints, teeth, muscles and other connective tissue together.
I kept seeing them dump a scoop of tasteless collagen peptide powder into their morning coffee or smoothies and raving about the results. I thought to myself, this seems simple enough. I drink coffee every morning and it requires minimal effort. No washing or cooking, just a simple scoop.
Sometimes I skip putting it in my coffee and put it in my morning smoothie instead.
After researching the health benefits and reading up on other people's experiences with it, I decided to give it a go.
About a month after taking it someone stopped me and said, "Your skin looks so good!" …WHAT? No one had EVER complimented me on my skin. I suffered from really bad cystic acne in my early 20's and have scars and blemishes.
After that, I started to notice other amazing results. Here's what happened:
1. My skin improved
My skin became more smooth, soft, and vibrant. I finally felt comfortable leaving my house without makeup on. It also had a glow to it. I would look in the mirror and say to myself, dang I look good! It had been so long since I had flawless skin.
2. My nails became stronger
They started growing so fast and were strong. I had super brittle nails from doing the dipping powder manicures and so I needed a little boost to get my nails back to health.
3. My hair started to grow fast
Overall my hair just felt healthier. It was shiny, thicker, and grew quick. This was a plus because I was getting married in the months to come and wanted to grow my hair out for a certain hairstyle.
4.My joints didn't crack as much
In yoga classes or just getting off the couch, I would always hear that snap, crackle, pop sound and just blamed it on me getting older. However, after taking the collagen peptide, I noticed that it was way less frequently. Collagen is great for relieving joint pain because it supports the cartilage that protects your joints.
People claim are other health benefits of consuming collagen, however, they are internal so I have not noticed them as much. Some claim it can improve gut health, brain health, weight loss, and sleep.
The bottom line is that I loved the results and will continue to add collagen peptides into my coffee every morning. Glowing skin, beautiful hair, and stronger nails are all good things, right?!
Kudos to the influencers who inspired me to get on this trend!
This is the collagen powder I add to my coffee or smoothie every morning. I have been adding this for about a year and no far no complaints!
Tags: