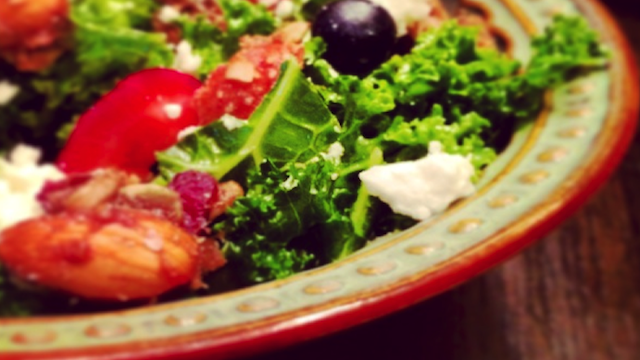 It's Be Well Wednesday! Hoping you and yours enjoyed a Happy and Healthy Fourth of July Holiday! In honor of Independence Day, I thought you might enjoy to keep the festivities going through a fun + fresh Red, White and Blue Berrylicious Kale Salad. This salad can be enjoyed not just on The Fourth of July, but on any day of the year! It's extra nutritious and delicious served with your favorite protein…grilled chicken is my fave!
Red, White & Blue Berrylicious Kale Salad
Ingredients:
1 bunch of your favorite Kale
1-2 TBSP EVOO
1 cup Blueberries
1 cup Strawberries, sliced
Sheep Feta Cheese or Manchego Cheese (omit if you want to make this a vegan dish)
Cayenne Pepper, to taste
Be Well Bites, optional to top and add a delicious sweet and savory crunch
Directions:
1. Devein and massage the kale in EVOO.
2. Add the berries, cheese, spice, and of course the Be Well Bites!
3. Enjoy!
*For more nutritious and delicious recipes, feel free to visit my website: www.bewellconnections.com/recipes
*To discover your favorite topper, check out our flavors at www.bewellbites.com.
I hope you enjoy making your wellness a priority and nourishing your body, heart, and soul! Until next week…
Be Well ,
Jamie