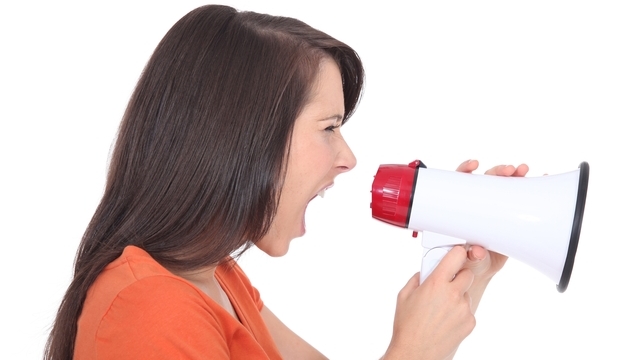 We all remember Angelina Jolie's recent announcement of her decision to undergo a double mastectomy as a preventative measure against cancer. What we don't remember are all of the other celebrities who are also making a stand against health conditions.
Here is a list of a few others who are making a difference in health advocacy:
1. Halle Berry
Diagnosed with type 2 diabetes in 2007, the actress was able to control and successfully manage her blood sugar levels with the use of insulin. In 2007, Berry announced that she no longer needed insulin to control her diabetes. Berry is a spokesperson for Novo Nordisk's Diabetes Aware campaign and the Children's Diabetes Foundation.
2. Robin Williams
In 2009, the actor underwent open-heart surgery. After this, he sat down with Barbra Walters to discuss his story of heart disease in a 2011 television special.
3. Fran Drescher
The star of The Nanny was diagnosed with uterine cancer after doctors spent two years trying to get an accurate diagnosis for the actress. In the past ten years, Drescher has written a book and founded the Cancer Schmancer Movement, an organization seeking to educate others about early detection and preventative measures.\
4. Toni Braxton
CBS news revealed in 2010 that the singer had revealed her struggle with lupus. Since then, Braxton has advocated through organizations like Lupus LA, to help other struggling with lupus. She has won awards for her activism.
5. Christina Applegate
The actress was diagnosed with breast cancer in 2008 and underwent a lumpectomy as treatment. She later tested positive for the breast cancer gene (BRCA), the same as Angelina Jolie had recently tested positive for. Like Jolie, Applegate underwent a double mastectomy and has since been an activist for early detection and has founded Right Action for Women, an organization that assists in covering the cost of MRIs for young women who are at-risk for breast cancer.
Among the 20 celebrities on the list compiled by Paste Magazine, many of the actresses listed have been involved with breast cancer.
Read the full list on Paste Magazine's website.
All user-generated information on this site is the opinion of its author only and is not a substitute for medical advice or treatment for any medical conditions. Members and guests are responsible for their own posts and the potential consequences of those posts detailed in our Terms of Service.