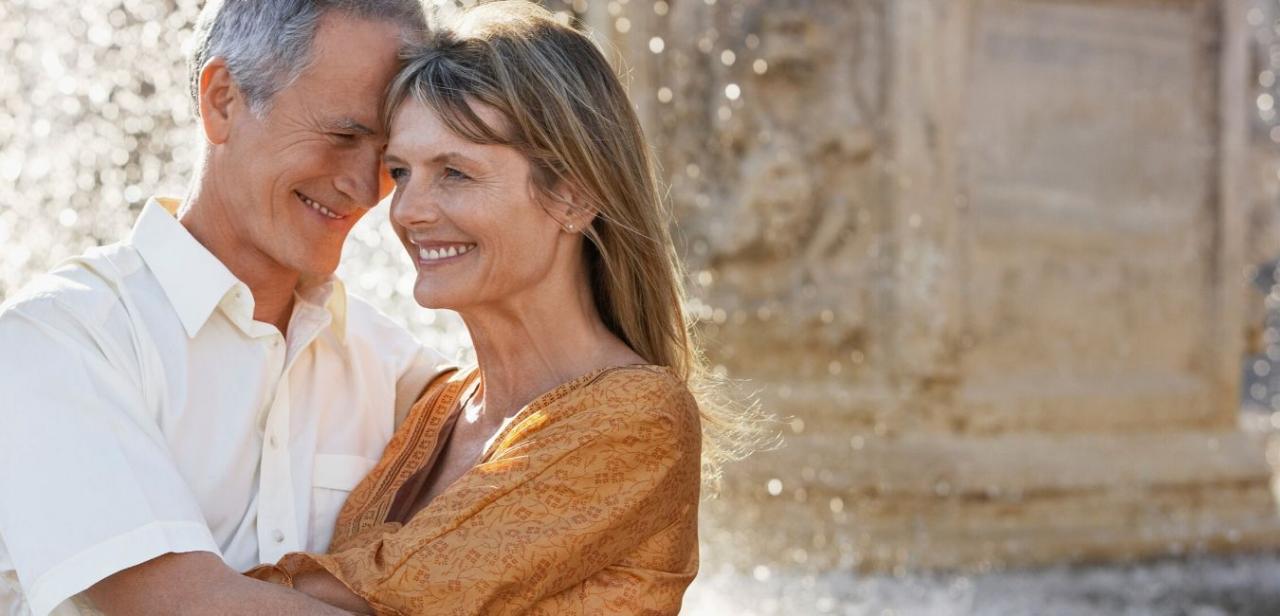 A woman's life undergoes critical changes during the menopause period. And while many people associate menopause with such nasty experiences like hot flashes and night sweats, among the many other menopausal symptoms that make life unbearable. Low libido is one of those changes that woman faces during her menopausal years. Unfortunately research confirms that it is hardly possible to tell on what menopausal symptoms could affect a particular individual even when they are in a group. One could have low libido while the other have a normal libido and therefore continue with their sexual life in a normal way or even in a better way. To be on the safe side, it is important to be informed so that in the event it happens, a woman should be well placed to handle the challenges that come with such a situation.
To begin with let us first define the term menopause. For most women when they talk of menopause; they actually mean peri-menopause. This is a period in a woman's life that marks the transition from premenopause to menopause. This transition is characterized by a fluctuation in the body's production of reproductive hormones which are largely responsible for the sexual characterization of women as well as through the other menopause symptoms. Menopause is marked when a woman goes for 12 straight months without having their periods.
Libido is generally defined as the sexual drive or urge. So what is the effect of menopause on sexual desire?
How menopause affects libido in women
The hormones estrogen and progesterone are largely responsible for the whole range of sexual behavior; right from having the urge or libido, the arousal to intercourse, to fertilization and even to the proper functioning of the uterus for a healthy pregnancy and healthy baby. Estrogen hormone is responsible for ensuring a moist vagina, elastic, thick and long to make the sexual experience an enjoyable one. The progesterone hormone helps with ensuring libido.
With the fluctuations in these two hormones, changes begin to take place. For status, there is a decrease in libido among some women. A key menopause symptom that is often synonymous with menopause is vaginal dryness. Vaginal is a critical condition among women that occurs as a result of the decline in estrogen. There is less lubrication, less elasticity, thinness of the vaginal walls and shortness of the vagina. When a vagina is in this condition, sexual intercourse becomes very painful; it could easily result in the tearing of the walls as well as bleeding. With an experience, most women would tend to shy off; you know once bitten twice shy? With such mental cognition and relation of sex with pain, there is a subsequent reduction in libido. It is, however, advisable that a woman continues to have sex together with such exercises like Kegel which will trigger more blood flow to the vagina regions to enhance lubrication, elasticity and thickness of the vagina
It is difficult in some cases to determine whether it was the decrease in libido that comes first or the vaginal dryness that leads to the decrease in libido. In addition, during this time, a woman goes through a lot in terms of the menopause symptoms that leave her so drained. These too could have her in no mood for sex. There are therefore a whole lot of factors that contribute towards a woman having low libido.
Libido after menopause
Libido after menopause will largely depend on how the transition of menopause affected the woman. There are those women whose libido remained intact as they enjoyed their sexual life through the course of menopause. Such women are likely to continue having good libido standards even after menopause.
For those women whose libido levels were down and those who were apprehensive of intercourse due to the pains of vaginal dryness, there is likelihood of such having low libidos after their menopausal years. All is however not lost when it comes to libido after menopause. There are measures that a woman could take to help revive libido and also help enjoy sex.
Treating low libido
Treating low libido could start with simple home therapies. You could start with doing exercises, eating a balanced diet plan and taking enough water. Couples should endeavor to talk about this topic; opening up often starts the process of restoring libido. In addition, a couple could watch good non-pornographic family movies together that could help build up the desire for sex. A woman could make use of moisturizers that are water-based to help moisturize the vagina so that intercourse is not as painful. Other menopause treatment options help treat vaginal dryness and atrophy. They include vaginal estrogen and Tibolone, which may not necessarily expose the woman to healthy risks.
Conclusion
It is true that not every woman will suffer the same levels of low libido; some will even have higher libido levels. It is important that any woman going through such changes takes time to face them together with their partner as there is remedy available in menopause treatments.
References:
https://www.consumerhealthdigest.com/menopause-center/8-treatments-of-menopause.html
http://community.healthywomen.org/profiles/blogs/7-herbs-to-treat-menopause
All user-generated information on this site is the opinion of its author only and is not a substitute for medical advice or treatment for any medical conditions. Members and guests are responsible for their own posts and the potential consequences of those posts detailed in our Terms of Service.
Tags: