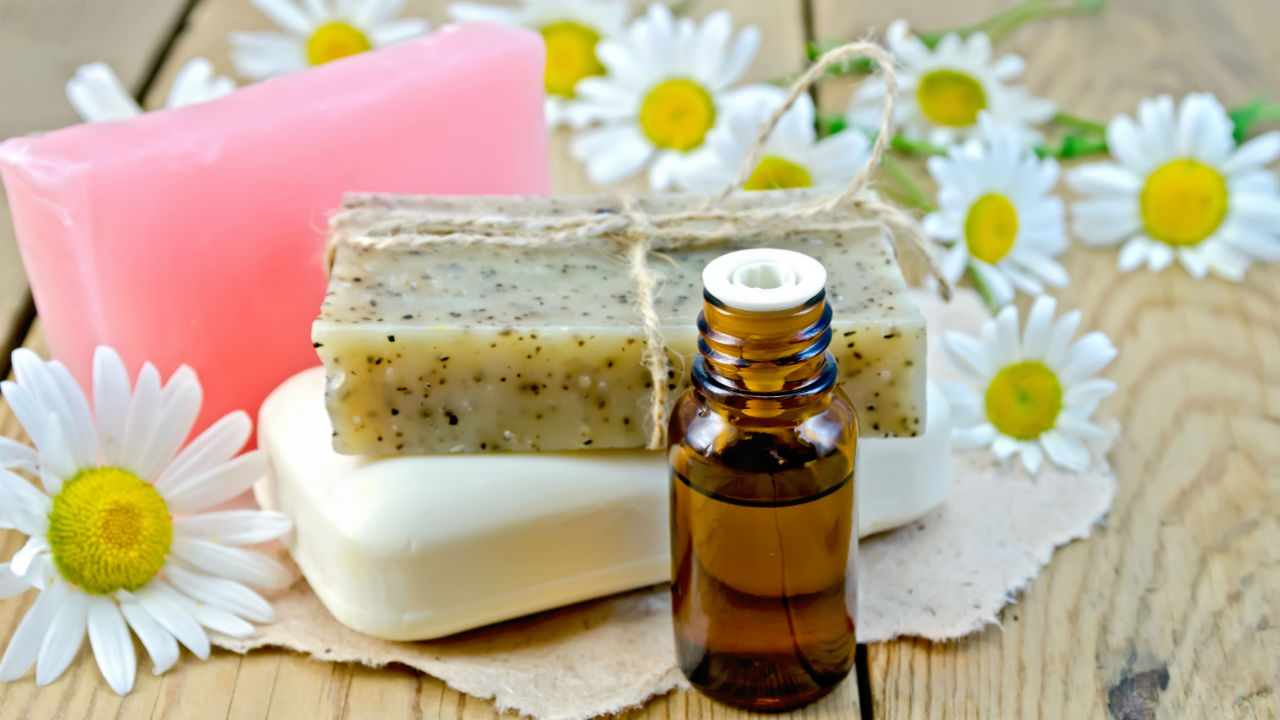 Many people are becoming more aware of what they are eating the the products they use everyday. One important place not to overlook is your cosmetic bag. Remember, your skin is your largest organ and what you put onto it will get absorbed into your body. It's scary to think that something that is designed to make you look beautiful on the outside may not be beautiful for your insides.
With 3 simple steps, you can give your make-up case a natural make-over:
1. Check it
Have you ever read the ingredients in your make-up? You should.
You see, the cosmetic industry in the United States does not have any government regulations. The US government does not require health studies or pre-market testing for personal care products. Instead, the industry has a self-funded Cosmetic Ingredient Review (CIR) panel, whose responsibility is to ensure that the ingredients for cosmetic and similar products are safe for consumer use. (Remember where their funding comes from).
According to research by the Environmental Working Group (EWG), a public health and environment watchdog, "the CIR has reviewed the safety of just 13% of the 10,500 ingredients used in personal care products. The FDA does no systematic reviews of safety. That means that nearly 90% of ingredients used in personal care products have not been evaluated for safety by any publicly accountable institution. And as people apply an average of 126 unique ingredients on their skin daily, these chemicals are raising concerns, for their potential impacts to human health and to the environment."
So, if your make-up doesn't list the ingredients or if you need help deciphering anything listed, then check the EWG Cosmetic Database which rates over 25,000 personal care products. The lower the score the better. They also have a "What Not to Buy" list which names products that contain ingredients of primary concern.
You can keep a copy of National Geographic's the Green Guide's "Dirty Dozen Chemicals in Cosmetics" in your purse, so you can review a product's ingredients before you buy it.
2. Toss it
You should create a routine to review your cosmetic bag every 3 months. Check the expiry date and shelf life of your make-up Really take a look at it and even smell it to make sure it is safe to continue to use. Keep in mind that natural products tend to have a shorter shelf life than conventional products. Consider marking the date that you opened the package on the container with a permanent marker or making a note on a small card that you keep in your cosmetic case. This way you're not trying to remember how long it's been in your cosmetic bag.
Jennifer Ettinger from Fit Your Style recommends you follow these guidelines when reviewing your make-up:
The shelf life for eye products is shorter than other skin-care and cosmetic products due to the risk of getting an eye infection.
Replace your mascara every 3 months. The eye can be contaminated by the opening of the mascara case and the removal of the wand. If the mascara becomes dry, it's time to throw it out!
Look for expiration dates on your products and do not "stretch" them passed this date. Products have preservatives (natural ones too!). There is a time line as to when these preservatives will be most effective. If you use a product after the expiration date, you may create a risk of getting a rash or irritation.
Most importantly, store your skin-care and cosmetics in a cool, dry place. Avoid sunlight and high temperatures which can alter the chemical makeup of the formulas. If a product has an odor and discoloration, discard it immediately!
3. Clean it
When was the last time you cleaned your make-up brushes or make-up case? You should put your make-up case in the laundry every season, each time you review your make-up case.
As for your brushes, Jennifer suggests that you "Clean your brushes every week with your skin-care cleanser or baby shampoo."
It's easy- here's how:
Mix a few drops of shampoo or cleanser with some water in a small container. Carefully clean your brushes in the solution then rinse the. Then, gently roll each clean brush between your fingers or in your hands to remove excess water from the bristles. Stand the brushes upright in a glass or toothbrush holder, to allow the bristles to dry. Jennifer says, "a common mistake is to clean the brushes and then lay them down on a towel. Unfortunately, this is an excellent medium for bacteria growth."
When your brushes are looking tired, then consider replacing them with a more eco-friendly option like EcoTools. These earth-friendly synthetic make-up brushes won the PETA (People for the Ethical Treatment of Animals) Best Cruelty-Free Makeup Brushes Award. I love the bamboo Mini Brushes and the retractable Kabuki brush- the perfect size for my little make-up case.
By following these 3 easy steps: Check it, Toss it, Clean it, your make-up case will be ready for you to shine with natural beauty.