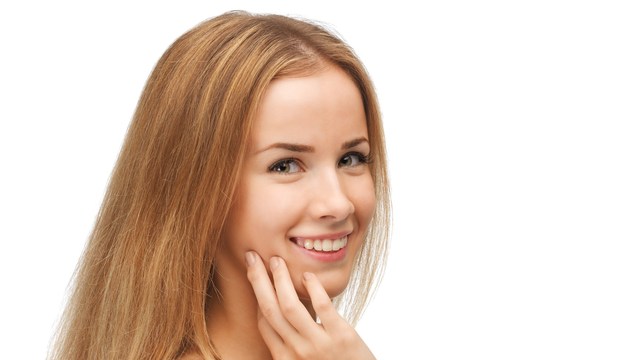 Lev Dolgachov/PhotoSpin
When you think about the most common dental problems, you may first think of cavities and the dreaded trip to the dentist for a filling. But there are many other types of dental problems that can affect your health and your confidence.
Here are some of the most common dental problems you might experience:
• Bad breath
If you have bad breath, which is also known as halitosis, you know it can be an embarrassing problem. But you may not realize it can also be a symptom of a more serious dental problem. Cavities, gum disease, dry mouth and oral cancer are just a few of the things that can result in bad breath.
Bacteria on the tongue are often the cause of bad breath, and sinus problems such as post-nasal drip can make the problem worse. Rather than trying to mask bad breath with mouth wash or gum, a trip to the dentist can help you identify the real cause of your bad breath and provide a long term solution that can end your embarrassment.
• Cavities
Tooth decay is a serious problem that can lead to pain and even the loss of teeth. It can also affect your ability to chew effectively as well as alter your appearance. Cavities develop when the hard enamel on the surface of a tooth is damaged.
Plaque is the sticky residue that forms on teeth. When plaque combines with sugars in the foods we eat, it can damage tooth enamel. You can help prevent cavities by brushing your teeth twice a day and flossing once a day.
Many cavities are too small for you to see or may be located between your teeth, so see your dentist for regular checkups and cleanings to help reduce plaque buildup and catch cavities early.
• Gum disease
Also known as gingivitis or periodontal disease, gum disease can be more than just a problem in your mouth. Gum disease is caused by an infection in the gums which are the soft tissue surrounding the teeth.
Gum disease has been linked to other serious conditions including heart disease and stroke due to bacteria that enter the bloodstream from the infected gum tissue. Gum disease can also result in teeth becoming loose, and is the leading cause of tooth loss in adults. Regular flossing and brushing as well as regular dental checkups can help prevent gum disease.
• Tooth sensitivity
You may find that one or more teeth are painful when they are exposed to extreme heat or cold, or to acid in foods or liquids. Tooth sensitivity results when the root of the tooth which surrounds a core of nerve fibers is exposed. If your gums recede as little as 1 to 2 millimeters, the root can be exposed to air as well as food and liquids, resulting in tooth pain.
Gum disease, brushing too hard, cracks in teeth, and the use of tooth whitening products or mouthwash can all cause the gums to recede. If your teeth are painful, check with your dentist to determine the cause and prevent the problem from getting worse.
• Oral cancer
This type of cancer includes cancer of the mouth, throat, lips and tongue. According to the Oral Cancer Foundation, approximately 42,000 people in the United States will be diagnosed with oral cancer in 2013.
Alcohol and tobacco use are recognized causes of oral cancer, as is exposure to the HPV virus. But up to 7 percent of oral cancer cases occur with no apparent cause. Your dentist can watch for signs of oral cancer during your regular dental checkups.
Good oral hygiene can help you avoid many of the most common dental problems. And regular checkups with your dentist can help catch any dental problems early to prevent them from getting more serious.
Sources:
About.com: Dental Care. Top 10 Common Dental Problems. Tammy Davenport. Web. July 9, 2013.
http://dentistry.about.com/od/toothmouthconditions/tp/10-Common-Dental-P...
The Oral Cancer Foundation. Web. July 9, 2013
http://oralcancerfoundation.org/
WebMD. Oral Care. Dental Health and Sensitive Teeth. Web. July 9, 2013.
http://www.webmd.com/oral-health/guide/tooth-sensitivity
WebMD. Oral Care. Gingivitis and Periodontal Disease (Gum Disease). Web. July 9, 2013.
http://www.webmd.com/oral-health/guide/gingivitis-periodontal-disease
The Huffington Post. 10 Common Dental Problems and How To Avoid Them. Catherine Pearson. Web. July 9, 2013.
http://www.huffingtonpost.com/2011/03/14/dental-problems-common_n_834935...
Reviewed July 10, 2013
by Michele Blacksberg RN
Edited by Jody Smith