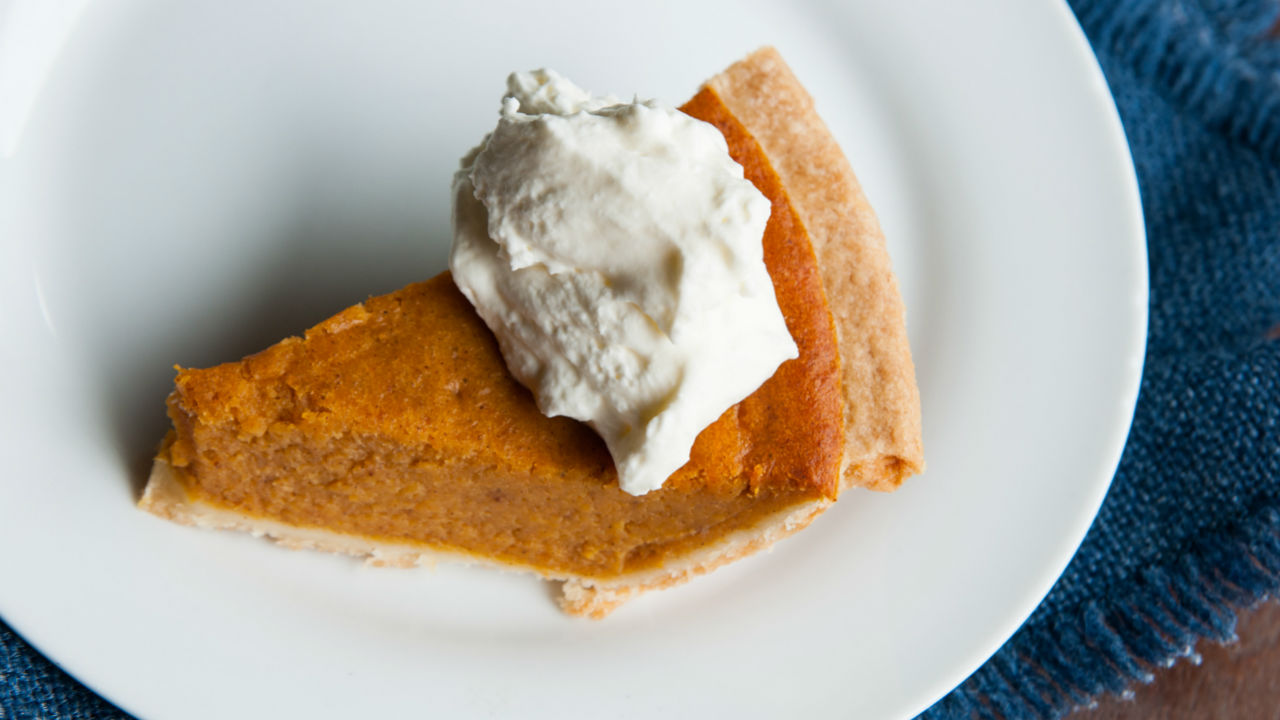 sianc/fotolia
I had to laugh when I read Thanksgiving Cooking advice from Sam Sifton, The New York Times Food editor. The answer to "How does one cook a tofurkey?" was this:
"One does not. The point of vegetarian food is not to make meat out of vegetables."
Touché.
As a mostly-vegetarian, I couldn't agree more. It causes not only stress but also poor-tasting food when we try to "meat-ify" a vegetable.
Rule one for cooking for a vegetarian: don't stress about it. They will enjoy your awesome side dishes and probably have more room for pie. You can always ask them to bring their own main, especially if they are known to be a phenomenal cook.
If you decide to try a new veggie-friendly dish, here are some of my tried and true favorites, created by amazing food bloggers who can make carnivores come back for seconds.
Sweet potatoes taste so decadent, it is easy to forget that they are good for you. Angela Liddon of the extremely popular blog Oh She Glows cookbooks and blog jazzes up the staple with vegan butter and coconut oil, then tops it with a sweet pecan crumble. Delicious.
Add a smattering of vibrant jeweled cranberries to a dish, and it screams festivity. This simple dish by Gena Hamshaw of The Full Helping requires simple ingredients for a delightful sweet and savory side.
Make it more main-worthy by roasting the cauliflower whole in large slices for a plant-based turkey substitute.
As a kid, I found the turkey to be the afterthought and the stuffing to be the main event. Making a vegan stuffing will include more of the dietary restrictions of your whole table. This one by Minimalist Baker's Dana Schultz is hearty with the addition of lentils.
Fragrant sage will be the first thing your guests smell when they come into your house. Make extra stuffing. Always make extra stuffing.
Jenné Claiborne of Sweet Potato Soul writes, "It's on special occasions like Thanksgiving and Christmas that I eat food prepared with extraordinary amounts of love."
Her recipe includes sweet potatoes and squash, but is flexible enough to use the vegetables in your fridge that are on their last legs. The result is a grain dish that borders on risotto.
We needed to dessert it up, and this recipe by Sara Forte of The Sprouted Kitchen is topped with mountains of coconut whipped cream. Vegans will appreciate the effort and everyone else will ask you to make it again.
Vegan gravy is one of those things that can be horrible, or can be amazing. This version by Jamie Oliver is fantastic, probably because it doesn't skimp on the ingredients.
Black currant jam and Marmite are unexpected, but come together in a thick sauce that can happily drench a Thanksgiving plate (use blackberry jam and white miso if you're looking for substitutes). This gravy will taste even better if you make it a few days in advance.
Reviewed November 10, 2016
by Michele Blacksberg RN
Edited by Jody Smith