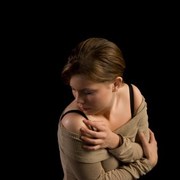 Design Pics/Thinkstock
One of my dear friends always wears pants and long shirts no matter what the weather. One particularly hot summer day, I decided to ask her why she did so.
She told me that she has had eczema on and off since she was a child and that since she was self-conscious about it that she just stopped wearing clothes that showed her skin.
Eczema is a term that encompasses several different types of skin conditions causing dry, red, swelling, hot and itchy skin. Eczema is a chronic condition that can be exacerbated by triggers such as stress, allergies,and genetic conditions.
Most often found in the folds of the elbows and knees, or on the hands, feet and neck, it can cause embarrassment or shame to the person who has it.
Eczema is a scaly skin condition that often appears in the folds of the elbows and knees, hands and feet or neck and can cause embarrassment or shame to a person that has it.
People who have eczema often find themselves covering up their skin no matter how hot the weather is outside. It is an uncomfortable condition because the itching can worsen the symptoms. It can be a more difficult problem to solve than just healing the surface rash.
Eczema, which is sometimes called atopic dermatitis, often first shows itself in children under the age of two and can be seen in the face or on the scalp, hands and feet. Symptoms include oozing blisters or extremely dry skin, marked with an itchy rash.
While it is not technically considered an allergy, the skin condition does affect the immune system as well.
Atopic dermatitis occurs because of an inflammation response of the skin causing swelling and redness. The most common treatments include topical moisturizers, prescription medications, steroid creams and antihistamines to reduce the rashes and itching.
People who have atopic dermatitis often also have other immune system disorders such as asthma, hay fever or seasonal allergies. Because of the immune system's involvement, I treat eczema by supporting the immune system and detoxification pathways of the body.
Nutrition is the foundation of all my treatment plans, so I recommend the liver-enhancing whole foods lifestyle. This focuses on nutrient-rich fiber foods to help elimination of toxins through the bowels instead of the skin.
This is done in part by drinking plenty of water every day. Nutrients like vitamin A, vitamin C and folate encourage healthy turn over of skin cells. I also recommend incorporating omega-3 and omega-6 essential fatty acids into the diet in order to improve the oil in the skin.
In addition, exercising thirty minutes every day helps to support the detoxification process and regular elimination, as well as reducing overall stress which can be triggers for an outbreak. Finally I always recommend stress reduction techniques to help reduce outbreaks as well.
Patients following this treatment plan often have a reduction or elimination of symptoms within one month, and resolution within three to six months.
For more information about the liver-enhancing food lifestyle you can download a copy of my book, Daelicious! Recipes for Vibrant Living.
Live Vibrantly,
Dr. Dae
Dr. Dae's website: www.healthydaes.com
Dr. Dae's book: Daelicious! Recipes for Vibrant Living can be purchased @ www.healthydaes.com
Dr. Dae's Bio:
"Dr. Dae" (pronounced Dr. Day) Daemon Jones is a Naturopathic Physician who lives in Washington, D.C. and helps patients all over the country with phone and Skype visits on the web. Dr. Dae's role is to help you cultivate actions and activities that support and reap a harvest in your life of healthy patterns for better days.
Sources:
"Atopic dermatitis - PubMed Health." National Center for Biotechnology Information. N.p., n.d. Web. 20 June 2012.
http://www.ncbi.nlm.nih.gov/pubmedhealth/PMH0001856
"Eczema: MedlinePlus." National Library of Medicine - National Institutes of Health. N.p., n.d. Web. 20 June 2012.
http://www.nlm.nih.gov/medlineplus/eczema.html
Reviewed June 21, 2012
by Michele Blacksberg RN
Edited by Diderique Konig