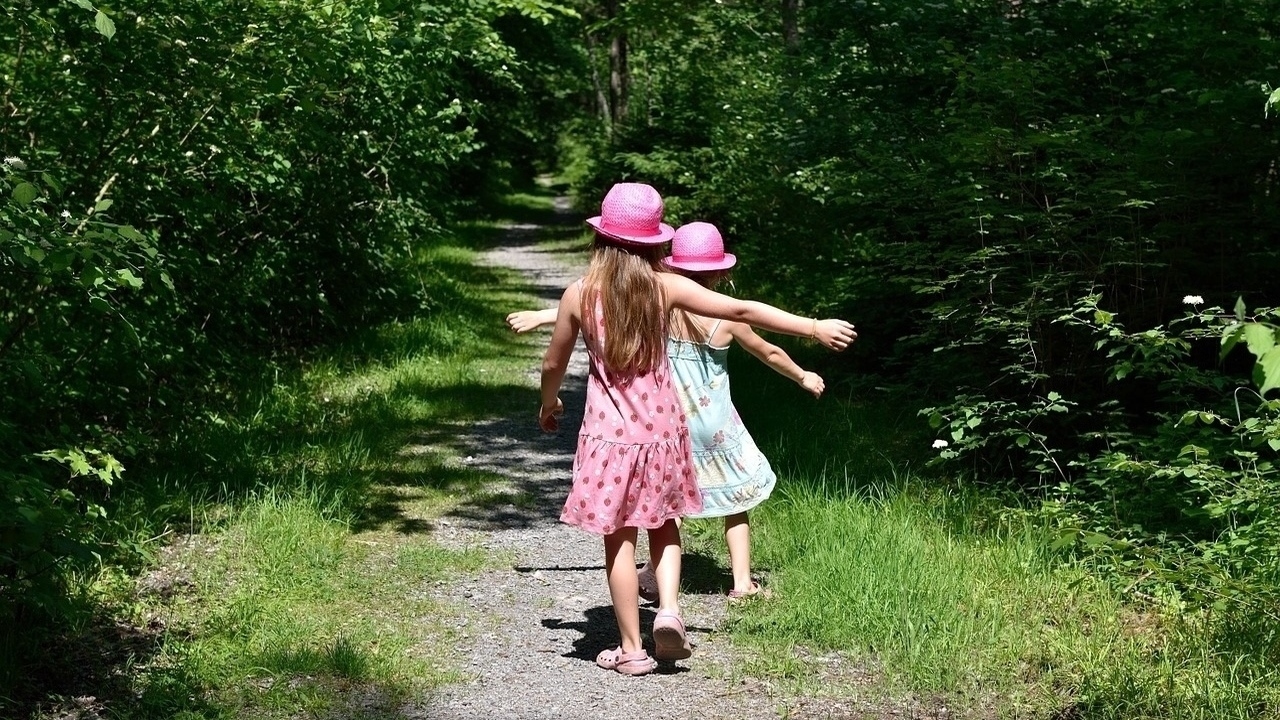 Pezibear/Pixabay
Going back to school is a good thing! Our children were off for a full three months this year — which is a ridiculous amount of time. I'm getting frustrated, and all this unstructured time isn't doing anyone any good anymore.
Don't get me wrong, I'm a firm believer in unstructured downtime for kids. Ours have a lot of it, in order to enjoy what I call a "70s childhood."
But they're also anxious to see friends again and get back to the school routine. Like many work-from-home parents, I'm anxious for them to get back too! And also anxious about the cost of three kids returning to academia and sports. Costs are high, not just for private schools but for public schools, too.
An article in the Huffington Post talks about the price of sending a child back to the books: "While back-to-school spending last year [2012] averaged $688.62 for families with K-12 children, spending this year is expected to average $634.78, according to the National Retail Federation. In total, families are expected to spend a total of $26.7 billion for K-12 children, although that number reaches $72.5 billion when college-aged kids are added to calculations."
Clothing, school and sports supplies can cost a lot, as well as a host of other activities, from dance to music, that all add up.
I believe that, in a lot of cases, paying full price is for suckers! Here are four ways to avoid the high cost of going back to school.
1) Buy at Discount and Bulk Stores
Looking at your child or children's back-to-school list is déjà vu all over again. Tons of folders, pens, pencils, writing books and an endless need for glue sticks.
Generic forms of all these products are in good supply, and even the brand names can be bought in bulk for considerable discounts. If it's not used this year, it will last until next, and with multiple children, you can save a fortune. Dollar stores and other discount shops can give you all the staples you need.
Only have one child to shop for? Have other parents go in on deals for bulk items with you, and the savings will be huge.
Look for additional coupons, and "like" certain websites for even more discounts.
2) Buy and Sell Online
Shop the sales racks for clothes, and buy secondhand online. I just purchased about 40 lightly used, clean pieces of very fashionable, brand-name clothing for my girls for the pittance of 20 dollars! Now they're looking great for less than 5 percent of the retail cost.
Check out online garage sales and other online buying/selling groups on your Facebook page. You will find friends and neighbors in your area who are selling everything from cars to clothes from their homes.
Becoming a seller yourself can allow you to clear your home of things you no longer have a use for, so you can have money for your back-to-school purchases and other needs. I became an online seller recently, and have been able to make money selling many things we no longer need/use, and it has helped enormously.
3) Reuse and Recycle
Last years' folders can be emptied and reused. Half-used glue sticks, erasers and never-used pens, pencils and other school paraphernalia are fine for this year. Gather up all the school supplies brought home, and simply white out or color over the name of last year's grade and teacher, and reapply for this year.
Wash backpacks and lunch containers so they look clean, and even sew on patches or stickers for a new look.
4) Wait it Out for Sales in September and Beyond
The first few days of school can be a bit chaotic. Students are getting to know their teachers, homerooms and new classmates. A proper academic routine can take several days. If you can wait for sales, do so.
Many climates enjoy fall into November. Hold out till then for coats, boots, and even technology. According to an article from CBS about school savings, "finding a sale on boots will be tough going during the back-to-school season, so it's better to wait until Black Friday sales hit stores in November, Ben's Bargains recommended."
Be aware, though, that the reverse is true when it comes to sneakers or running shoes. They'll be discounted now, at the end of summer.
Black Friday in November will offer great discounts on new technology and this is also the time when older models get discounted. Hanging on until then can mean a big difference in cost.
There are great ways to save on back to school costs. Make a list and stick to it. Say no to your children if they pester you for things you can't afford, or that you don't feel they should have. Using sales, coupons, bulk and discount stores, as well as taking advantage of pre-owned goods and clothes, are all great ways to save money.
Your child's size now (and the school year) is fleeting. Spending a lot of money on temporary goods is throwing your cash away.
Shopping smart is also teaching your children the value of a dollar ... and the hard work needed to earn it.
Sources:
The Huffington Post. Parents. " Back-To-School Shopping Costs: How Much Parents Should Expect To Spend This Year". Web. Retrieved August 24th, 2015.
http://www.huffingtonpost.com/2013/08/20/back-to-school-shopping_n_37510...
CBSNews.com. Moneywatch. "5 things to avoid buying in back-to-school season". Web. Retrieved August 24th, 2015.
http://www.cbsnews.com/media/5-things-to-avoid-buying-in-back-to-school-...
Reviewed August 27, 2015
by Michele Blacksberg RN
Edited by Jody Smith