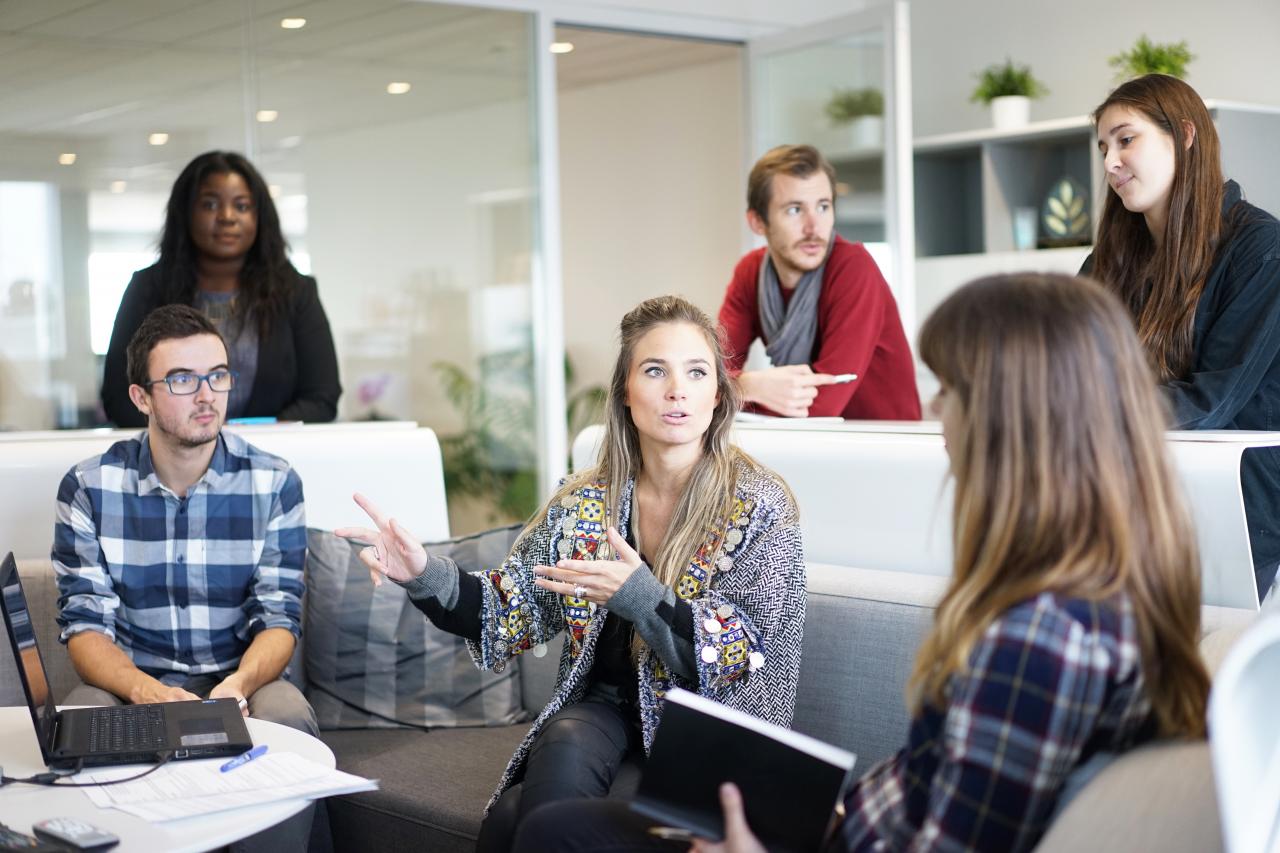 Via Pexels
Bridging Your Gender Wage Gap
Women in all industries still receive an average of 82 cents to a man's dollar nationally, findings by the US Census Bureau reveal. This is nearly 54 years after the Equal Pay Act of 1963 declared it to be illegal to pay men and women different salaries for similar work.
The good news?
Salary negotiation plays a big part in this. And while that can't explain away the discrimination that all factors involved leave in place, there are measures you can take to reduce the gap's impact on you.
1) Own Your Value
Know the worth of your qualifications and get prospective employers to propose a salary first. Glamour counsels women to steer hiring negotiations toward ways you'd help realize the company's goals, or toward a range of estimates the company might have in mind.
Forbes advises that you research your value through Glassdoor, PayScale or a reliable Human Resources employee. Then if you are pressed, your answer tells employers you wouldn't be a good target to lowball.
2) Ask for Raises
Research by Glamour indicates that 71 percent of women who ask for raises receive them. NPR reports a variety of techniques that work.
You can foster the support of supervisors or colleagues who'd endorse it, present your negotiation skills as an asset, or leverage a feminine stereotype of "friendliness, warmth and concern for others above yourself" to your advantage.
Use the power of silence. The price for negotiating more directly, according to Economics Professor Linda Bobcock, is that colleagues (both male and female) may be more inclined to perceive you as pushy, although it's still likely you will receive your raise.
3) Further Compartmentalize Your Professional and Private Lives
Forbes and Glamour stress that professionals should leave their emotions out of it when a salary discussion arises. Choose to think of these interactions as rewarding improvements to your career and comfort level, rather than the righting of a pervasive wrong.
Motherhood appears most compatible with career paths or employers committed to flexible schedules. Unfortunately, the wage hits that moms often take stand out in contrast to the raises recent fathers often get — "mommy penalties" versus "daddy bonuses".
Be prepared for companies run predominantly by men, CNN Money warns, for these are the ones most likely to demonstrate the gender wage gap in their decision-making.
Fortune points out that responsibility for the gap still lies with culture. Recent studies by the University of Wisconsin, Cass Business School in London and the University of Warwick are challenging the traditional belief that women ask for raises less.
The studies concluded that men are 25 percent more likely to receive them and 40 percent more likely to benefit from promotions. But practiced negotiation and self-promotion initiatives are indispensable in ensuring you give your career its due, and that you have the skills to pick up the slack where industry or government leaders let you down.
Edited by Jody Smith