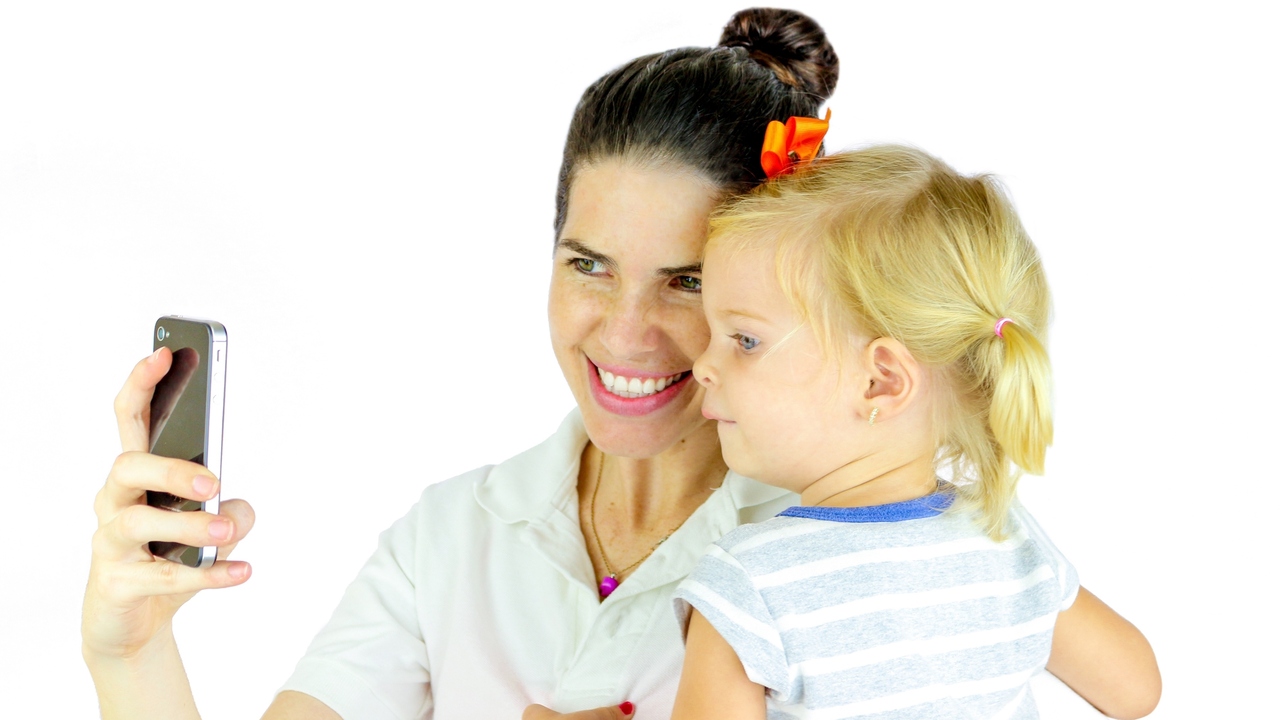 Javier Correa/PhotoSpin
With two kids, I find myself, like many moms, constantly taking photos with my phone, and video with my iPad. And I will occasionally pull out my retro (from all the way back to 2008) pink digital camera. I also have a photo collection somehow on my hot pink Kindle from the 2012 generation, and admittedly have an outdated iPod, iPhone and Blackberry, also with photos.
Now, where on earth did I place that flip phone? You know — the one I first learned to text on with my obtrusive acrylic nails that changed my dating strategy circa 2005. The texting on the phone — not the nails — forced the change, because no man would ever call again. Why should they, when texting allowed them to be much more elusive.
Fortunately, I was able to eventually acquire wedding photos — yes, with me as the bride. Guess where those are? Yes, on my two computers, but also on a disc.
I also have a box of somewhat salvaged photos that survived a fire and several baby albums (I was the firstborn) from my mom. Having been through a fire, I should know better than to store my data and photos the way I do.
Fortunately, there is help for those of us who need it!
To the rescue, personal photo organizer, Deb Cabral otherwise known as Declutter Coach Deb. She says the first thing you need to do is gather all of your photos — digital and printed — and organize them by decade and theme.
For example, the picture with my family in front of the tree, with my dad sporting long side burns and a cousin in bell bottoms would be "70s Christmas." A photo of me wearing an off-the-shoulder fluorescent top with genie pants and teased Aqua Net hair would be "80s Grade School Dance."
Next, you want to sort them by quality and condition.
Cabral says you should go back to your ABCs. "A being the best and ones you really want to save and preserve. These should be archived. B is for good photos that may not be archived but put in boxes. Finally C is for double prints or poor photos which can be discarded or deleted."
Cabral says you can archive these photos using an app such as Forever, which will allow you to retain ownership of the photos. She says you shouldn't rely on certain social media sites because some could end up "owning them and compressing them." By following these steps, she says it will "allow you to have 500 images you enjoy not 5 thousand" cluttering your Cloud or collecting dust.
Decluttering digitally is also important for our documents and desktops. Cabral shared some of these tips in an article in Today's CNY Woman. Your computer desktop "should not look like the front of a crowded refrigerator," She said. "The desktop should only be for documents you are working on today or tomorrow, or for documents that you use daily – nothing else."
She also said that you should label documents, use sub-folders, utilize the cloud and be consistent at both keeping systems in place and deleting documents you do not use. "Stick with it and you will see results, one byte at a time."
So our photographic and digital lives are just examples of how quickly information and electronics accumulate and become outdated. Yes, the rate at which the technical generation advances has many of us unable to keep up with the now-tech savvy Joneses.
But speaking of generations, many millennials want nothing to do with their parent's stuff. They would rather trash what their parents consider treasure. "Downsizing experts and professional organizers are comforting parents whose children appear to have lost any sentimental attachment to their adorable baby shoes and family heirloom quilts."
Let me tell you about my semi-sentimental prom and formal dresses.
I am the oldest of five. The first three of us are girls. We went to an all-girls' high school and then on to college with lots of proms, formals, semi-formals, sorority occasions, etc. Often — not all the time — we would get a new dress. My mother's third floor alcove soon became storage central for these gowns.
At some point, my sisters and I briefly shared an apartment with an attic, to my mother's delight. One afternoon, the prom dresses arrived via my brothers at my apartment. When we moved, they moved back to my parent's house — until, one Saturday while my parents were away we hosted a yard sale, letting go of lots of taffeta, puffy sleeves, sweetheart necklines and 80s tulle.
My father was not happy about the undisclosed yard sale, mMerely for safety reasons because he was not there. I am sure he could have cared less about the dresses, even though he'd probably have a heftier retirement if we were all boys. Frank and Joe, I think, got away with sharing a tux for multiple occasions.
But while the girls in my family held on to 20 or 30 gowns for a decade, according to The Washington Post, "The 20- and 30-somethings don't appear to be defined by their possessions, other than their latest-generation cellphones." The article goes on to say that it is because they grew up in a collector era with beanie babies while their baby boomer parents collected German porcelains.
While I am older than a millennial and far, far, far younger than a boomer, I get the millennial mindset. I once worked at a gift shop specializing in every type of figurine from Hummel to Lladro to Swarovski. I don't think I bought one thing there, not because I did not like it. I just thought, "Who on earth wants to dust all of those things. It is bad enough we had to do it in the store."
Millennials may not want to dust or waste time caring for excess stuff. As The Washington Post says, "Millennials don't polish silver."
Sources:
Deb Cabral Interview 26 March, 2015.
http://www.decluttercoachdeb.com
"Data De-stress – Deb Cabral." Today's CNY Women – April 2014.
"Stuff it: Millennials nix their parents' treasures – WashingtonPost.com." The Washington Post. Web. 30 April 2015.
http://www.washingtonpost.com/local/boomers-unwanted-inheritance/2015/03/27/0e75ff6e-45c4-11e4-b437-1a7368204804_story.html
Joanne Sgro-Killworth is a Television Fitness Expert, Certified Personal Trainer and Sport Nutritionist and Publicist. She is Certified in Pilates, Pre-natal/Post-Partum, Yoga and Senior Fitness. She specializes in Weight Loss, Post-Rehab and Post Cancer Training.
Joanne's fitness plans, recipes and lifestyle advice are available globally on her website http://www.happiwoman.com/ She resides in the Phoenix, AZ area with her husband and children, where she runs her fitness and publicity business, JSK PR, http://www.jskpr.com/
Reviewed May 1, 2015
by Michele Blacksberg RN
Edited by Jody Smith