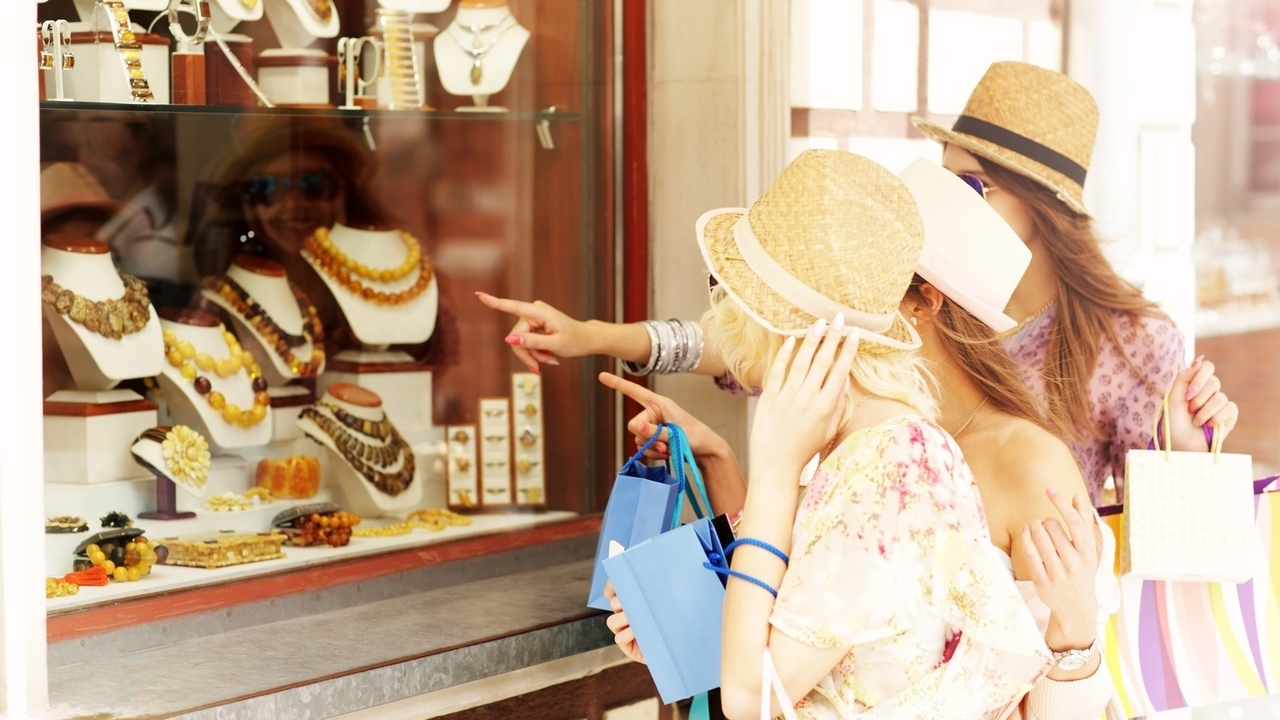 Kalim/Fotolia
Whether you are aware of it or not, changes in your hormone levels may be affecting your spending habits all month long.
If you are a woman, you know that your hormone levels fluctuate on a repeating cycle every month. The hormones estrogen and progesterone are produced by your ovaries and are part of your reproductive cycle to prepare your body for pregnancy each month.
You may also know that mood swings are a common side-effect of your monthly cycle. Changes in hormones can also affect other aspects of your life including how you dress, how much you eat, and even how much you want to shop.
Trying to determine how hormones affect spending, researchers at the University of Hertfordshrine School of Psychology in the UK conducted an online survey of 443 women between the ages of 18 and 50.
The researchers concluded that ovarian hormones can affect the ability of women to self-regulate their desire to spend money. This may lead to impulsive or excessive spending.
The research suggests that women should be aware of where they are in their monthly cycle as they consider spending unbudgeted funds.
Dr. Louann Brizendine, Ph.D., who is cited by DailyWorth.com as an expert in female physiology, notes two specific times each month when women should be wary of their desire to shop:
Mid-month, around ovulation
During this time of month, your body is in peak mode getting ready for pregnancy. Estrogen levels are rising and your body may be on the lookout for an appropriate mate.
This can make you feel more confident about your appearance as well as making you want to look your sexy-best. So watch out for the urge to make impulsive purchases such as new shoes or makeup.
Right before your period
We all know the signs of PMS, such as irritability, moodiness and more. But we may not recognize the craving for something to soothe which may come in the form of shopping for the sake of shopping, or making purchases to add comfort in home décor, for instance.
Cosmopolitan magazine sheds another light on the monthly cycle, citing mid-month as a good time to shop for a bathing suit or other item that you find hard to buy, since higher estrogen levels may make it easier to feel satisfied with your purchase.
The good news for women who use hormonal birth control is that their hormones fluctuate less each month. This may make them less likely to experience such dramatic ups and downs in shopping behavior.
Regardless, the take-away for women is to be aware of your time of month as you consider your shopping habits, especially if you are prone to impulsive purchases. Increased awareness of how hormones could be affecting your decisions may help you avoid spending money that you will later regret.
If you have questions about your monthly cycle or your hormone levels, talk to your health care provider.
Sources:
Dailyworth. How Hormones Can Sabotage Your Spending. Web. December 14, 2015.
https://www.dailyworth.com/posts/1331-how-hormones-can-sabotage-your-spe...
Cosmopolitan. How Your Cycle Makes You Spend Money in Weird Ways. Elizabeth Narins. Web. December 14, 2015.
http://www.cosmopolitan.com/health-fitness/a39084/how-your-cycle-affects...
ResearchGate. Women's spending behaviour is menstrual-cycle sensitive. Karen J. Pine & Ben C. Fletcher. Web. December 14, 2015.
https://www.researchgate.net/publication/241084238_Womens_spending_behav...
Reviewed December 15, 2015
by Michele Blacksberg RN
Edited by Jody Smith