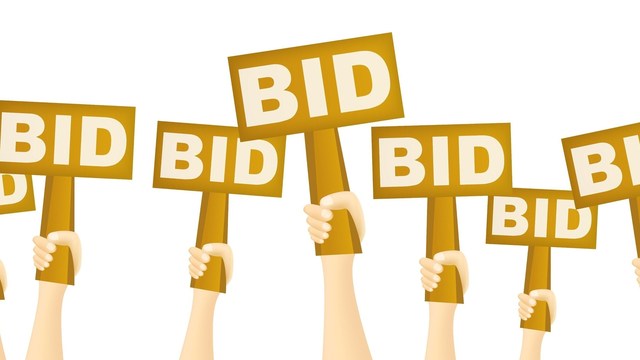 Hermin Utomo/PhotoSpin
Consumers in search of a bargain are heading online for everything from vacation accommodations to electronics, home loans to handyman services, and even that perfect little black dress.
But have you thought about going online to get bids to repair your hernia or for stem cell treatment?
Ralph Weber, CEO of MediBid.com, launched the first website where users in search of medical care can receive multiple bids from doctors, and in turn can pay up to 80 percent less than the uninsured rate and 50 percent less than the insurance-discounted price for procedures ranging from cancer treatments and hip replacements to tummy tucks.
Weber said the company started in 2010, catering to Canadians on medical wait lists, but has recently expanded to uninsured Americans or those with high insurance deductibles, businesses looking to offset costs, or people looking for alternative medicine not available to them locally.
So far, Weber estimates that about a "couple thousand people" have already completed medical procedures by logging on to the website and hooking up with a physician, sometimes outside the patient's home country.
The goals that fuel MediBid and the Affordable Care Act is increased competition and transparency among health care providers. Market-based competition should drive down soaring medical costs, while transparency in pricing means consumers won't get stuck paying for something they don't really want or need.
But not everyone agrees that pure market-based competition for health care is always best for consumers.
"In making the relationship between the provider and the patient a market-based one, in the way the website does, we might be concerned, first and foremost, that the relationship is a financial one," Dr. Amy MacArthur, an assistant professor of philosophy who teaches Bio-Medical Ethics at High Point University, told WGHB-TV.
Here's how it works:
Doctors pay a fee ranging from $50 to $250 per year, depending on their level of activity, to submit their medical license information to MediBid and create a profile with their certifications, experience and expertise.
Patients pay $25 a pop to enter the procedure they want on the website, attach images that would help a doctor determine pricing, or they can opt for a year-long subscription with unlimited requests that costs $4.95 a month.
Then the bidding begins.
It's a concept much like Lending Tree, an online lending exchange where multiple banks compete for customers looking to lock in a home loan. In this case, doctors compete for patients by submitting the lowest price they're willing to accept for the specific procedure requested, and tell you up front what services will be included for that price, as well as any terms or conditions.
For the doctor, the incentive is to skip paying administrative costs tacked on by insurance companies, by instead cutting a deal directly with patients who pay cash.
Patients get to see the doctor's training, education and experience up front, including how many times each year they perform a specific procedure, before making a selection, the MediBid website said.
By knowing the procedure costs up front, it's easier for patients to compare prices among doctors and find a solution that works for them, Weber said.
But bidding for medical care has potential drawbacks too. For starters, consumers won't always have a full range of choices and may not choose the most experienced doctor.
While MediBid might be a good alternative for planned procedures, it isn't meant to be a replacement for health insurance. Patients won't have time to request bids during an emergency like a heart attack or stroke.
MediBid.com encourages patients using its website to do their homework by researching doctors' credentials just as they should when choosing any health care provider.
Weber says the company won't accept any liability if a procedure doesn't go exactly as planned.
While the site vets doctors to ensure they are licensed, in good standing and not under probation, it doesn't check in with state medical boards for complaints or make sure they are board-certified in a specialty. The site also doesn't have its own doctor rating system. Instead it relies on ratings websites like HealthGrades, ZocDoc and others.
"Medibid is about patient freedom and choice. Many health plans don't give patients the freedom to behave like consumers, because that would facilitate prices come down," said Weber.
"I hear our clients say, 'It's my health, my money and my choice. I will live with the consequences.'"
Lynette Summerill is an award-winning writer and water-sports junkie who lives in San Diego with her husband and two beach loving dogs. In addition to writing about cancer-related issues for EmpowHER, her work has been seen in publications internationally.
Sources:
Interview with Ralph Weber 9 April 9, 2014. Medibid.com
WGHB-TV/CNN Wire. Medibid, an online auction where doctors bid for patients. 7 Feb. 2014.
http://myfox8.com/2014/02/07/medibid-an-online-auction-website-where-doctors-bid-for-patients
Reviewed April 15, 2014
by Michele Blacksberg RN
Edited by Jody Smith