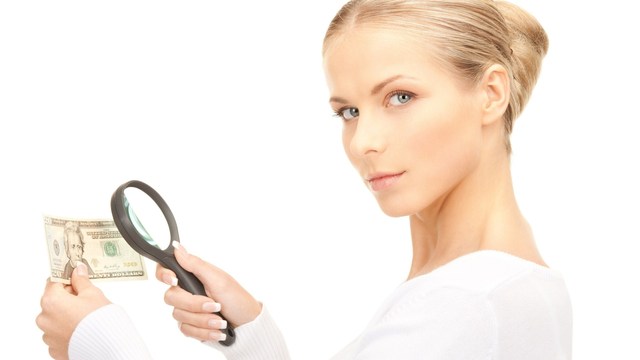 Lev Dolgachov/PhotoSpin
When it comes to preparing financially for retirement, there's an obvious gender gap.
Women live longer, have lower lifetime earnings, and are more likely to outlive some retirement sources than men. And women tend to spend more for their health care — a lot more, according to a 2013 AARP Public Policy Institute report.
The report lays out a grim outlook for women preparing for, and living in, retirement but points out that with some shrewd moves and long term planning you can overcome some common financial obstacles.
The Gender Wage Gap
Despite attaining more higher education and degrees than men, women make considerably less — 77 cents for every dollar men make doing the same job, according to the Institute for Women's Policy Research, a Washington, DC think tank.
This gender wage gap of 23 percent has lifelong consequences for women. They are less likely to qualify for pensions, and their lower career earnings result in Social Security benefits that are 78 percent of men.
These challenges suggest that women have to prepare even more carefully to ensure that they can live comfortably during retirement, said Nicole Middendorf.
Middendorf is a financial advisor and certified divorce financial analyst, and founder of Prosperwell Financial in Minnesota. She is the author of two financial advice books, including her latest, "Lipstick on the Piggy Bank: A financial advisor divulges the secrets every woman should know about happiness, money and independence."
"Women should start saving as early as they can for retirement. We women always put others – our kids, families and friends first, but this is the one time we need to put us first," said Middendorf.
A general rule is that men should be saving 10 percent of their income for retirement and women 12 percent.
Women and men process money matters differently, Middendorf said. One common mistake women make when planning for the long-term is letting fear stand between them and a comfortable retirement.
Middendorf said in talking to many women, a constant concern that she hears is the fear of eventually ending up as a "bag lady" regardless how much they have in savings, be it $4k or $4 million. And there's good reason to worry.
The AARP report found more women (73 percent in 2011) live in poverty than, after age 65.
"Most women feel anxiety when dealing with personal finances and some women are so afraid to make a wrong move that they don't do anything. They don't save enough and they fail to meet with a financial advisor. This can be costing them money," she said.
"Financial advisors generally don't charge for an initial meeting so go get free advice!"
Another factor that lowers women's retirement incomes, and one most women need to include in their retirement planning, is the time that they are out of the work force to raise children or care for others.
On average that's about 12 years spent without having income to invest in their retirement or social security, she said.
Experts say doing any of these steps will help increase your retirement income:
• If your employer offers a retirement plan, participate and try to contribute as much as you can — at least up to the employer match if one is offered.
Contributing increases your retirement income and you could also be reducing your current tax rate, which means more income in your pocket now and in the future. If possible, try to max out this benefit.
• Try to work longer. This expands the time you're able to contribute to your employer's pension plan, increase your savings, leaves fewer years of retirement to finance and perhaps increase your Social Security benefits through higher earnings.
• Try to delay Social Security benefit receipt. Waiting just one additional year to receive Social Security, you could increase your Social Security benefit between 6 percent and 8 percent per year for life.
Another move you can do now is to review your monthly expenses. Some of your expenses may be based on decisions you made a few years ago, and they don't fit you or your lifestyle any longer, said Middendorf.
One financial option many women overlook is their life insurance policy.
"Most women are floored when I tell them that they may get one-third to one half of the face value of their policy by selling it to a company like GWG Life, a process called life settlements," she said. "But, be sure to get good advice before selling."
Lynette Summerill is an award-winning writer and watersports junkie who lives in San Diego with her husband and two beach loving dogs. In addition to writing for EmpowHER, her work has been seen in publications internationally.
Sources:
Nicole Middendorf Interview. 8 May 2014.
An Uphill Climb: Women Face Greater Obstacles to Retirement Security. AARP Public Policy Institute. 30 April 2013
http://www.aarp.org/work/retirement-planning/info-04-2013/uphill-climb-women-face-greater-obstacles-to-retirement-AARP-ppi-econ-sec.html
View the Full Report at: http://www.aarp.org/content/dam/aarp/research/public_policy_institute/econ_sec/2013/uphill-climb-women-face-greater-obstacles-retirement-security-AARP-ppi-econ-sec.pdf
Women Face Challenges in Retirement. Mikki Waid. AARP Blog. 30 Apr 2013.
http://blog.aarp.org/2013/04/30/women-face-challenges-in-retirement-older-adult-demographics
Pay Equity & Discrimination. Institute of Women's Policy Research. May 2014
http://www.iwpr.org/initiatives/pay-equity-and-discrimination
Reviewed May 9, 2014
by Michele Blacksberg RN
Edited by Jody Smith