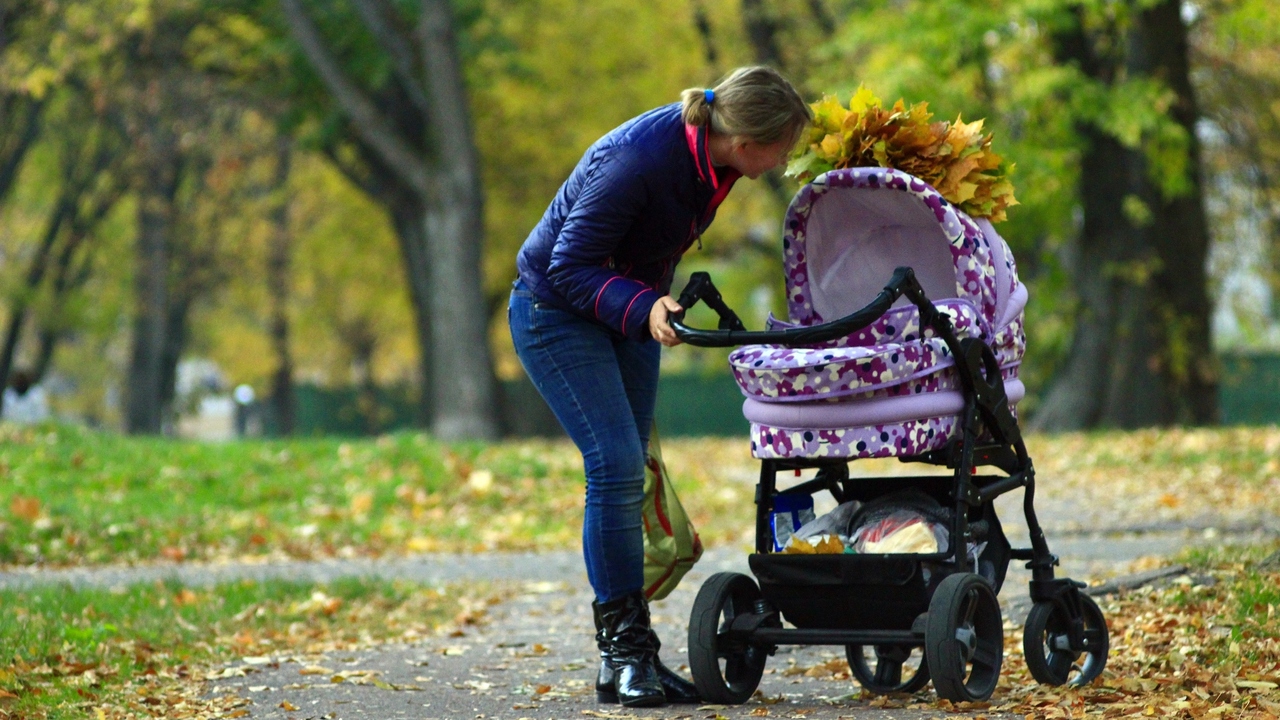 Alexander Matvienko/PhotoSpin
I live in the mommy attire of workout pants, also known as yoga pants. This is not uncommon for many women with children.
But there was once a time where I was all about my outfits and accessories. My dress-up days are now reserved for meetings, client events and media appearances.
My day-to- day work-from-home schedule usually is done in mundane attire. I am a working mom with a career as a publicist and freelance writer.
According to an article in The Huffington Post, "Working Moms have increased by 800 Percent Since 1860." But not all working moms are putting on their pant-suits and headed to their cubbies. There are many like me who put their hair in a ponytail and head down the hall to their home office. For some, this is what "suits" the family.
I was recently reminded of my lack of making a fashion statement at the park. This is where other mommies and toddlers often gather each evening. As I chased my son down the hill while pushing the baby in the coach, I spotted a pair of fabulous Coach platform espadrilles.
The friendly doggy mommy wearing them said to me, "I don't know how you do it, I can barely keep up with these two." She was referring to her adorable canine children.
I was tempted to mutter, well maybe if you wore more sensible shoes you could, but instead smiled and said, "I used to wear shoes like that!" Which is the partial truth as I had a slew of slingback and peep-toe espadrilles. They were just not Coach.
Working at home has its perks as I have a flexible daycare provider for my toddler and I can keep my newborn with me if needed.
My career has improved since becoming a mom, because it has allowed me to focus on my expertise and connections. I am able to both compartmentalize my work-time and kid-time.
However, I also know the importance of multitasking and will often work on the weekends. I am also saving money on gas mileage, a wardrobe (sigh), etc.
Working from home also has its perks for men, which is important as many dads are taking on a more hands-on role in raising children.
According to Flexjobs.com, "You might be tempted into thinking that people who work from home are predominantly women. Not so. Slightly over half (53%) of those who work from a home office are men."
I know plenty of couples where this situation allows both spouses to continue to flourish in their careers.
My advice for the new or soon-to-be mom is this: find what works for you.
If you love your job, it will be there, as your passion will still make you productive. If you don't love it, there is something else for you which will not make you feel like you're being pulled away from your children.
For example, my hobby of working out is also part of my work when I spend some evenings teaching group fitness. This is great as my children get to play in the gym daycare with their friends.
So, you see, I have good reason for not needing those platform espadrilles, at least not of the Coach variety.
Well, maybe just one pair of the peep-toe variety!
Sources:
"Number of Working Moms Increase Since 1860 – The Huffington Post." HuffingtonPost.com." Web 18 March 2015.
http://www.huffingtonpost.com/2014/05/12/number-of-working-moms-increase-since-1860_n_5310696.html
"New Statistics on Telecommuting and the Workforce – FlexJobs.com." Web 18 March 2015.
http://www.flexjobs.com/blog/post/new-statistics-on-telecommuting-and-the-workforce
Joanne Sgro-Killworth is a Television Fitness Expert, Certified Personal Trainer and Sport Nutritionist and Publicist. She is Certified in Pilates, Pre-natal/Post-Partum, Yoga and Senior Fitness. She specializes in Weight Loss, Post-Rehab and Post Cancer Training.
Joanne's fitness plans, recipes and lifestyle advice are available globally on her website http://www.happiwoman.com/ She resides in the Phoenix, AZ area with her husband and two children, where she runs her fitness and publicity business, JSK PR, http://www.jskpr.com/
Reviewed March 19, 2015
by Michele Blacksberg RN
Edited by Jody Smith