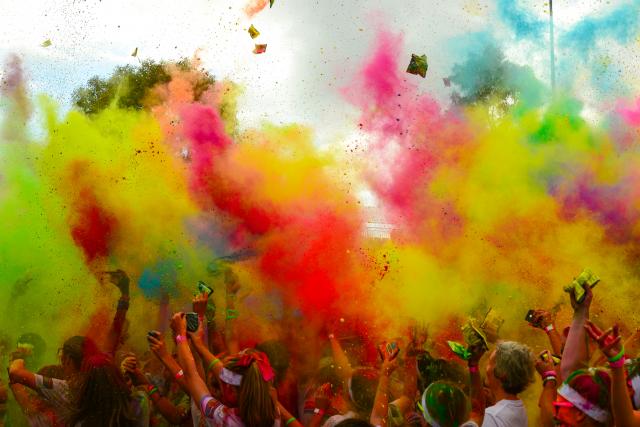 Whether you just started running yesterday or are a seasoned veteran that's been logging miles for years, every runner should have a bucket list. For beginners, I know this sounds daunting considering a mile is a long run, and for our advanced audience, you might laugh at my inexperience because you've been racing since you were born.
No matter the level runner, we all need bucket lists. Bucket lists motivate us, force us to set crazy goals and challenge us to have some fun along the way.
I know we're not all Olympic athletes, I'm definitely not. I proved quickly in my adolescence that there wouldn't be any college scholarships coming my way, but if you take nothing else away from this article, remember that there is more than one way to run a race.
Not the fastest? Who cares! I've included races that will rival your preconceived notions on what it means to run a successful race. You ran a 7-minute pace? Cool, but did you get 122 Disney character autographs? Didn't think so.
Push yourself out of your comfort zone and run a race different from your usual routine. Make a bucket list for yourself, and yes, throw on that fun run that has nothing to do with your training or unimaginable marathon. It may sound crazy now, but once you start crossing some races off your list, crazy might actually seem doable and a little bit fun. Want to steal a couple off my list? Go ahead, I won't tell.
1. Rock 'n' Roll Half Marathon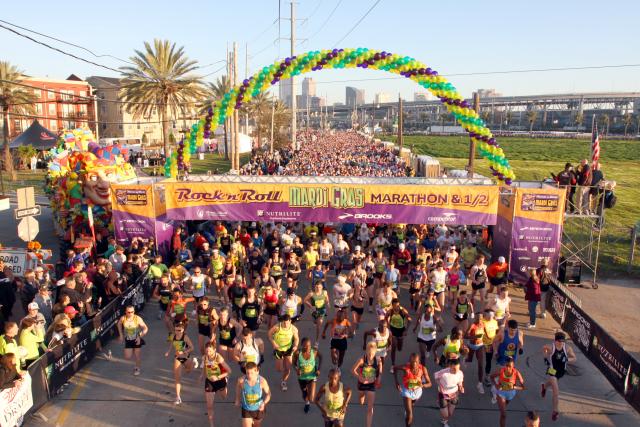 Via Wikipedia
Length: Half Marathon
I'm a tad bias to this because the Rock 'n' Roll Half Marathon will be my first half marathon (less than a month until race day!). Why'd I pick it? I don't know about you, but I'm not the type of person that likes to go running without headphones or music.
The Rock 'n' Roll Half brings 13.1 miles with 13 bands challenging you to see if you can boogie your way to the finish line. A beautiful day, live outdoor music and, oh yeah, 13 miles to run. But that's just details.
2. Tough Mudder
Length: 10-12 miles
I'm the first to admit it; I have the upper body strength of a toddler. Thus, pulling myself over, under and between endless obstacles are not my ideal race conditions. But hey, if it doesn't challenge you, it doesn't change you, right? Or in this case, if it doesn't potentially electrocute you, it doesn't change you. Make sure you read that release waiver closely.
3. Electric Run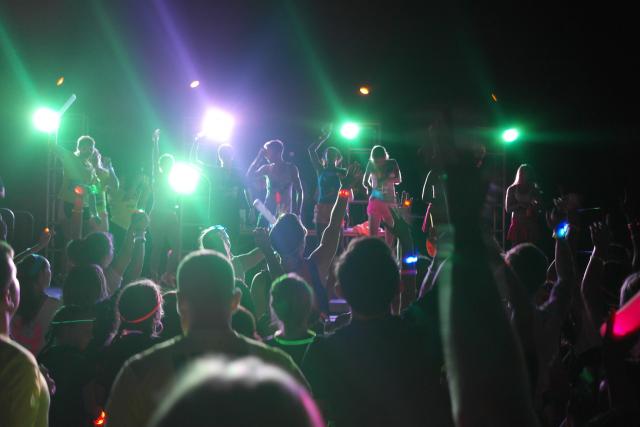 Via S Pakhrin/Flickr
Length: 5k
If the neon lights and electric beats can't get you to the finish line, I don't know what will. This 5k takes you through "their" world where everyone wears tutus, glows and dances through their three miles.
Oh, and did I mention there's a killer post-race celebration with a DJ waiting for you at the finish line? In that case, maybe you should save the dance moves for after the race.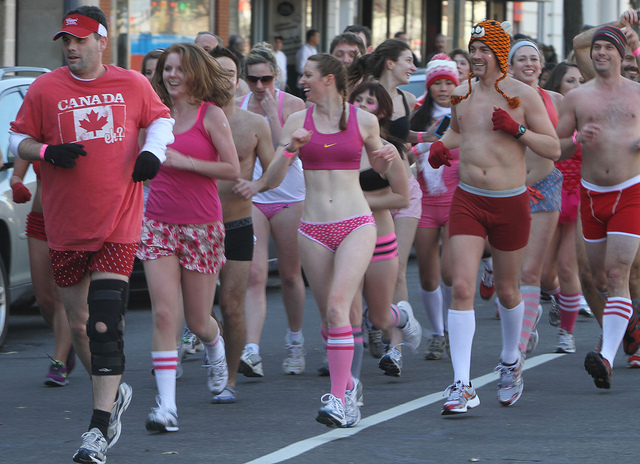 Via David/Flickr
Length: 1-mile(ish)
Time to strip down and get sweaty! At this race, runners across the nation strip down to their undies in the middle of February to raise money, have a good time and maybe even find their Valentine!
Length: 5k
This race might be a mother's nightmare. Clean white clothes have no chance when the colors start flying, but that's exactly how we like it at the happiest 5k in the world. Make sure to take the prefect Instagram worthy before and after photo that will make your friends super jealous.
6. Spartan Race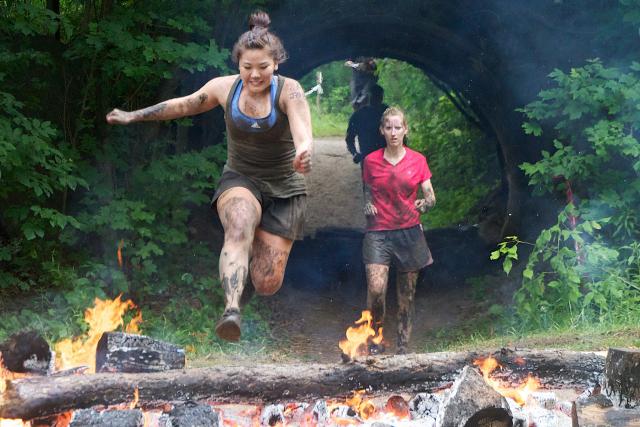 Via Alan Levine/Flickr
Length: 8-10 miles
Are you as tough as a Spartan? Probably not, but you can train like one. Variations of the race start at a sprint and end at a monstrous beast level so you can continue to challenge your inner Spartan.
7. Disney Princess Half Marathon (or any Disney race really)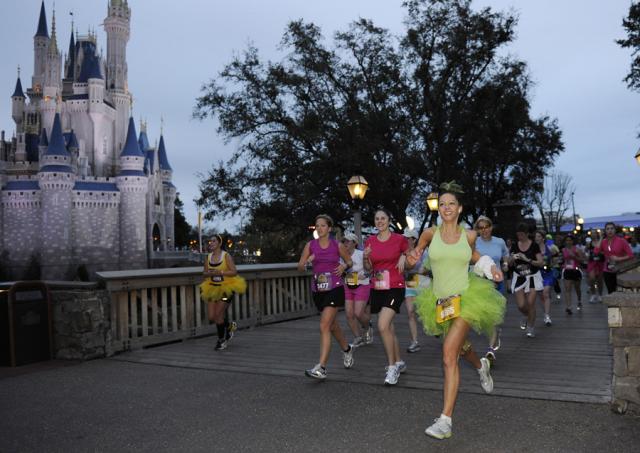 Via Go Mighty
Length: Marathon, Half Marathon, 10k, 5k
If you have a soft spot in your heart for the mouse that started it all, Disney races are right up your alley. From California to Florida there are 5ks, 10ks, marathons and everything in between filled with endless Disney magic.
Courses bring you through the parks and are filled with your favorite characters for some slightly sweaty photo ops. And in case you needed some motivation to start training, "the way to get started is to quit talking and begin doing." –Walt Disney.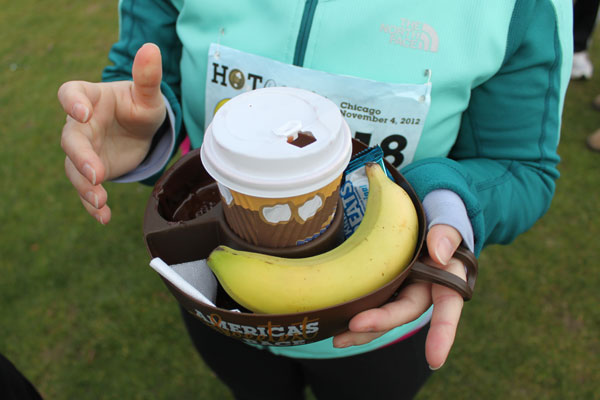 Via zilredloh
Length: 5k/15k
This race isn't only perfect for anyone training for a longer distance, but it's coined America's Sweetest Race! I threw this race in there because you rarely see 15k races. It's a great goal to set during your half marathon training. Plus, who doesn't love hot chocolate?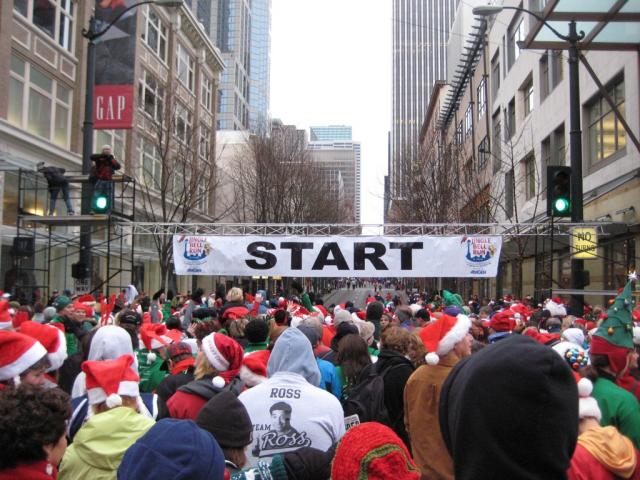 Via Andy Karmy/Flickr
Length: 5k
'Tis the season to run! Running is a passion of mine already, but running alongside Santa to Christmas music blasting might be the best of both worlds. Embrace the holiday season and get some extra miles in before you feast on your favorite holiday desserts.
10. A race that means something to you

Via Benis Arapovid/PhotoSpin
Let me explain this last one. Whether you're running it for yourself, a family member or a close friend, I would argue that 99.9 percent of runners run with their heart. Pick a race that holds a special spot in your heart. Train for it, enjoy the journey and run your heart out.
Start your bucket list and an amazing thing will happen, you'll start achieving these lofty goals you set for yourself. Moreover, you might set even bigger goals.
I started running 5ks and only dreamed of a day I'd be able to run 5 miles. This September I'm running my first half marathon. As someone who said this will be my only half marathon, I can't imagine not continuing to sign up and set goals for myself. I've even briefly mused about the full 26-miler (please note the word briefly).
Whatever is on your bucket list, hold it close to your heart and never stop reaching for new goals. Someday you'll look back after your fifth half marathon and remember that girl who could barely finish a mile.
Did we miss anything? Share your favorite race to run in the comments below!