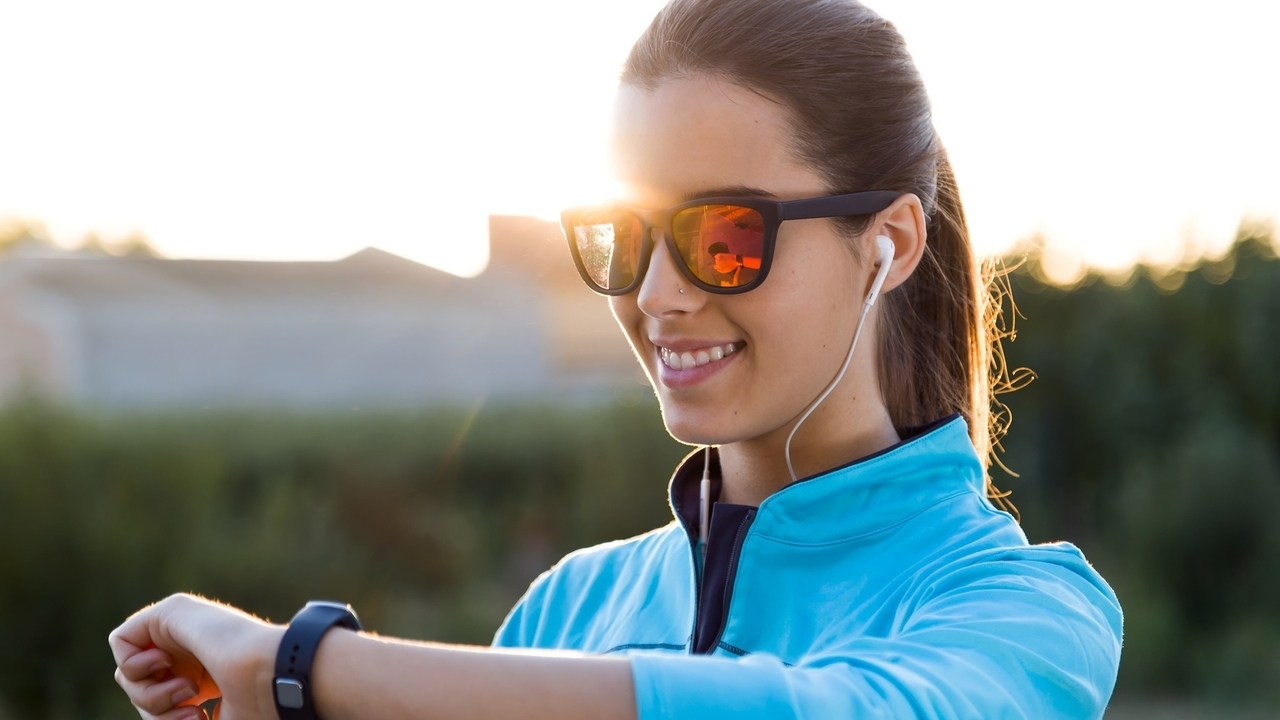 nenetus/Fotolia
One of the fastest-growing areas of technology is the health and wellness industry. Five years ago, it was all about fitness trackers and getting people to see why they should wear one.
Now, there are next-level fitness trackers that go so far beyond the first generation styles, as well as many other gadgets that can help anyone take control of their health and physical fitness.
Check out the top 10 health gadgets of 2015:
1) GYMWATCH
GYMWATCH is one of the newest fitness trackers that tracks steps taken and calories burned. But it also uses movement data to detect when exercises are performed poorly or when you skip a rep.
It can even offer specific tips for workout improvements for up to 900 different workouts. When paired with an app on your smartphone, it can even "tell" you what to do!
2) GoBe
The advanced sensor in this activity tracker can tell you the amount of glucose in your cells, giving you an extremely accurate calorie count. It also has a heart rate monitor and accelerometer. It tracks stress and hydration levels too!
Be aware, though, that critics have questioned the science behind this nifty gadget.
3) Sensoria Smart Clothing
This is the newest sensation in activity trackers — putting the trackers right in the clothes. The Sensoria smart gear line includes socks, shirts and sports bras. These items are designed to improve performance, be comfortable, wick away moisture, and stop odor. Sensoria socks detect activity as well as running technique, which can lead to less injuries.
4) RunPhones
RunPhones are headbands with speakers inside. They integrate speakers into headbands that can play your music and rid you of earbuds and wires, as well as the sweat dripping down your brow. Using this new technology can keep you safe because your ears aren't covered, so you can still hear traffic and other sounds around you.
5) SmartMat
Not all yoga mats are created the same! The new SmartMat can help you improve your form, refine your yoga skills, and help you avoid injuries from poorly performing yoga postures and moves. It even helps to increase the effectiveness of your yoga workout.
6) Basis Peak
One of the best fitness trackers to focus on sleep is Peak. It will tell you how long you slept, as well as information about your light, deep, and REM sleep cycles. It is one of a very few fitness trackers that can actually detect when you are asleep. Getting more and better sleep can create a healthier you.
7) TempTrak
This single-use thermometer connects to a smartphone app using Bluetooth. It records and logs temperatures continually and can alert you when a fever spikes, or when it's time to medicate or feed the sick person. This innovation, which was recently FDA-approved, is especially helpful for parents.
8) Sportiiiis
Anyone who is into cycling knows that there has not been a safe way to check activity statistics while you are working out. Until now.
Using Sportiiiis mounted on a pair of sunglasses allows cyclists to track their heart rates with six LED lights. They can also get their speed, power, cadence and heart rate via voice prompts from this tiny piece of technology.
9) HAPIfork
For anyone who has ever told themselves to put the fork down, this is a new gadget that will help you do just that. This fork has sensors in it that can notify you via tiny vibrations to reduce your eating speed. Slowing down while you eat can help you lose weight and feel better about what you are putting in your mouth.
10) Trigger Point's Hand-held GRID STK Roller
This personal massage roller is a great way for athletes, or anyone who has sore muscles, to help alleviate some tension and stress. It works by massaging muscles to increase circulation, and can help prevent injuries by increasing the flexibility and movement of your muscles. Though this is not a tech gadget that connects to your phone, foam rollers are a must-have for anyone who regularly exercises
Reviewed December 3, 2015
by Michele Blacksberg RN
Edited by Jody Smith