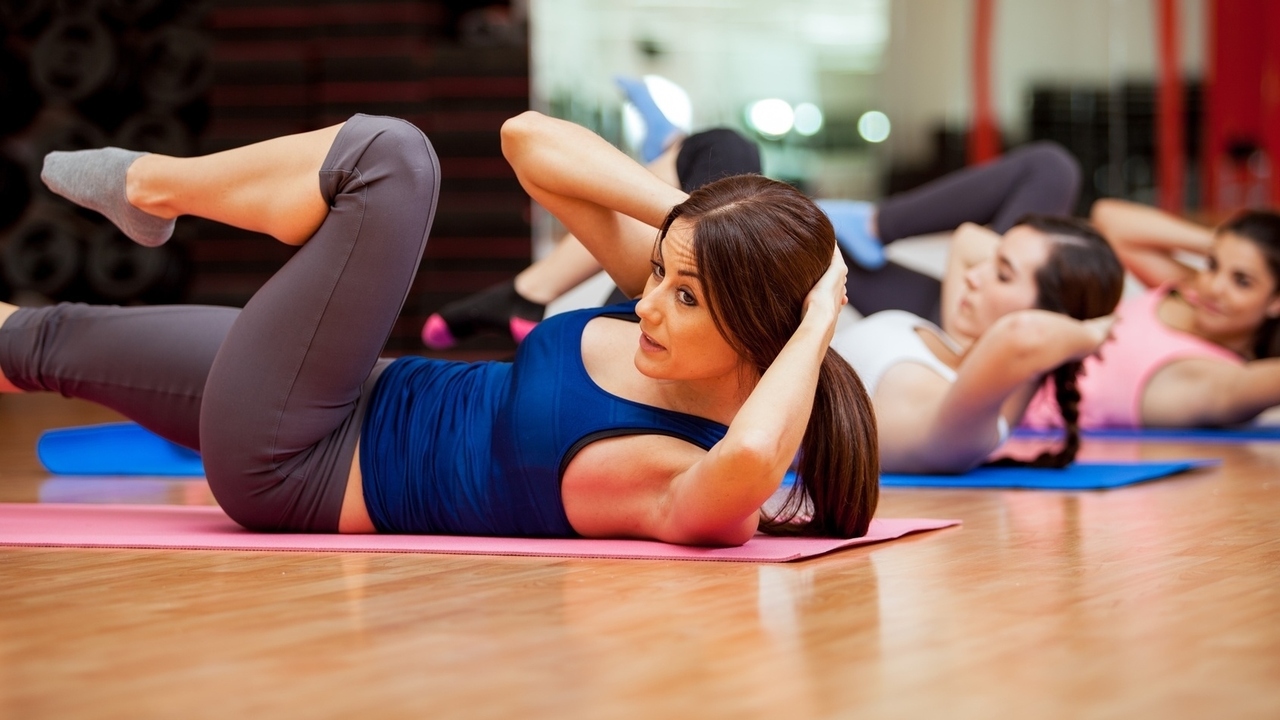 AntonioDiaz/Fotolia
Most of Hollywood's leading ladies work out with physical fitness trainers who may tailor exercise programs to their specific body type. If you don't have the cash for a physical trainer, here are some tips from James S. Fell, MBA a certified strength and conditioning specialist, and Miami-based fitness expert Jessica Smith. These tips were published in Shape and Chatelaine magazines.
In order to determine the best exercise for your body type, you have to know your category. So ladies, is your body type like JLo, Sofia, Cameron, Jessica Biel or Oprah?
JLo and Beyoncé have endomorph or pear-shaped bodies. Pear-shaped ladies have lots of junk in the trunk and carry their excess weight in their booty, as well as their hips and thighs. One of the benefits of being pear-shaped is that you are built for strength and you should not shy away from lifting weights.
Your body type can handle aerobic training, and you may quickly see results if you do a great deal of cardio. Even walking burns and tones your legs and calves.
Running, biking, swimming and activities that include cardiovascular endurance like circuit training are great for your body, too. Dancing is another great form of exercise for pear-shaped ladies.
For endomorphs who want to lose weight, cardio is the way to go. Since pear-shaped ladies tend to gain weight where there's "junk in the trunk," you may want to increase your intake of vegetables and cut down on processed foods.
If you have an hourglass figure like Marilyn Monroe, Sofia Vergara or Scarlett Johansson, you might want to combine cardio with body sculpting. Your amazing curvy body might have a higher body-fat percentage and you may need to spend some extra workout time on your arms, tummy and thighs.
A high step program and free weights are a great way to focus on the arms, tummy and thighs. Every two to three days do cardio 30 to 60 minutes, and the next two to three days, incorporate a step program with free weights.
If you have a skinny body type like Gwyneth Paltrow, Cameron Diaz or Heidi Klum, you may fall into the ectomorph body type. You lucky ladies have little body fat and it is hard for you to gain weight. You might not have great physical strength, but you are built for speed. You have great endurance for cardio and excel at long walks, runs and hiking.
However, to build strong muscles and bones you may want to venture into the world of weightlifting. Remember to start slowly and build into a regular resistance exercise program. Focus on large muscle groups and gradually increase the weight.
Since weight loss may not be your main issue, you might want to incorporate a lean protein into your diet during a weight training program.
For the all-around athletic or mesomorph body like Jessica Biel, you have great endurance and great strength. You excel at sprinting and running short distances, but you also have great upper body strength. But, like most of us, you have to work on your body to keep it in shape.
Fell recommends "a well-rounded fitness program that mixes in a combination of resistance and aerobic training, coupled with healthy eating that doesn't overdo it on the calories."
For the apple-shaped ladies, like Drew and Oprah, who tend to have thicker waists and middle section, cardio is your best friend to burn belly fat. But, you also may want to consider some light weights to tone your upper body and waist area.
Remember, always start slow and visit your medical professional before you start a new exercise program.
Sources:
"The Best Workout for Your Body Type." Shape Magazine. Web. 30 Sept. 2015.
http://www.shape.com/fitness/workouts/best-workout-your-body-type
"The Best Workout for Your Body Type - Chatelaine." Chatelaine. 27 July 2014. Web. 30 Sept. 2015.
http://www.chatelaine.com/health/fitness/the-best-workout-for-your-body-type
Reviewed September 30, 2015
by Michele Blacksberg RN
Edited by Jody Smith